This post may contain affiliate links from which I may earn a commission without any cost to you. Read our policy for details.
Gig economy jobs such as Instacart shoppers, help people become their own bosses, choosing to work when, where, and how much they want. With Instacart, you can make extra cash every week delivering groceries to people in your city.
In US and Canada, this job is almost accessible in every city, making it one of the go-to gig jobs for 600,000 people trying to make extra cash.
But how much does Instacart pay their shoppers in a week? Is it beneficial to join Instacart as a shopper? What can affect your Instacart weekly earnings? how much do Instacart shoppers make? And how do the Instacart wages compare to those on other platforms?
In this article, I'll be making Instacart shopper's pay breakdown for 2023 using the most recent data available.
I'll also discuss how the platform works, the different job roles available to shoppers, and the Instacart pay rate, and weigh the pros and cons of being an Instacart shopper.
A Closer Look at Instacart
Instacart is an online service that brings groceries from the store to people's front doors. Instacart has become increasingly popular in recent times, especially after the COVID-19 pandemic, when many opted for online shopping rather than stepping foot into crowded stores.
With Instacart customers can order groceries and other items from various local stores right from their homes. They can browse through a wide array of products, choose when they would like them delivered, and pay for their order online.
Once an order is placed, Instacart assigns it to a shopper, who then gets the items and delivers them to the customer's doorstep.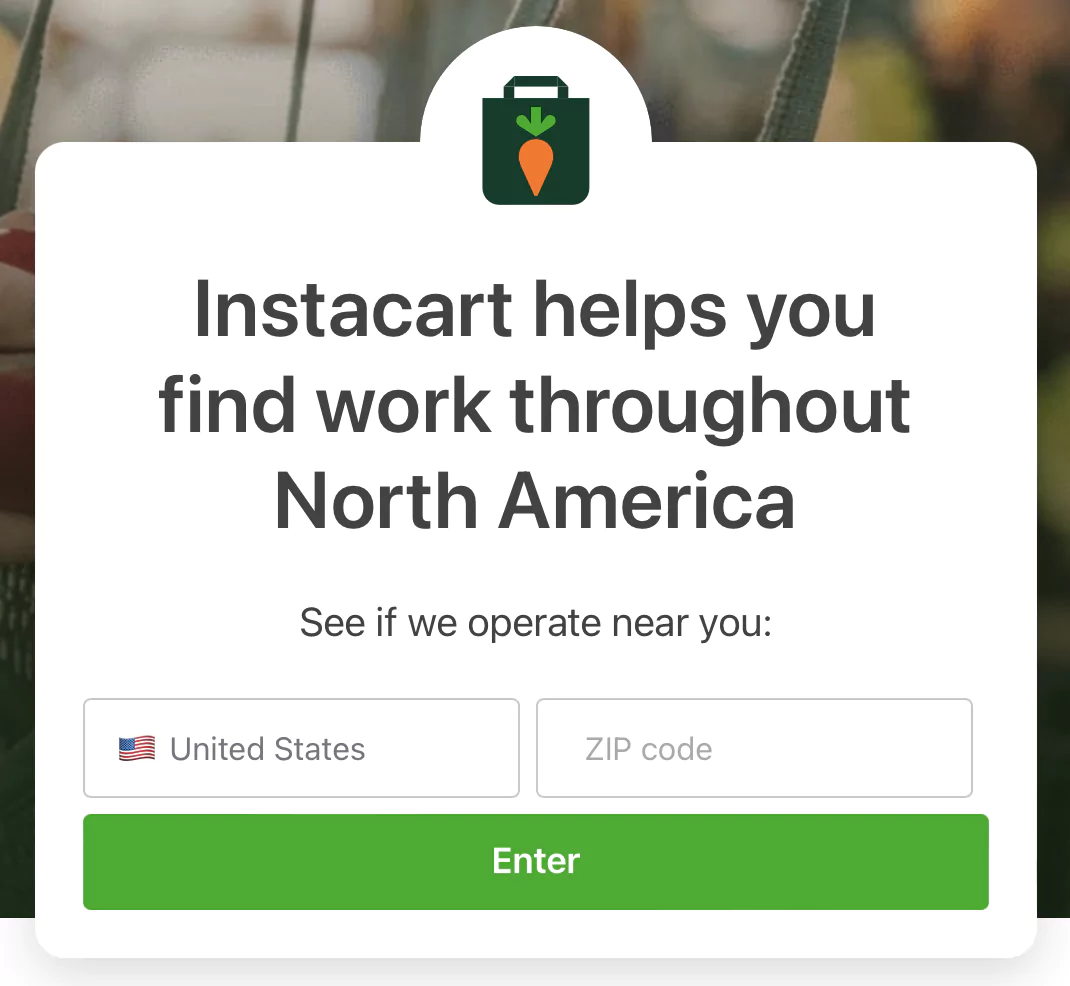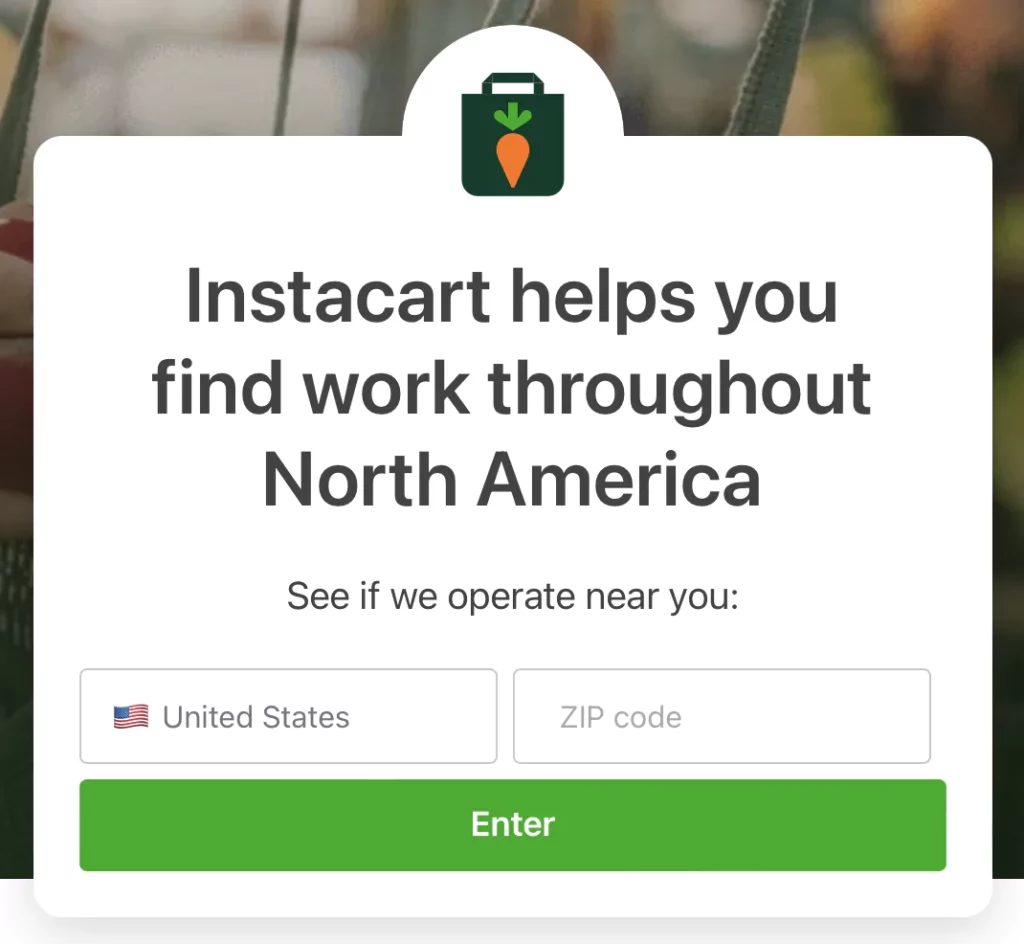 Instacart shoppers are categorized into two main types: Full-Service Shoppers and In-Store Shoppers.
Full-Service Shoppers are independent workers who use their personal vehicles to shop for and deliver items to multiple customers.
They have the freedom to set their own schedule and choose which orders they want to take. Their income consists of base pay for each order and tips from customers.
However, they're responsible for their own costs, such as fuel, vehicle maintenance, insurance, and taxes.
In contrast, In-Store Shoppers are part-time employees who work in a specific store location. Their job is to shop for orders and prepare them for pickup or delivery by another shopper or delivery service.
They have fixed working hours and receive an hourly wage. However, they do not get tips or mileage reimbursements.
Signing up as an Instacart shopper
You need to set up an account at shoppers.instacart.com using your details, like name, email, phone number, and zip code.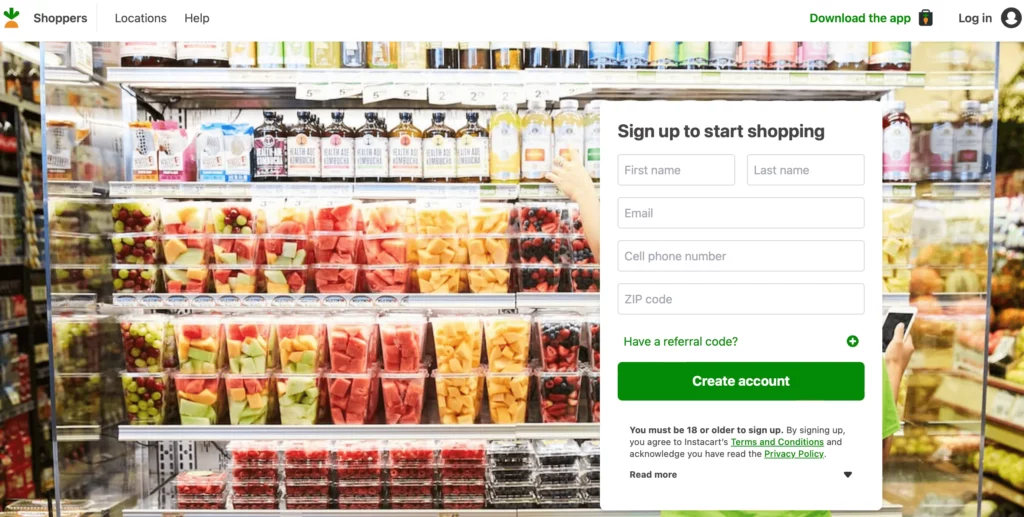 Decide if you want to be a full-service or an in-store shopper, each role having slightly different requirements.
You must be at least 18 years old, authorized to work in the US or Canada, own a smartphone that can run the Instacart app, and can lift at least 30 pounds.
Download the Instacart Shopper app from either the Apple App Store or the Google Play Store, and complete your profile which includes snapping photos of your driver's license (if you are applying as a full-service shopper), entering your bank account details (to receive your Instacart pay), and consenting to a background check.
After this, you'll have to wait for your account to be approved. Depending on your location and demand, this can take a few days or even weeks.
Once your account is approved, you can start making money by accepting and fulfilling orders on the app.
Here is how an order shows up on your app, and you can decide if you want to take it or not.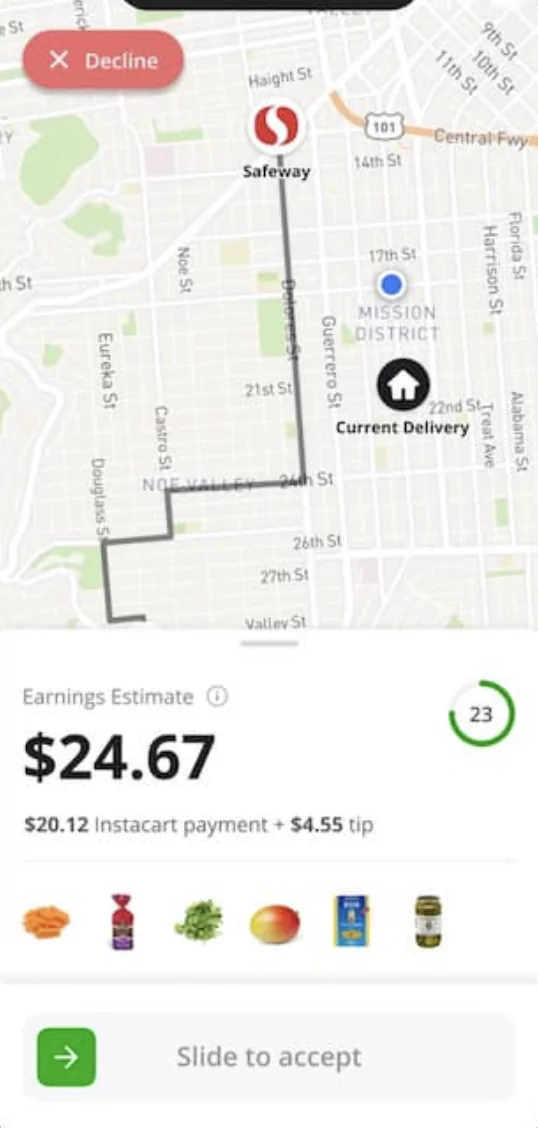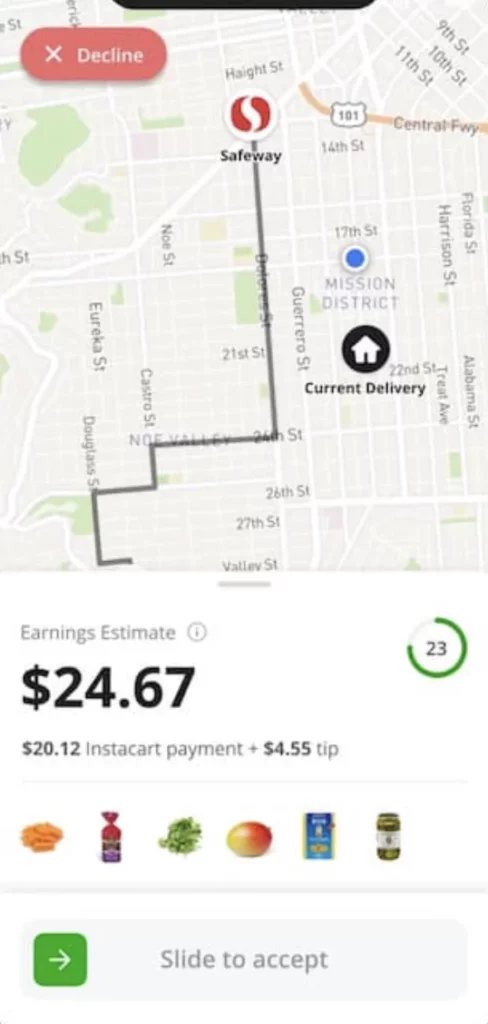 Understanding Instacart Shopper's Weekly Pay
You might be wondering how much does Instacart pay in a week? Or what factors can change your weekly earnings? How much you can make on Instacart depends on different factors.
In-store shoppers get paid hourly, while full-service shoppers are paid per order.
Salary review websites suggest that in-store shoppers get an hourly rate between $10.50 and $16. These shoppers set up their work shifts based on when they're free, up to 29 hours a week. So, an in-store shopper's weekly earnings can range from $304.50 to $464, averaging around $377.
However, how much do Instacart shoppers make can also fluctuate depending on factors such as:
The number of hours worked per week
The performance and efficiency of the shopper
The availability and demand of shifts
On the other hand, full-service shoppers' pay varies based on the specifics of each order and can range from $280 ($14/hour) and $515 ($25.75/hour) per week if you work 20 hours.
The Instacart pay structure for full-service shoppers involves a somewhat complicated formula that considers all these factors and computes a batch payment for each order. This batch payment comprises:
A base pay ranging from $7 to $10 based on the area
A commission that depends on the number of items and units in an order
A mileage pay that is determined by the distance from the store to the customer's home
A heavy order pay that is added for orders containing items over 8 lbs or bulky items
A peak boost that is added for orders placed during busy periods or in high-demand areas
A quality bonus that is added for orders that receive a 5-star rating from the customer
A customer tip that is 100% yours to keep
If you live in a high-paying area and are willing to put in 40-50 hours weekly, you can make $1000 in a week, as this guy makes with 35-40 hours of work.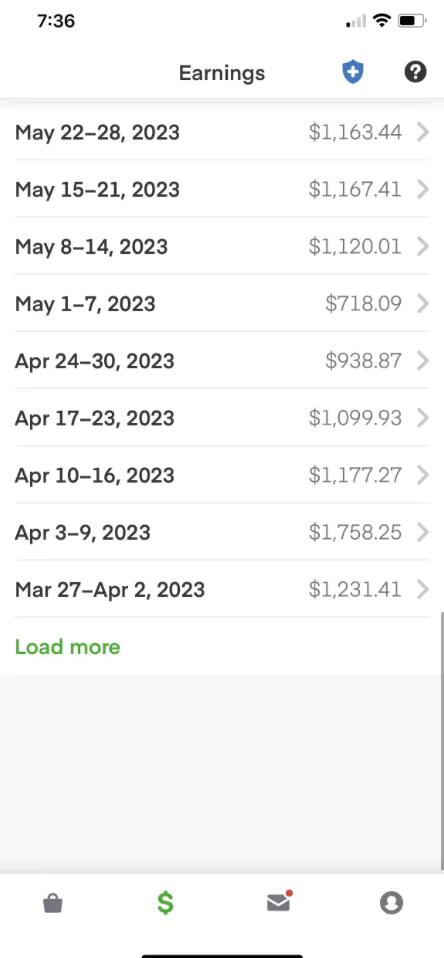 That comes down to $28 per hour on average. But this is an exception and not the rule, as most shoppers report earning less than $20 per hour.
Tips contribute the majority if you are gonna get above that $20 mark, and to get high tip paying orders, you need to have a perfect rating.
Factors Affecting Weekly Earnings
As you can see, there's no straightforward answer to "how much do Instacart shoppers make in a week?"
Your weekly earnings can change based on several factors, like:
Your role: In-store shoppers have a set hourly wage, but full-service shoppers' pay varies per order.
Location: Some areas have more demand and pay better than others.
Order count: The more orders you complete, the more you earn.
Availability: The more you work, the higher your chances of getting orders.
Tips: If you're quick, accurate, and follow all the instructions, you're likely to get better ratings and tips.
Your expenses: Full-service shoppers need to cover their own vehicle-related expenses like gas, maintenance, insurance, and taxes.
How Does Instacart Pay & Pay Structure
Instacart offers different payment methods and structures for its full-service shoppers and in-store shoppers. Here's an overview of how Instacart pays its shoppers:
Full-Service Shoppers
Full-service shoppers receive their payments on a weekly basis. They have two options for receiving their earnings:
a. Direct Deposit: Shoppers can choose to receive their payments via direct deposit into their bank account.
b. Instant Cashout: Alternatively, full-service shoppers can opt for the Instant Cashout feature. This allows them to transfer their earnings to a debit card instantly, but a small fee is charged for this service.
The pay components for full-service shoppers include:
Base Pay: This is the guaranteed minimum amount earned for each batch of orders completed.
Commission: Full-service shoppers earn a commission based on a percentage of the total order value.
Mileage: Shoppers are reimbursed for the distance traveled during the delivery.
Heavy Order: Additional pay is provided for orders with a large number of items or heavy items.
Peak Boost: During busy times, such as weekends or holidays, shoppers may receive a boost in pay.
Quality Bonus: Shoppers can earn a bonus based on customer ratings and feedback.
Tips: Customers have the option to tip their full-service shoppers, and these tips are additional earnings for shoppers.
In-Store Shoppers
In-store shoppers receive their payments every two weeks. They have two options for receiving their earnings:
a. Direct Deposit: In-store shoppers can choose to have their payments directly deposited into their bank account.
b. Paper Check: Alternatively, they can receive their payments via a paper check.
The earnings for in-store shoppers consist of:
Hourly Wage: In-store shoppers receive an hourly wage for hours worked.
Bonuses or Incentives: Based on their performance, in-store shoppers may qualify for bonuses or incentives.
It's important to note that while full-service shoppers can receive customer tips, in-store shoppers do not.
The Instacart Pay Breakdown According to Instacart
Instacart doesn't give a precise answer to the question "how much can you make on Instacart in a week". However, it lays out the method it uses to work out your earnings for every batch (order) you take on.
Instacart explains that your earnings per batch are based on:
The number of items in a batch
The delivery distance
The complexity of deliveries
Base pay for shoppers, which fluctuates based on the market
A "heavy fee" for weighty products
In addition, all the tips from customers go directly to shoppers, with the amount varying based on how satisfied they are and how generous they feel.
Instacart states that shoppers can make up to $25 per hour, but this isn't guaranteed or the norm. In reality, some shoppers say they make less than the minimum wage once expenses are taken into account.
Instacart doesn't offer any details about how many batches are available in your area, how often you can get them, or how long they take to complete. These factors could significantly influence your potential weekly earnings.
So, to get a more accurate picture of the Instacart weekly pay, we need to consult some other data sources.
What Salary Review Websites Say About Weekly Instacart Earnings
To estimate how much Instacart shoppers make in a week, we can look at salary review websites like Glassdoor, Indeed, and Payscale. These sites gather data from surveys filled out by current and former Instacart shoppers.
Though, these data might not be precise, or current and they could also vary based on location, level of experience, and the type of shopper (in-store or full-service), but they give an general idea.
According to Glassdoor, Instacart shoppers in the US receive an average hourly pay of $21 with a $18 to $24 range.
As per Indeed, Instacart shoppers in the US get an average hourly pay of $21.15, $10.65 being the lower range and $32 on the higher end.
According to Payscale, Instacart shoppers in the US make from $13 per hour to $21 on the higher end, $16 as of being average. This is based on 1,049 salaries anonymously provided by Instacart shoppers.
Considering these data, we can estimate that the average weekly pay for Instacart shoppers in the US is average of $380 (19/hour) and in the range of $280 ($14/hour) and $515 ($25.75/hour) assuming 20 hours of work per week.
But, this does not take into account out-of-pocket costs like gas, car upkeep, insurance, taxes, and fees. It also doesn't consider variations in demand, availability, and tips.
So, when thinking about how much you can make with Instacart, keep in mind that your actual weekly earnings may be more or less than these averages depending on various factors, but they provide a fair estimate.
Answers By Other Instacart Shoppers
However, the questions like, "Do Instacart shoppers get paid well? how much do Instacart shoppers make? Are there any difficulties and rewards of the job? How do they balance their time and financial outlays?" can be better understood by what existing shoppers have to say about their experience.
I've collected some real-world experiences and testimonials from my Instacart shopper friends and those who've shared their thoughts on online discussion boards and social media.
Below are the main points they've discussed:
"We work for tips, not batch pay. Like servers- have you ever heard a server say they work for the $3.75/ hour the restaurant pays them? It's not an easy job. If you haven't done gig work before I wouldn't reccomend starting with instacart, personally. It can be stressful and there is a learning curve to it before you get efficient and can shop fast without issues. I'd suggest getting a feel for app-based work on something like Doordash, which is more straightforward and forgiving."

In another thread on Reddit, Instacart shoppers were discussing how unpredictable the earning are. But bad days can be compensated by the good ones, depending on the tips.

Cherry Picking the orders is the way to go
Most Instacart shoppers agree that they do this gig mostly for tips because, without tips, you are in no way going to reach $20 an hour.
Many people don't consider tipping, and often Instacart batches these orders together, and you end up delivering three orders for $7. If you calculate, you are gonna end up losing time and money on such orders.
When I talked to my friends about the shopping experience, they emphasized that choosing the right orders that pay for good tips is important.
You get to see what you are gonna get and much work is involved, so choose wisely.
But the best-paying orders are first shown to the highest-rated shoppers. That is why it becomes so much more important to have positive ratings in this gig, as it directly correlates with your earnings.
Note: Be aware of "tip baiting", where people show higher tips to get their orders faster, but since Instacart allows users to change tips after delivery, they change it to a lower amount or nothing.
This is especially the case in far-away orders which shoppers generally ignore. So, if you see if the tip amount is too good to be true, it probably is.
Most of the time, no one will pay you a $100 tip on a $50 order unless it is their birthday and they are feeling generous.
More reading: Different ways to make money with driving!
Factors Influencing Instacart Shoppers' Earnings
There are several factors that can influence how much do instacart shoppers make:
Demand and Supply: The number and size of orders depend on how many customers are using the app and how many shoppers are competing for these orders. Certain areas and times are busier, which can increase or decrease the chance of getting good batches.
Tips: Tips contribute significantly to Instacart shoppers' income, as they can comprise 30% to 50% of their total pay. Tips are optional and can fluctuate based on customer satisfaction, generosity, and order size. Some customers tip well, while others may tip less or not at all.

Ratings: Instacart uses a rating system to pair shoppers with orders. Shoppers with high ratings (4.95 or above) can access more and better batches than those with lower ratings (4.94 or below). Ratings depend on customer feedback and are influenced by factors like accuracy, speed, communication, and quality of service.
Expenses: Instacart shoppers need to handle their own expenses like gas, car upkeep, taxes, and insurance. These costs can vary based on the distance traveled, the type of vehicle used, the tax bracket, and the insurance plan. While some expenses can be written off as tax deductions or reimbursed by Instacart (like heavy pay or mileage), others have to be paid out of pocket.
Another Way to Make Money On Instacart by Referring Friends
You can earn extra cash with Instacart by getting your friends to join. When your friend signs up with your unique referral code, they could get "Guaranteed Earnings".
This means if they complete a certain number of shopping orders within a set time, they're promised a certain amount of money, which Instacart pays if they don't make that amount from their orders.
As the person who referred them, you also get a cash bonus. There are some rules, though: the code has to be used when your friend signs up, it has to be shared privately, and your friend needs to complete their tasks in the region they signed up in.
Also, you need to be an active shopper who's provided at least 40 hours of service within the past six months.
Related: Multiple apps that pay you to refer friends!
Instacart Pay Compared to Competitors
Instacart, Uber Eats, and DoorDash are popular choices for earning income by delivering food, groceries, and daily necessities to customers.
However, it's not just about the Instacart pay, but also the stability of earnings, flexibility, and other factors, when comparing with Uber Eats and DoorDash.
Instacart usually is the more flexible option for making money in most cities. This doesn't automatically mean you will make more money overall with Instacart.
Instacart is known for its wide selection of grocery stores and its ability to deliver items from a variety of departments, including produce, meat, and household goods. Instacart shoppers are paid a base rate of $7 per order, plus tips. The average hourly wage for Instacart shoppers is around $19.
Shipt is similar to Instacart, but it has a smaller selection of stores. Shipt shoppers are paid from $7 to $26 per hour. The average hourly wage for Shipt shoppers is around $14.
DoorDash and Uber Eats are food delivery services that also offer grocery delivery in some areas. DoorDash drivers are paid, on average, $16 per hour. Uber Eats drivers are paid a base rate of $2 to $4 per delivery, plus tips. The average hourly wage for Uber Eats drivers is around $19.
In the comparison between Instacart, Uber Eats, and DoorDash, it's not clear-cut which is superior. Each platform has its unique advantages and disadvantages, based on your personal preferences, skills, availability, market conditions, and goals.
The best way to find which one pays more is to try them and track your earnings and expenses. You can also work on multiple platforms simultaneously to maximize your income potential and diversify your income sources.
Easy-to-Follow Tips for Boosting Your Instacart Pay
You can opt to work as a full-service shopper, who both shops and delivers the goods, or an in-store shopper, who only shop the orders.
As an Instacart shopper, how much you make can be quite significant, especially if you can master some skills and adopt certain strategies to increase your Instacart earnings.
Here's how you can increase your Instacart shopper salary every week.
Focusing on Customer Service is a key factor that impacts how much you get paid for Instacart is your level of customer service. Delivering excellent service can lead to better ratings, more generous tips, and high paying orders.
Here are some ways to enhance your customer service skills, which in turn can increase your Instacart pay:
Learn to complete orders faster: Most starters have difficulties in completing orders, but once you have frequented a store multiple times, you know where everything is. Plus, learn to use strategies to complete your orders faster, like not weighing everything individually, going back and forth, packaging things together, and many more such things. Like this guy sharing his experience:

Stay in touch with your customers. Use the app to inform the customer about your progress, from when you start shopping to when you're on your way to their location. If any issues or substitutions come up, promptly notify the customer. This fosters trust and prevents any potential misunderstandings or complaints.
Always be friendly and professional. A smile and a thank you can go a long way when you're delivering the order. Maintain polite and respectful communication and steer clear of personal or controversial topics that could upset the customer.
Understand and meet the customer's preferences. Take note of any specific instructions or requests from the customer, like how they want their items bagged, where to leave the order, or how they'd like to be contacted. Try your best to accommodate their preferences and keep them informed if you can't.
Choose top-quality items. Pick fresh produce, check expiration dates, and avoid items with damaged or leaking packaging. If a replacement is needed, try to find a similar or even better item. Always seek the customer's approval before making any changes.
Keep a Record of Your Expenses. Another method for increasing how much you make with Instacart is to track your expenses and subtract them from your taxes. As an independent contractor, you are required to pay your own taxes, but you are also allowed to claim certain expenses as business deductions.
Here are some common expenses for Instacart shoppers:
Mileage. The distance you drive for Instacart can be deducted from your taxable income. The standard mileage rate is 58 cents per mile. You can use an app like Stride or Everlance to track your mileage automatically.
Car-related expenses. Costs related to maintaining and running your car for Instacart, such as gas, oil, repairs, insurance, registration, etc., can be deducted. However, you can't claim both mileage and car expenses, so you must determine which offers a larger deduction.
Phone expenses. You can deduct a part of your phone bill that corresponds to your business use of your phone for Instacart. The cost of any phone accessories or apps used for Instacart can also be deducted.
Other expenses. Any other necessary and ordinary expenses for your Instacart business, like bags, coolers, gloves, masks, hand sanitizer, etc., can be deducted.
To claim these deductions, you need to keep all your receipts and records throughout the year. Additionally, you'll need to file a Schedule C form with your tax return.
Use Multiple delivery Apps
An additional strategy to increase your weekly Instacart pay is to combine other delivery apps with your Instacart work. Especially, if there is not enough work on Instacart in your city or Instacart app is slow.
This guy shares how important it is to diversify your income sources.
This can diversify your income sources, fill any demand gaps, and allow you to benefit from peak pay bonuses or incentives from different apps. Some of the popular delivery apps you can consider are:
DoorDash: This app lets you deliver food from local restaurants to customers.
Uber Eats: You can deliver food from various restaurants and grocery stores to customers through this app.
Shipt: This service enables you to deliver groceries from various stores to customers.
Postmates: This app lets you deliver a wide range of items from food to office supplies to customers.
To effectively integrate other delivery apps, it's important to understand which app pays more in your area, which has more demand at different times, and which has less competition.
You also need to manage your time well to ensure you don't miss any orders or deadlines.
Following these tips can increase your weekly chances of making more money with Instacart. In short, the Instacart pay rate can be quite rewarding but requires hard work and smart strategies.
Here is a video of a guy sharing tips on how to multi-app, like not taking more than one order at a time.
How to Get in Touch with Instacart Shopper Customer Service
If You Need Assistance Should you run into any problems or have questions while shopping with Instacart, you can always reach out to their customer service team for help. There are several ways to get in touch, depending on what you need.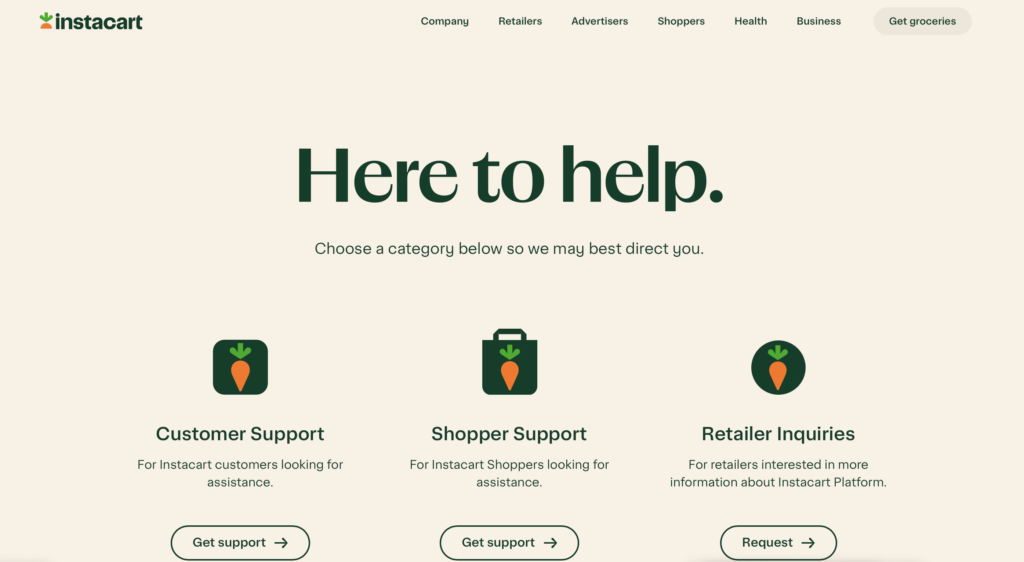 If you're in the middle of an order and need help immediately, you can use the chat feature in the Shopper app to speak with a live agent.
For general questions or thoughts about shopping with Instacart or the Instacart pay breakdown, you can visit their Help Center at https://shoppers.instacart.com/help or send an email to [email protected].
If there's an issue with your earnings, how much you make on Instacart, the Instacart weekly earnings, or your payment card, you can ring them at 1-888-246-7822 or submit a request at their website contact form.
Instacart Shopper customer service is available 24/7 to assist you and sort out any problems you might come across, ensuring that the Instacart pay and the Instacart wages are always well-handled.
Final Thoughts On Instacart Shopper's Pay
Hopefully, this guide has given you all of the information you need about working as an Instacart Shopper.
If you're on the hunt for a flexible way to make money that works for you, then becoming an Instacart Shopper could be a fantastic choice. Instacart pays for your services, and you can earn tips for excellent service and get your earnings quickly.
But there's more to being an Instacart Shopper than just how much you get paid for Instacart work. It's also a chance to brighten someone's day.
You can lend a hand to busy folks, older individuals, those who are not well, or others who just need help getting their groceries this shopper here says she loves helping those in need and it also provides her flexible way to earn money with her kids.

Instacart is an expanding platform that's always on the lookout for new shoppers to join their team. As more and more people start relying on online grocery delivery, the need for shoppers will grow. This growth means more chances for you to make money.
More ways to make money:
FAQs
How much can you make a day with Instacart?
Full-service shoppers' pay varies based on the specifics of each order and can range from $280 ($14/hour) and $515 ($25.75/hour) per week if you work 20 hours, but this can fluctuate widely based on your experience, performance, and market demand. Your daily earnings with Instacart also depend on factors such as where you live, the number and size of the orders you accept, when and what day you shop, tips from customers, and incentives and bonuses from Instacart.
Can you do Instacart full-time?
Absolutely, you can work full-time with Instacart if you're a full-service shopper with a reliable vehicle and insurance. As an independent contractor, you set your own hours and can work as much or as little as you wish. But be aware there are some downsides, such as lack of benefits like health insurance, retirement plan, paid time off, the expenses for gas, maintenance, and taxes, and the inconsistency of income.
How does Instacart pay you?
Instacart pays its shoppers every week on Wednesdays through direct deposit. You can also opt for Instant Cashout after completing five batches which will allow you to cash out your earnings instantly, though this could involve a minor fee per transaction.
What if you don't have a car to become an Instacart Shopper?
If you don't own a car, there are still options for you to work with Instacart. You can sign up to be an in-store shopper, where you'll assist customers by selecting items in the store. This way, you won't need a vehicle for delivery.
Alternatively, if you want to have transportation, you can consider renting a car specifically for delivery purposes. Companies like HyreCar allow you to rent a car from individuals, giving you the flexibility to rent it only when you need it.
For smaller deliveries, such as those done through Postmates, you can even use a bicycle instead of a car, making it a suitable option for getting around without a vehicle.
Does Instacart do a background check?
Yes, Instacart conducts background checks on shoppers. Typically, the background check process takes around a week, however, it may take longer.
Instacart uses Checkr to process background checks, and you can check the status of your background check with Checkr. If you encounter any issues or find inaccuracies in your background check, you can contact [email protected] for assistance.
Does Instacart pay weekly?
Instacart offers the option for shoppers to be paid weekly. However, if you prefer not to wait, you can also use the instant cashout feature to receive your earnings immediately.
Can I cash out my Instacart earnings instantly?
Yes, Instacart provides an instant cashout feature, allowing you to access your earnings immediately. To use this feature, simply go to the earnings page in the app and follow the steps to cash out. If the instant cashout option is available to you, you'll be able to select it.
What is an Instacart pay bump?
Occasionally, you may receive an Instacart pay bump, especially if you handle a difficult or heavy order. However, these pay bumps are relatively rare.
Will Instacart still pay if there are no orders?
If there are no available orders for you to complete, Instacart will not provide payment during those times. You earn money when you successfully complete orders.
How does a shopper pay for groceries?
Instacart shoppers use an Instacart payment card to pay for groceries. Once you're approved as a shopper, Instacart will mail you a payment card. Using this card specifically for checking out and paying for groceries during your shopping trips is important. I will not recommend using your personal credit or debit card.
How to make $500 a week with Instacart?
Making $500 a week with Instacart requires smart and hard work. Here are some tips:
Select a busy and profitable area for shopping. The app provides insights into demand and pay rates for various zones and stores in your area. Prioritize accepting large and high-paying orders. The app displays each order's estimated earnings, items, distance, and time before you accept. Peak hours and days typically pay better and are in higher demand. Ensuring excellent customer service will increase your chances of receiving tips and high ratings. Lastly, taking advantage of incentives and bonuses offered by Instacart can also boost your earnings.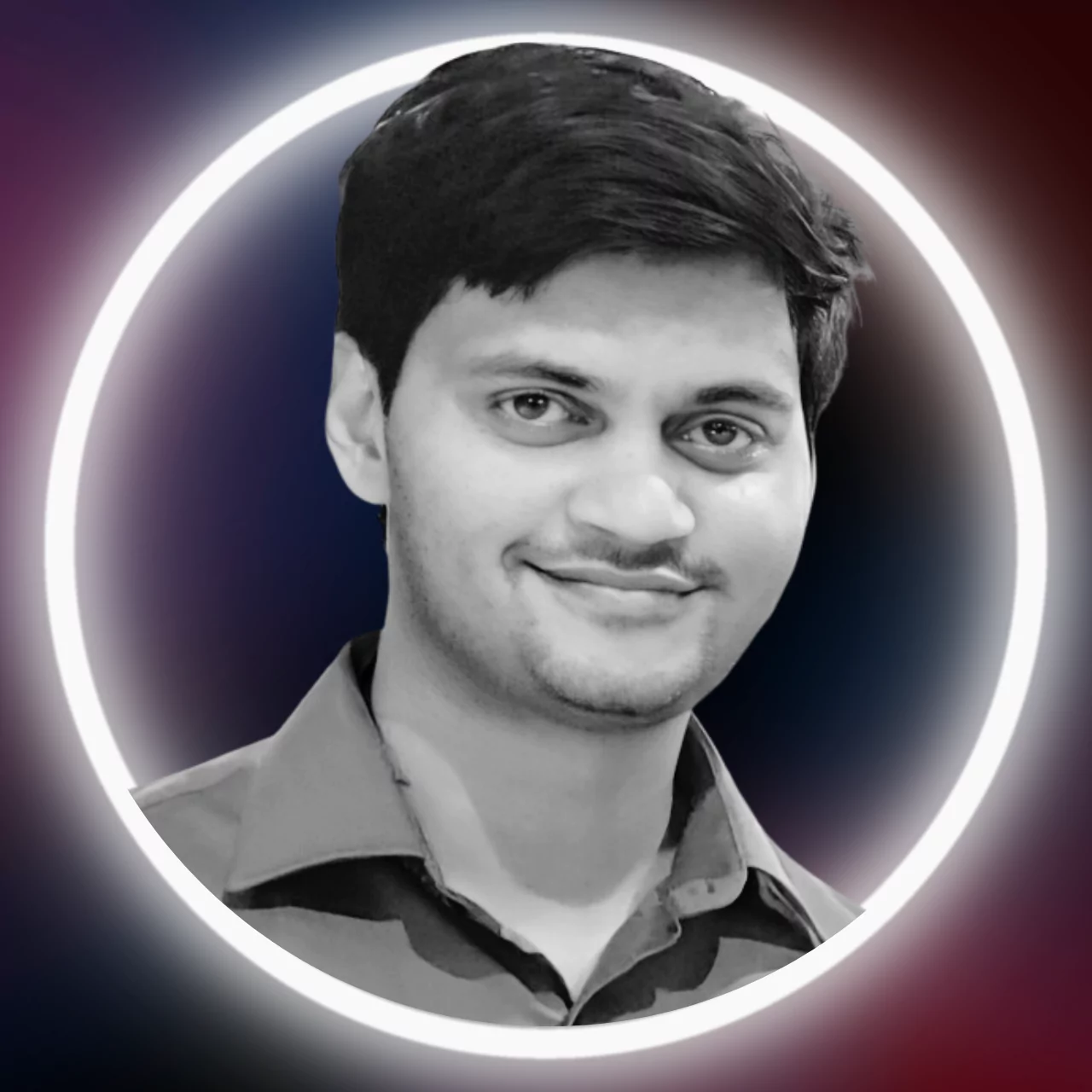 Sumeet is a Certified Financial Education Instructor℠ (CFEI®) and founder of MoneyFromSideHustle. He is an experienced side hustler who replaced his full-time income with side hustles. His work has been quoted on major finance websites like CNBC, Yahoo! Finance, GOBankingRates, CEOBlogNation, SideHustleNation, and more. He has helped thousands of people find side hustles and is here to help you find your extra source of income. More about him.