If you're hunting for an easy and flexible way to make some quick cash, becoming an Instacart shopper might be right up your alley.
As a shopper, you've got the freedom to set your own hours, work as much or as little as you like, and usually, you get paid once a week.
But let's say you can't wait a whole week for that paycheck, especially if you've got bills piling up or you're trying to better handle your day-to-day money.
The good news is that Instacart offers an "Instant Cashout" feature. With Instacart instant cash out, you can get your hands on your hard-earned money anytime you want.
Yep, it's as good as it sounds, Instacart can pay daily or the same day you work.
So what's the scoop on Instacart instant cash out requirements and how to use this feature?
In this article, we're diving deep into everything you need to know about Instacart Instant Cashout.
Whether you're already shopping with Instacart or thinking about jumping in, this guide is aimed at helping you make the most of the Instacart Instant Cashout and more.
So let's get started!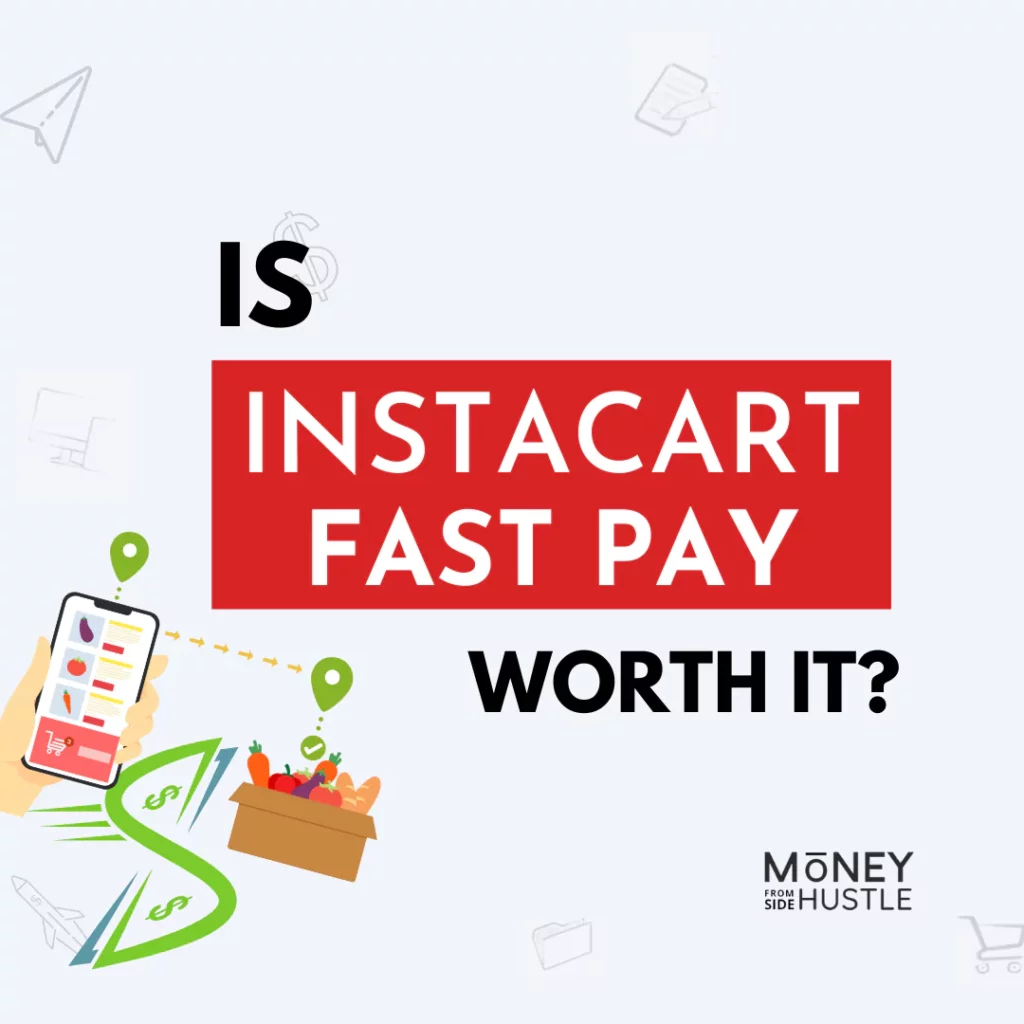 When Do You Get Paid With Instacart?
First off, if you're thinking of joining Instacart as a shopper, it's good to know you normally won't get paid on the same day you work.
Instacart pays its shoppers once a week. Payments land in your bank account or on your debit card every Wednesday.
As this shopper shared, "I usually get paid on Wednesdays, but sometimes it takes longer depending on my bank. I use Chime and it's pretty fast, but my friend uses Wells Fargo and it takes a few days."
In the app, you'll find a section labeled "Earnings," and under that, a "Cash Out" option. That's where you'll set up how you want to get your money.
Your weekly pay includes not just the fees for the deliveries you make, but also any tips, bonuses, or other extras you might earn.
To see what you've made, check the "Earnings History" in the same "Earnings" section of the app.
You'll also get an email every week that lays out what you've earned.
Extra Reading: How Much Do Instacart Shoppers Make?
How Long Until The Money Is In My Account?
Now, back to "How long it takes to get paid with Instacart." You should know that the payment clock starts on Monday and ends on Sunday.
So, if you make a delivery from Monday to Sunday, you'll see that money by the following Wednesday.
Sometimes, delays happen. Your bank might be slow to process the payment, or there might be holidays or tech glitches that mess things up.
Things like this are pretty common, so you better keep an eye on your earnings, "I had a problem with my payment last week. It was missing $50 from a big order I did on Sunday. I contacted Instacart and they said it was a glitch and they would fix it. It took them three days to send me the missing money."
Always double-check your "Earnings History" to make sure everything looks right, and don't hesitate to reach out to Instacart support if something seems off.
So, usually, Instacart pays you weekly, but there are ways like using Instacart Instant Cash Out or DailyPay Instacart to get your money faster if you can't wait.
Instacart Instant Cashout
Instacart Instant Cashout allows shoppers to immediately transfer their earnings to a debit card. Instead of waiting for weekly payouts, you can cash out daily, up to five times a day. It's a quick way to access your money but may come with a small fee of $0.50 per transaction.
So, if you are asking, "How to cashout on Instacart instantly?" while the regular payment schedule is weekly, Instacart does offer this option called "Instant Cash Out."
Instacart introduced Instant Cashout in 2019 as a pilot in some cities, partnering with Stripe for secure transactions.
Feedback was positive, so in 2020, they rolled it out across the US and Canada. They did this partly to help shoppers during the COVID-19 pandemic when demand surged and people were struggling financially.
Many shoppers love it, like this one, "I love instant cashout. I use it every day. It helps me budget better and pay my bills on time. I don't mind the 50 cent fee, it's worth it for me."
In 2021, an update allowed shoppers to cash out their full batch earnings instantly – just two hours after completing a batch.
This was a big upgrade since you no longer have to wait for tips to be finalized to cash out your core earnings like the batch incentive and peak boosts.
While other gig apps like Uber or DoorDash offer something similar, Instacart's Instant Cashout comes with its own rules and fees.
Extra Reading: What Is Instacart Waitlist?
Instacart Instant Cash Out Requirements
With Instant Cashout you can get your money in minutes and you're allowed to cash out up to five times a day. If you prefer, you can still opt for the traditional weekly direct deposit, which is free.
However, if you want to use the Instant Cashout feature, it comes with fees and you'll need to meet some conditions:
Completed Deliveries: You must complete at least five Instacart deliveries.
Minimum Balance: Have at least $5 sitting in your Instacart account.
Payment Methods: Link a debit card to your Instacart account. You can do this under 'Payment Methods' in the app settings.
Transaction Fee: Each time you cash out, a $0.50 fee will be deducted from your balance. This goes to Stripe, Instacart's payment processor.
Usage Limits: You can use Instant Cashout up to five times a day and pull out a max of $3,000 per week.
If you have all that covered, then you're set to cash out any time, provided you have available funds in your account.
Just keep in mind, that your tips won't be ready for instant cash out until 2 hours after delivery as customers have two hours to decrease the tip. Still, customers can increase the tip up to two weeks after order and that will be available in your earning section. Also, the speed at which you'll see the money in your bank may differ depending on your bank.
Extra Reading: Best Time To Shop Instacart.
How to Instant Cashout on Instacart
To start using this feature, you need to link a U.S. or Canadian-issued Visa, Mastercard, or Discover debit card to your Shopper app.
Once that's done and fulfilled other conditions like minimum deliveries, whenever you've got at least $5 in your balance, here's how to cashout on Instacart:
Open the app and tap on the 'Earnings' tab. You'll see your balance, which includes money from completed orders and tips that meet the Instacart Instant Cashout requirements.
Tap the 'Cash Out' button at the (It will be green if you are eligible, grey otherwise). You'll see the amount you can take out and the transaction fee.
Hit 'Confirm' to get the ball rolling. You'll get a receipt and can also peek at your transaction history to review past cashouts.
Now just wait a bit for the funds to hit your bank account. Timing varies by bank, but you'll get an email from Instacart confirming the cashout.
Note: One of the most frequent issues users encounter involves connecting their debit cards. To resolve this, first, ensure that your debit card is compatible with Instacart's payment system, or try another debit card. If you've confirmed compatibility but still face difficulties, try uninstalling and reinstalling the app. If the problem persists after these steps, it may be best to reach out to customer support for further assistance.
When there is some issue with the instant cashout there "cashout" button will be grey like this one:
Then you can try solutions like reinstalling the app, adding another debit card, or even re-entering the details, like this one.
Another one was able to solve the issue just by re-entering the bank details.
Extra Reading: How To Get More Instacart Batches?
Pros and Cons According to Shoppers
Instacart offers a feature known as "Instant Cashout," which lets you access your hard-earned money in minutes. It comes with a bunch of advantages, but there are some downsides too.
Let's delve into both to help you decide whether it's right for you.
The Perks of Instant Cashout
One of the most significant advantages of using Instant Cashout is that it accelerates your cash flow. Gone are the days of waiting for a weekly direct deposit.
If you have at least $5 in your Instacart account, you can cash out immediately. This is especially useful for those moments when you have unexpected expenses or want to put away some cash for a rainy day.
One Reddit user raves, "I love Instant Cashout. It's so convenient and fast. I usually cash out after every batch, and the money is in my PayPal account in seconds. It helps me budget better and avoid overdraft fees."
Another upside is that it gives you more control over your personal finances. You decide when and how much to cash out, based on your immediate needs.
Many shoppers speak highly of the Instacart instant cashout feature. They love the convenience of accessing their earnings when they're in a bind for cash. One shopper shared:
"I love instant cashout because it helps me pay my bills on time. Sometimes I have unexpected expenses, like car repairs or medical bills, and I don't have enough money in my bank account. With Instacart instant cashout, I can transfer my earnings to my debit card right away and dodge late fees or overdraft charges. It's a lifesaver for me!"
For some, the motivational factor can't be ignored. Another Reddit user mentioned, "Instant Cashout is awesome. I use it to pay for gas and groceries, and sometimes to treat myself to something nice. It feels good to see the money in my account right away, instead of waiting for a week. It motivates me to work harder and earn more."
Extra Reading: Does Instacart Pay For Gas?
The Downsides of Instant Cashout
However, Instant Cashout isn't perfect. While the $0.50 fee might seem negligible, it can accumulate if you're cashing out often.
Also, note that tips are finalized a few hours after delivery, so you'll have to wait to include them.
Reddit user ribbetredditheather1 prefers the traditional route, stating, "I don't use instant cashout because I don't like paying the fee. I prefer to let my earnings accumulate and get paid weekly for free. I also like to see my tips before I cash out, so I know how much I actually made."
Time delay is another issue shoppers have found, which raises the question: Does Instacart pay same day as promised? One shopper explained:
"I used the Dailypay Instacart feature, expecting to get my money in 60 seconds. An hour passed, and I was still waiting. Maybe it's dependent on the bank or time of day, but I needed the money urgently."
Technical glitches can also be an issue, as one Quora user experienced: "I used instant cashout once and it was a nightmare. It took over 24 hours for the money to show up in my account, and I had to contact support multiple times to get it resolved. I will never use it again."
Despite these drawbacks, some find it indispensable, especially in times of crisis. Reddit user Lilokiee1 says, "I think instant cashout is a great feature, especially during the pandemic. It helps me get through tough times and emergencies. I also like that I can cash out my full batch earnings now, not just the base pay."
In the end, whether or not to use Instacart's Instant Cashout boils down to your personal financial situation and preferences.
The feature offers flexibility and immediate access to your earnings, but it comes at a small cost and has its limitations.
Tips for Making the Most of Dailypay Instacart
Instant Cashout is a killer feature, but you don't want to misuse it.
So how can you use Instant Cashout wisely?
First, maybe don't cash out after every batch; only do it when you really need the funds or have built up a decent amount. This Instacart tip will help you save on those fees.
Choose your payment method wisely too. Whether it's PayPal, Venmo, or a debit card, pick the one that works best for you in terms of fees and speed.
Lastly, always keep an eye on your Shopper app to track your earnings and transaction history. Keep records for tax purposes, and to sort out any issues that might pop up later.
To sum it all up, Instacart Instant Cashout can be a fantastic way to get paid daily and manage your personal finances more flexibly. However, there are fees involved and waiting for tips.
As with anything, there are pros and cons, so weigh them carefully and use this feature to your advantage.
How Long It Takes to Get Money With Instant CashOut
As discussed earlier, the two main options are weekly direct deposits or Instacart instant cash out. Wondering how long does Instacart instant cash out take?
You can cash out your earnings any day of the week, as long as you've made at least $5. But the speed at which you get that cash depends on a couple of things:
Your Bank and It's Policies: Instacart partners with Stripe to make the instant cash out happen. Most major U.S. and Canadian banks work with Stripe. But, as some users point out:

"It depends on your bank. I use Wells Fargo and it takes about an hour or two. My friend uses Bank of America and it takes about a day or two. Sometimes it's faster, sometimes it's slower." – Quora User
"I've used instant cash out a few times and it's always been within minutes. The longest it ever took was maybe 10 minutes. I use a Chase debit card." – Reddit User So, to know how to instant cashout on Instacart smoothly, check your bank's policies and potential fees.

Tech and Internet Factors: The process also relies on multiple networks, including Instacart's app, Stripe, and your bank's online system. If any of these networks have issues, your instant cash out could be slow. One Reddit user shared:

"It's supposed to be instant, but sometimes it takes forever. One time it took 3 days for the money to show up in my account. I use a prepaid debit card from Walmart."

When You Cash Out: Generally, if you choose to instant cash out during regular business hours, you're more likely to get your money quickly. For example:

"It usually takes less than 5 minutes for me. I use a Varo bank account and debit card. The only time it took longer was when I changed my phone number and had to wait 24 hours for verification." – Reddit User
To sum it up, most people using Dailypay Instacart or the instant cash out feature will see their money in minutes.
However, it could take up to 24 hours or even 72 hours, depending on various factors.
So if you're in a rush, your best bet is to cash out during the daytime on weekdays.
FAQs
How Quickly Do You Get Your Money With Instacart?
By default, Instacart pays you every Wednesday through a direct deposit to your bank account. This payment includes the money you made from the previous Monday to Sunday.
Depending on your bank, it might take a couple of days for the money to appear in your account. But what if you want your money now? That's where Instacart instant cash out comes into play.
If you're asking, "Does Instacart pay daily?" the answer is yes, you can get paid the same day for a small fee using this feature.
How Often Can You Cash Out on Instacart?
You're not limited to just one Instacart instant cash out per day. You can actually cash out up to five times in a single day.
However, there are a few conditions. You need at least $5 in your earnings, and you must have a debit card linked to your Instacart account.
To set this up, you use the Instacart shopper app and pay a flat fee of $0.50 for each transaction. The funds will then hit your debit card almost immediately, allowing you to spend them or move them into your bank account.
What time does Instacart cash out on Sunday
The answer is anytime you want. Instacart instant cash out doesn't have time restrictions. However, your bank might take until the next business day to process the transaction.
Why Isn't My Instacart Instant Cash Out Working?
If you're experiencing issues with your Instacart instant cash out, here are some common reasons why:
Debit Card and Bank Account: Have you linked a debit card and a bank account to your Instacart shopper profile? If not, you'll need to do so to access the Instacart instant cash out feature.
Cashout Limits: You might have maxed out the daily or weekly limits. You can only cash out up to five times per day and up to $3,000 per week.
Insufficient Funds: If your balance is below $5, you can't use Instacart instant cash out. In that case, you either wait for the next weekly payment or complete more batches to hit that $5 minimum.
Compatibility Issues: Not all debit cards and bank accounts work with Instacart instant cash out. Check with your bank to ensure they accept instant transfers from Instacart.
Technical Glitches: Sometimes, a bug or a temporary outage can affect Instacart instant cash out. If you encounter such issues, try again later or reach out to Instacart's support for help.
As this user suggested, the prepaid cards are not supported and you can check if your bank card is compatible with the app.
By understanding these issues, you can make the most out of your Instacart shopping experience and make use of features like daily pay with Instacart more effectively.
Extra Reading: Can you make money with DoorDash?
Final Words on Instacart Instant Cashout
Instacart's Instant Cash Out feature is a game-changer for shoppers who don't want to wait a whole week to get their money.
It helps shoppers get their earnings into their bank accounts fast and make Instacart worth it. No more waiting for weekly direct deposits. This can be a big help for managing your bills and other financial obligations.
But it's not all sunshine and rainbows. There are some costs to consider. For every time you cash out, Instacart charges a $0.50 fee.
May not seem like much, but it can add up if you're cashing out often.
Another thing to note is the timing. You can't just cash out immediately after finishing a grocery batch. You've got to wait at least 30 minutes (the time it takes for funds to show up in your account after you mark a batch complete).
And for those wondering about tips, you can't cash those out until 2 hours after the batch.
One more tip: when you're entering your debit card info, scan the card instead of typing it in manually. This cuts down on errors and makes the process smoother.
Whether you're an active shopper or thinking about joining the Instacart workforce, in my opinion, use instant cashout on Instacart as a way to get emergency funds and not as your usual go-to cashout method.
More Ways to Make Money: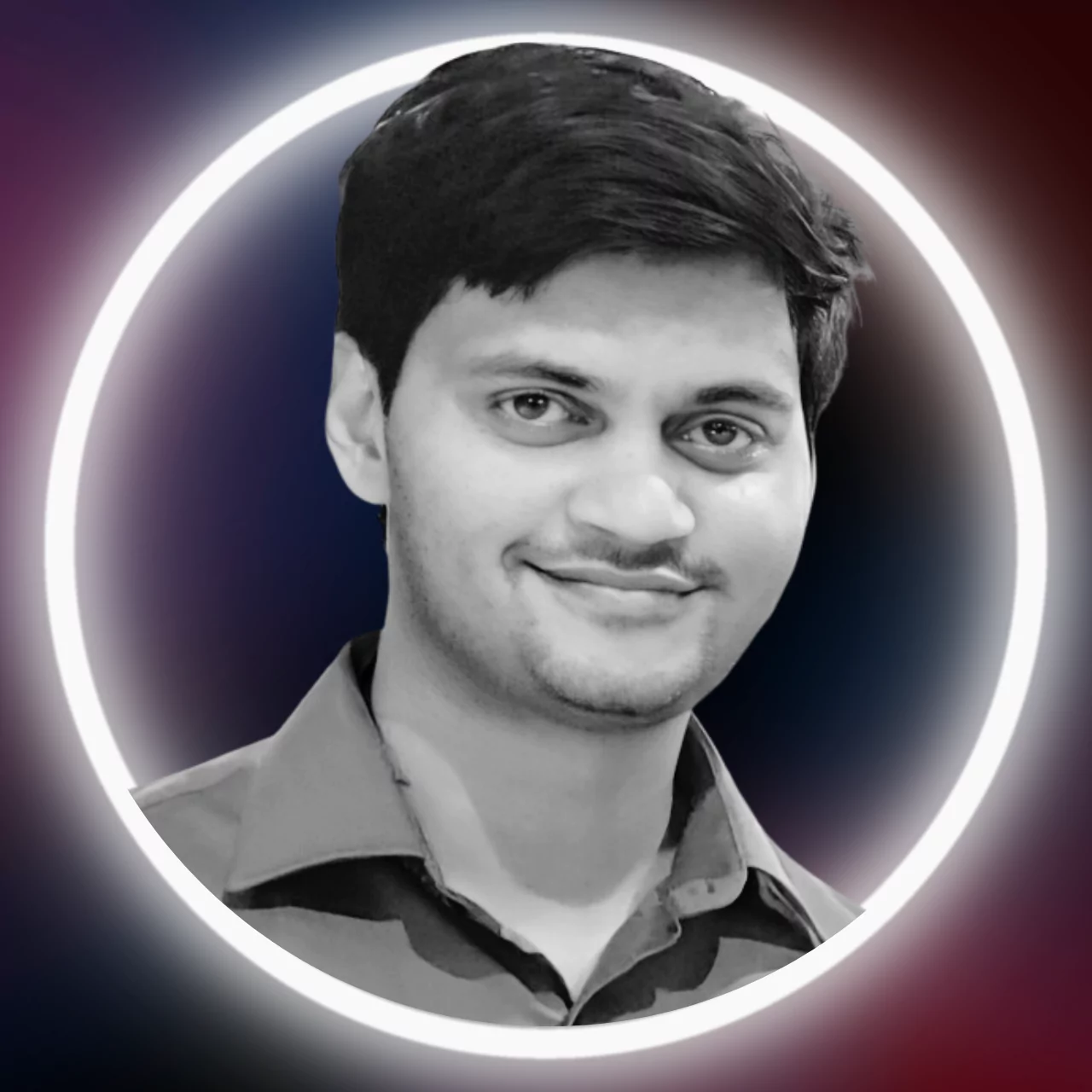 Sumeet is a Certified Financial Education Instructor℠ (CFEI®) and founder of MoneyFromSideHustle. He is an experienced side hustler who replaced his full-time income with side hustles. His work has been quoted on major finance websites like CNBC, Yahoo! Finance, GOBankingRates, MSN, Nasdaq, AOL, and more. He has helped thousands of people find side hustles and is here to help you find your extra source of income. More about him.