This post may contain affiliate links from which I may earn a commission without any cost to you. Read our policy for details.
Memes are all over the internet and we spend hours scrolling through memes. They're those funny, catchy, and relatable pictures, videos, or texts that you often see shared around online, especially on social media sites.
But have you ever wondered who creates those memes, what are the incentives/motivations to create those funny memes, and if you can make money from memes?
Memes are a powerful and popular form of communication that can significantly impact culture and society. By making money with memes, you can also positively impact your own life.
This article is going to show you how you can sell memes and convert your creative juices into cash.
Understanding Memes
Before we delve into how you can make money with memes, we need first to understand what memes are and how they work.
According to the Merriam-Webster dictionary, a meme is defined as "an idea, behavior, style, or usage that travels from one person to another within a society". The term 'meme' was first brought to life by a British scientist named Richard Dawkins in his 1976 book titled The Selfish Gene.
He likened memes to genes, describing them as units that transfer culture and evolve naturally.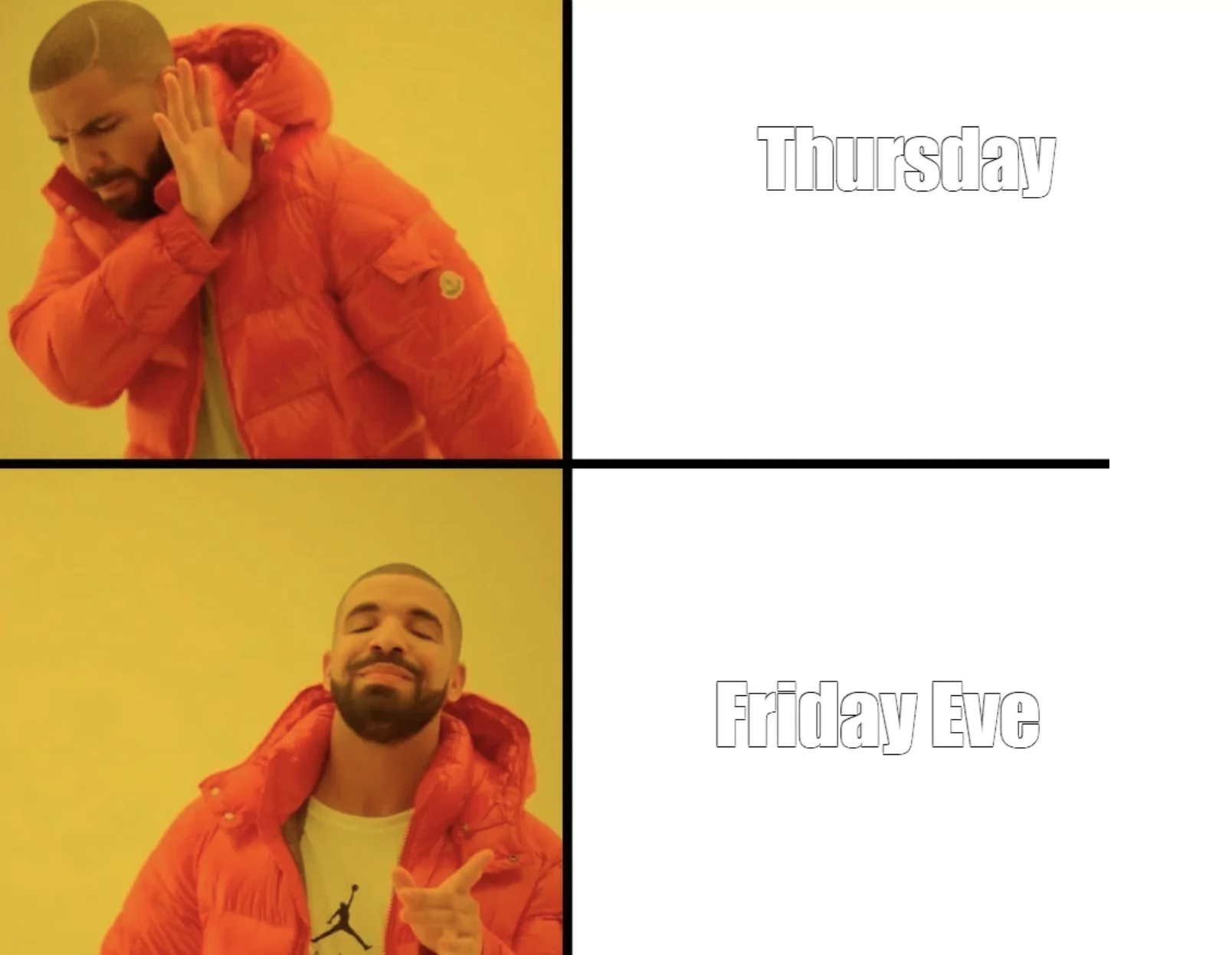 Memes have been around for a very long time and have grown and changed over the years. The first forms of memes were folktales, common sayings, and jokes passed on orally.
As the media grew, memes began to spread through books, newspapers, radio, television, and films. The rise of the internet and social media has brought a new wave of memes that anyone can create and share with millions of people globally.
Meme culture is a phenomenon that covers the creation, use, and spread of memes.
Many factors, such as current happenings, popular culture, politics, humor, and emotions influence it. The popularity of a meme depends on how viral it can become and how fast and widely it can spread online.
The ability to become viral often ties to how profitable a meme can be because viral memes can grab more attention, engage more people, and make more money for creators.
Selling memes or making memes for money can be seen as a real opportunity to earn, particularly if your memes can go viral.
So, let's explore how to make money from memes and turn your creativity into a source of income.
Making Money with Memes
Memes are often seen as a joke or internet culture, but they can be turned into financial assets in many ways. People make money with memes, and some can even mint millions with ways like NFTs.
Successful Instances of making money with Memes
There are many examples of people, brands, and organizations making money with memes. Some of the most famous ones include:
Dogecoin: This type of digital money, or cryptocurrency, started off as a joke based on the well-known Doge meme. It's now one of the world's most traded and valuable cryptocurrencies, worth more than $9 billion as of July 2023. Celebrities like Elon Musk and Snoop Dogg have even endorsed Dogecoin.
Grumpy Cat: This cat, known for her permanently grumpy face, became famous on the internet after her picture was shared on Reddit in 2012. Since then, she's been featured in books, movies, TV shows, merchandise, and even a Broadway musical. Her owner reportedly made more than $100 million from deals and appearances before Grumpy Cat passed away in 2019.
Bad Luck Brian: This meme features an awkward yearbook photo of a boy with captions that describe bad luck situations. The boy in the picture, Kyle Craven, has used his meme fame to start a YouTube channel, sell T-shirts and NFTs, and work with brands like McDonald's and Volkswagen.
These are famous examples, but every meme creator can earn money from memes using different strategies as discussed later.
How to Make Memes That Earn You Money
Memes are a big hit on the internet. They make us laugh, we can relate to them, and they spread quickly. But the big question is: How can you make top-notch memes that stand out and make folks chuckle?
Two main factors drive the meme economy: creativity and how viral a meme goes.
Creativity is about making original, relevant, and engaging memes that grab people's attention and emotions. Going viral is about spreading memes across different platforms and networks so they reach a large and varied audience.
Creativity and virality go hand in hand, as creative memes often go more viral, and viral memes often inspire more creativity.
Here are some helpful pointers to help you master how to make memes for money.
Figuring Out Trends in Meme World
Knowing what's hot and buzzing on social media is crucial in making money from memes. Nobody uses memes that are outdated, off the mark, or offensive. The goal is to make a fresh, current, and snappy meme.
To get the hang of meme trends, you should do some homework.
Websites like BuzzFeed, Mashable, or Later are great places to learn what memes are the biggest hits right now.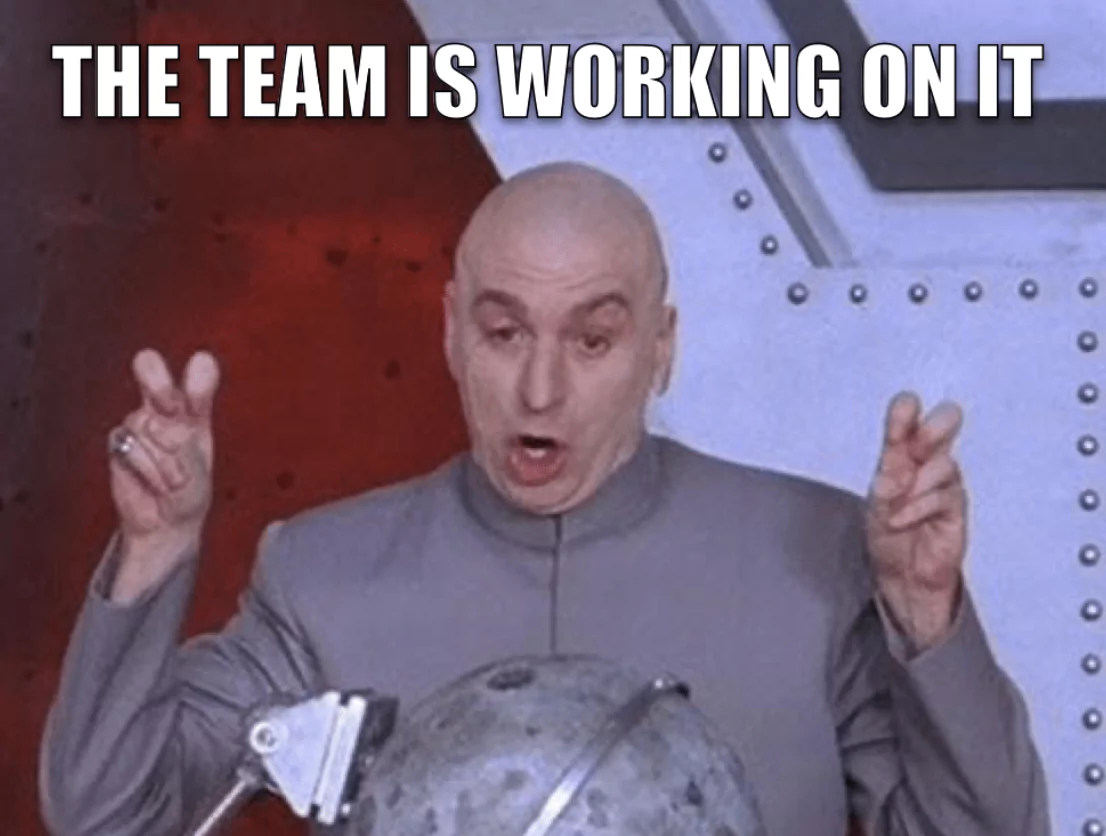 You could also check out social media platforms like Reddit, Twitter, or Instagram to see what memes get lots of likes, shares, and comments, whether they are money memes or celebrity memes.
A few of the meme trends in 2023 so far are:
Nepo babies: This term was introduced by New York magazine to talk about celeb kids who are also famous or influential, like Timothée Chalamet, Zendaya, or Billie Eilish.
King Charles' coronation: This meme has a laugh at the potential situations and reactions if Prince Charles becomes king of England after Queen Elizabeth II.
Flounder in The Little Mermaid trailer: A meme poking fun at the look of Flounder, Ariel's fish buddy, in the live-action remake of The Little Mermaid.
Barbie posters: This meme uses the character posters of Greta Gerwig's Barbie movie to make funny comparisons with other celebrities, characters, or situations.
Making Relatable Content
Another vital part of making money with memes is to make them resonate with your audience. Your aim is to make a meme that people can connect with because it reflects their experiences, feelings, opinions, or interests.
To create content people can connect with, you need to understand your audience. You need to know who they are, what they like and dislike, what matters to them, and what they find humorous.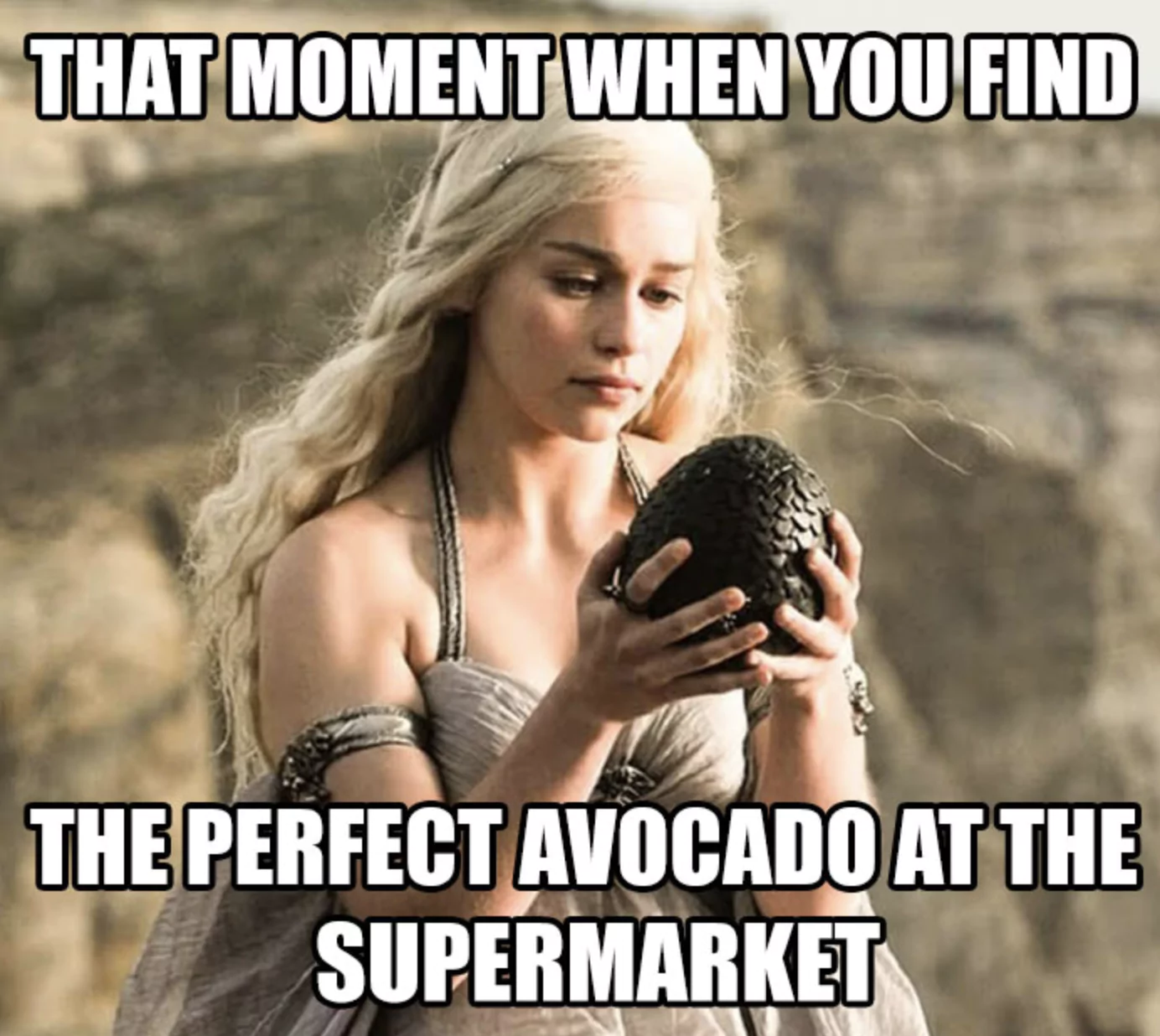 You can use tools like Google Trends, Facebook Insights, or Instagram Analytics to understand your audience's demographics, behaviors, and preferences.
Here are some examples of content that people can connect with:
Memes that reference everyday situations or challenges that people face, such as working from home, dating online, or dealing with stress.
Memes using pop culture references or celebrities that people recognize or admire, like movies, TV shows, music, or sports.
Memes that use humor or sarcasm to voice opinions or viewpoints that people can relate to, like political beliefs, social issues, or personal values.
Leveraging Humor Effectively
The most important piece of the puzzle in creating top-notch memes is to use humor effectively. You want to make a meme that will get people laughing or smiling.
The goal is to make a meme that has a punchline or a twist that's a pleasant surprise for your audience.
To use humor effectively, you need to be inventive and unique. Avoid clichés, stereotypes, or copying someone else. You need to use catchy, smart, and amusing words, images, and formats.
You could also use exaggeration, irony, parody, or satire techniques to boost your humor.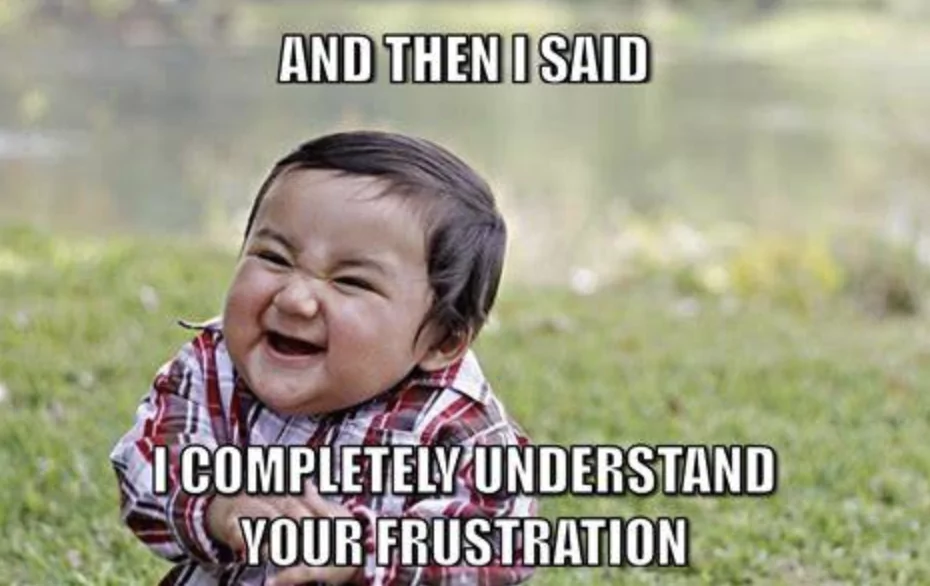 Here are some examples of effective humor usage:
Memes that use contrast to create funny or absurd situations or comparisons, like using sophisticated language for simple topics or the other way around.
Memes that use wordplay to create funny meanings or associations between words or phrases, like using words that sound the same, rhymes, or acronyms.
Memes that use meta-humor or self-referential humor to make fun of themselves or meme culture, like breaking the fourth wall, pointing out clichés, or poking fun at trends.
Tools and Software for Meme Creation
Creating memes requires the right tools and software. These digital tools make the process of meme-making fast and easy.
Two of the most famous software to make memes that can help you earn money are Canva and Adobe Spark.
Canva is a web-based design tool packed with loads of free templates and artwork. It helps you make memes from scratch or tweak existing templates with your images and text.
It's like a one-stop shop for all things memes. You can also download or share the memes you create right from Canva.
Adobe Spark is another online design tool that's great for making stylish and engaging memes. Whether you're using a template or starting from a blank page, Adobe Spark allows you to add your creative touch.
It also lets you add fun extras like icons, animations, and filters. And, just like Canva, you can download or share your memes from the platform.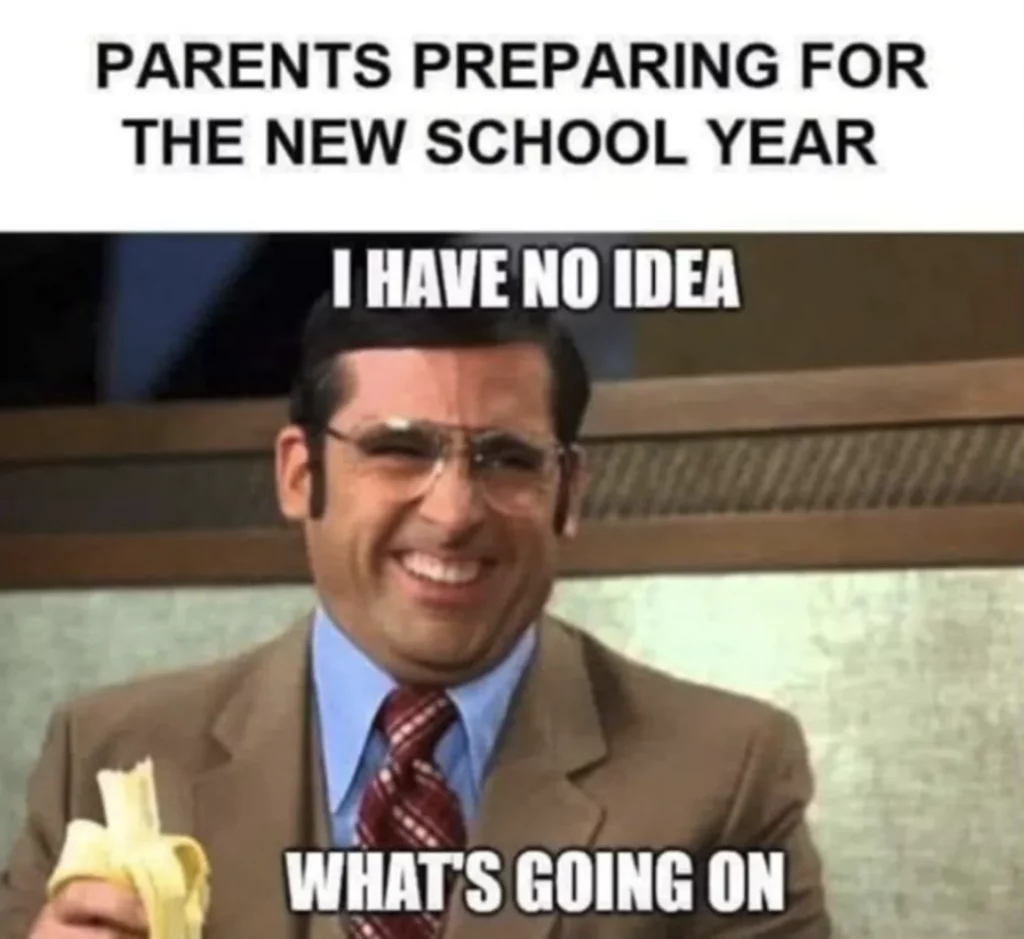 If you like creating and selling memes right from your phone, several mobile apps are available. For both iOS and Android, here are some apps that can help you make memes for money:
Meme Generator: This app has a ton of meme templates, from standard images to GIFs. You can even upload your own pictures or take fresh ones with your camera. Adding text, stickers, emojis, and filters to your memes is easy.
Memeto: Memeto is all about creating memes easily and having fun while doing it. You can use over 1000 meme templates or upload your own pictures.
Memes: The Memes app offers a quick and straightforward way to create memes. Choose from over 600 templates or add text, emojis, and filters to your memes. Once you're done, you can save or share your memes directly from the app.
These software save you time and effort – no more hunting for images or figuring out fonts. You can use the templates and features that these tools provide.
They also help you step up your meme game. You can edit, adjust, and enhance memes with various effects and filters. They allow you to be more creative and original, giving your memes that extra edge.
Earning Money from Memes: A Simplified Guide for Beginners
If you're smart and creative, you can use these memes to make money. Here's how you can earn money from memes in 2023.
1. Starting a Meme Etsy Shop
Starting an Etsy shop centered around memes offers a unique avenue for making money. This platform allows for the selling of various items, from custom creations to vintage pieces.
In the case of a meme-themed store, products can range from stickers and t-shirts to mugs and cards and even extend to toys, games, magnets, puzzles, and more.
To set up a meme shop:
Sign up on Etsy and customize your storefront
Choose an appealing name, create an engaging logo, select an attractive banner
Write a compelling description
Your shop's aesthetic should ideally resonate with the theme of your memes, be it humor, sarcasm, politics, pop culture, or any other category that tickles the fancy of meme enthusiasts.
Using tools like Canva, Adobe Spark, Kapwing, or Imgflip, you can create original memes for your products. Alternatively, you can use existing memes if you have the necessary permissions or if you properly attribute them to their creators.
Once your meme products are ready, upload them to your Etsy shop. Setting fair prices, outlining clear shipping policies, and establishing shop rules will make transactions smoother and more appealing for potential customers.
Promoting your shop is crucial to attracting meme enthusiasts and turning them into buyers.
Leverage social media platforms like Instagram, Facebook, Twitter, and Pinterest. Utilize relevant hashtags, creative captions, and tags related to your meme theme to enhance visibility.
Finally, maintain an open dialogue with your audience and potential buyers. Respond promptly to their messages, reviews, and feedback. This will not only build trust but also provide insights into what they like, aiding you in continually refining your offerings and strategies.
If you wish to expand your reach beyond Etsy, consider selling your meme products on other online marketplaces like Shopify or Amazon. Collaborating with local stores is another way to reach more potential buyers, enabling you to make money from memes through various channels.
---
2. Creating an Instagram Meme Page
Instagram is a popular website for sharing and looking at memes. You can create an Instagram meme page by posting your own memes or memes made by other people that a specific group of people would like.
Here's how you make an Instagram meme page:
Sign up on Instagram and pick a username, profile picture and bio for your meme page that are catchy and relevant.
Add a link to your profile to your website, blog, YouTube channel, or other place where you can make money or offer services.
Join groups that follow each other or use hashtags like #follow4follow or #like4like to get your first followers and be seen.
Post often, but not too much. Try to post 3 to 5 times a day when the people who you want to see your posts are most likely online.
Use the right hashtags for your theme and memes. Find the most popular and relevant hashtags using tools like Hashtagify or Display Purposes and use up to 30 hashtags per post.
Always like, comment, share and repost content from your followers and other meme pages. This helps you make relationships and trust with your followers and peers.
Use your theme in your name. For example, if you post memes about dogs, you could name your page @dogmemes or @doggo.memes. This helps you get more followers who like your theme and memes.
Regularly post your memes to get more followers and engagement, and use your following to sell digital products or do affiliate marketing. Besides, social media platforms are also great for promoting any other meme products or services you might have.
Here are some Instagram meme pages that have done well:
| Page Name | Niche | Followers |
| --- | --- | --- |
| @epicfunnypage | General memes | 16M |
| @trolls_official | General memes | 8M |
| @theadultsociety | Relatable memes | 6.1M |
You can find more pages like these by searching for keywords related to your theme and memes on Instagram.com.
---
3. Selling on Zazzle, RedBubble & Other POD Stores
POD (Print On Demand) stores are websites where you can upload your meme designs and sell them on products like t-shirts, hoodies, mugs, stickers, posters, and more.
The POD store will print, ship, and handle customer service for you and pay you for each sale.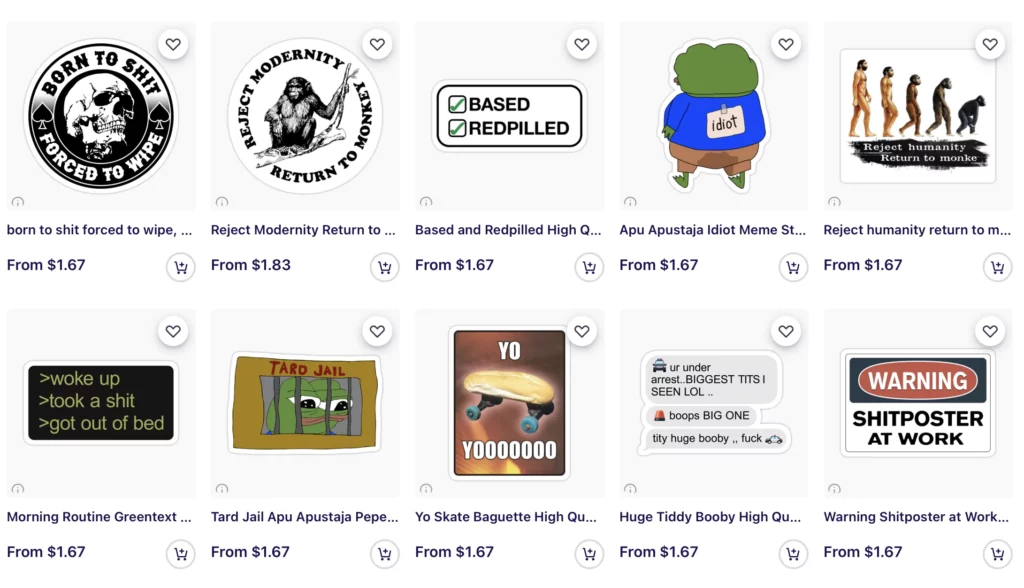 Here's how to sell on Zazzle, RedBubble, or other POD stores:
Sign up on the POD store you choose and set up your profile, shop name and logo.
Upload your meme designs to the POD store and pick the products you want to sell them on. You can use the same designs as on Etsy or make new ones using meme tools.
Choose prices and how much you make for your products. You can use the prices suggested by the POD store or change them based on what you want and what your goals are.
Share your products on social media websites like Instagram, Facebook, Twitter or Pinterest using hashtags, captions and tags that are related to your theme and memes.
Talk with your customers and people who might buy your products by responding to messages, reviews and feedback.
Here are some POD stores that have done well selling meme products:
| Store Name | Niche | Products |
| --- | --- | --- |
| Meme Merch | General memes | T-shirts, hoodies, mugs, stickers, posters |
| Meme Lord | Gaming memes | T-shirts, hoodies, mugs, stickers, posters |
| Meme Queen | Feminist memes | T-shirts, hoodies, mugs, stickers, posters |
---
4. Social Media Management
Social media management is when you create, publish and manage content on others' behalf on social media websites like Instagram, Facebook, Twitter, or Pinterest.
You can offer your services as a social media manager for businesses or individuals who want to grow their online presence and reach using memes.
Here's how to offer social media management services:
Make a portfolio or website that shows off your skills and experience in making and managing meme content for social media websites. You can use websites like WordPress, Wix or Squarespace to make your website or portfolio.
Choose how much you charge for your services. You can charge per hour, per project or per month depending on what you want and what your goals are. You can use websites like Fiverr, Upwork or Freelancer to find clients and projects.
Make a contract or agreement that outlines what you will do, when you will do it and how you will be paid for your services. You can use websites like HelloSign, DocuSign or PandaDoc to make and sign contracts online.
Make and manage meme content for your clients based on what they want, their theme and audience. You can use tools like Canva, Adobe Spark, Kapwing or Imgflip to create memes or use existing ones if you have permission or give credit.
Use tools like Google Analytics, Facebook Insights, Instagram Insights or Sprout Social to look at and report on how well your meme content is doing.
---
5. Earning Money from Memes on Fiverr
Fiverr is a site where people sell and buy a variety of services starting from $5.
It's a great place where you can make money from memes by offering meme-related services like creating, editing, writing captions for memes or even crafting meme videos.
To start selling memes on Fiverr, here are the steps:
Sign up on Fiverr and customize your profile with a unique name and logo.
Create a service listing, also known as a gig, describing what you offer, how much you charge, how quickly you can deliver and what you need from the buyer. Fiverr has templates to guide you, or you can design your own.
Show off your meme-making skills by uploading examples of your work.
Market your gig on social media platforms such as Instagram, Facebook, Twitter or Pinterest. Use hashtags, captions and tags related to memes to attract attention.
Do your best in creating memes according to the description of your gig and the client's instructions. Tools like Canva, Adobe Spark, Kapwing or Imgflip can help you in creating or editing memes.
Keep in touch with your client, ask for their feedback and request them to rate your service.
Here are some examples of Fiverr gigs related to memes:
| Gig Title | Niche | Price |
| --- | --- | --- |
| I will create funny memes for you | General memes | $5 |
| I will edit any meme for you in 24 hours | Editing memes | $10 |
| I will write catchy captions for your memes | Writing captions | $15 |
| I will make a meme video for you in any style | Meme videos | $20 |
---
6. Making Money with Memes on YouTube
YouTube, the world's biggest video-sharing platform, is a great place to make money with memes by creating and uploading meme compilations. These are videos that collect memes around a specific topic, theme, or trend.
Here's how to make money from memes on YouTube:
Sign up on YouTube and personalize your channel with a catchy name, logo and description.
Pick a category or theme for your meme compilations. It can be anything from funny, sarcastic, political, to pop culture memes.
Find memes that match your chosen theme from sources like Instagram, Reddit, Twitter or other websites. Remember to use only memes that aren't copyrighted or for which you have permission from the creators.
Use video editing tools like Kapwing Studio, iMovie, Filmora to put your meme compilation together.
Making money with memes on YouTube can be done by enabling ads, joining the YouTube Partner Program, getting sponsorships, selling merchandise, and more.
---
7. Making a Meme-Based Game
Creating a game that revolves around memes is another fun way to make money from memes. You can create such games using game development platforms like Unity, Unreal Engine, GameMaker Studio or Scratch.
Here's how to make a meme-based game:
Choose the type of game you want to create and the platform you want to release it on.
Pick a meme or memes that will be the centerpiece of your game. You can use popular memes like Grumpy Cat, Success Kid, Troll Face or Doge or niche memes that fit your target audience or theme.
Design and create your game using the chosen tools and memes. You can use graphic tools like Photoshop, Illustrator or Blender for the visual elements and software like Audacity, GarageBand or FL Studio for sound effects and music.
Once your game is ready, test it, and then publish it on your chosen platform. You can showcase your game and gather feedback on platforms like YouTube, Twitch or Reddit.
Some examples of meme-based games are:
| Game Title | Genre | Platform | Meme |
| --- | --- | --- | --- |
| Meme Run | Runner | Wii U | Troll Face |
| Flappy Bird | Flappy | Mobile | Flappy Bird |
| Shrek's Wonderland | Horror | PC | Shrek |
| Bongo Cat | Rhythm | Web | Bongo Cat |
| DaBaby Kart | Racing | PC | DaBaby |
---
8. Making Money with PicturePunches.com
PicturePunches.com is a website where you can make money from memes by creating and sharing them. You can also browse and rate other users' memes and earn coins that can be exchanged for cash.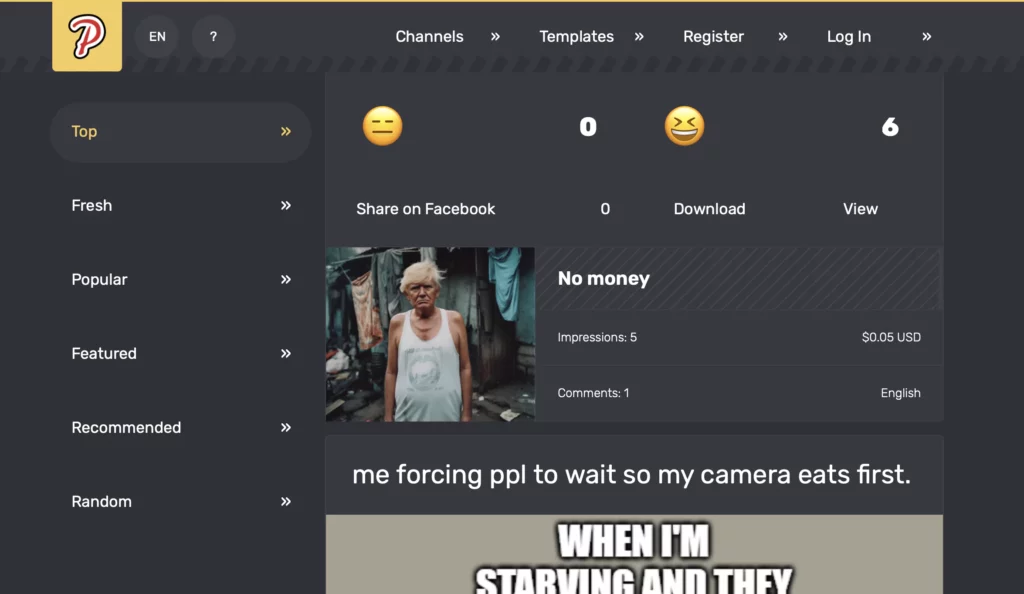 Here's how to get started on PicturePunches.com:
Sign up on PicturePunches.com and set up your profile and payment method.
Make memes using the website's editor or upload your own images.
Add a punchline to your meme to make it funny or clever, and add tags to help people find it.
Publish your meme on the website and share it on social media platforms. The more views and clicks your meme gets, the more money you earn. You can also earn coins by rating other people's memes.
Once you've earned enough, you can cash out your money and coins via PayPal or Bitcoin.
---
9. Attracting People To Your Blog Using Memes
Blogs are online spaces where you write and share about different topics. You can use memes to make your blog interesting and draw people to visit. To do this:
Start a blog on platforms like WordPress, Wix or Medium. Choose a specific subject for your blog.
Make memes related to your blog's subject using tools like Canva, Adobe Spark, Kapwing or Imgflip. You can also use existing memes, but remember to give credit where it's due.
Put your memes in your blog posts. You can also make a separate page for your memes on your blog.
Include links to your blog posts in your memes using tools like Bitly, TinyURL or QR Code Generator. Add actions like "Click here to read more" or "Visit my blog for more memes".
Share your memes on social media platforms like Instagram, Facebook, Twitter, or Pinterest. You can also post them on Reddit, Imgur or 9GAG, where people often look for memes.
Drive people to your blog using your memes and make money from your blog through ads, affiliate marketing, sponsored posts or selling products.
---
10. Making Money From Selling Meme NFTs
NFTs (Non-Fungible Tokens) are unique digital items that can be bought and sold on blockchain technology platforms, like Ethereum, Binance Smart Chain, or Polygon.
You can make money from memes by creating and selling your own meme NFTs or buying and reselling existing meme NFTs. To do this:
Open an account on a blockchain platform of your choice. Setup your wallet and way of payment.
Make memes using tools like Canva, Adobe Spark, Kapwing or Imgflip. You can also use existing memes, but remember to give credit where it's due.
Turn your memes into NFTs on platforms like OpenSea, Rarible or Foundation. Set your price, royalties and other details for your NFTs.
Put your NFTs up for sale on the platform's marketplace. Promote them on social media platforms like Instagram, Facebook, Twitter or Pinterest. You can also promote them on platforms like Discord, Telegram or Clubhouse where people often look for NFTs.
Sell your NFTs to buyers who are interested in your memes and earn money from the sale and any future royalties.
Examples of successful meme NFTs include
| Meme | Last sold |
| --- | --- |
| Bad Luck Brian | $36,000 in Ethereum |
| Disaster Girl | $500,000 in Ethereum |
| Doge | $4 million in Ethereum |
| Charlie Bit My Finger | $760,999 |
| Overly Attached Girlfriend | $411,000 in Ethereum |
---
11. Money from Memes through Digital Products
The creation and sale of digital products such as online courses, e-books, or meme-related services is an innovative way of leveraging your meme-making prowess.
These digital offerings can guide others in creating engaging memes, employing them in their marketing campaigns, or even managing a meme-focused social media page.
Here is how to start it:
Establish a digital presence on platforms such as Udemy, Skillshare, Gumroad, or even your own website or blog. Brand it with a distinctive name and logo.
Develop your digital product, such as an online course or an e-book, outlining your expertise in meme creation and its applications. Decide on a reasonable pricing strategy.
Design compelling content for your product using user-friendly course or e-book creation tools. Platforms like Udemy and Skillshare offer course creation tools.
Exhibit your meme-creation abilities by providing previews or snippets of your digital product.
Promote your digital product across social media channels like Instagram, Facebook, Twitter, or Pinterest. Utilize meme-related hashtags, captions, and tags to garner attention.
Be consistent with your content updates, ask for customer reviews, and encourage them to rate your digital product. This will help improve your credibility and visibility on these platforms.
Using these strategies, your expertise in meme creation can become a lucrative source of passive income.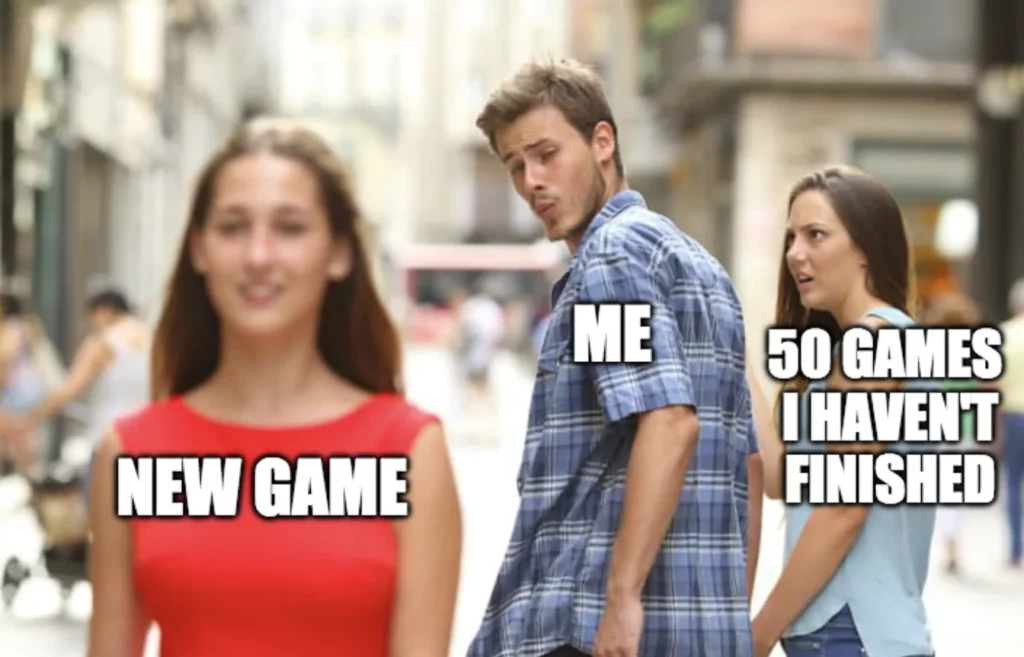 Final Thoughts on How to Win in the Meme World
As you can see, in 2023, there are lots of ways to make money with memes. All you need is a plan and a clear idea of what you want your meme business to be.
You can use the mass appeal of memes to create different sources of revenue. But it is not easy as creating a single meme (though a few can go viral and can set your finances for life), you need consistent effort of creating and entertaining your audience.
A dedicated following can then be monetized in a variety of ways as discussed in this article.
So, if you are a meme creator, now is the time to get serious and start making money from memes.
More ways to make money:
FAQs
Do memes get paid?
Memes themselves are not paid, but their creators can potentially earn money from them. Various methods, including selling them as NFTs, monetizing a meme-themed social media page, or selling meme-themed merchandise, can all generate income.
Do people earn from memes?
Yes, people can and do earn money from memes. This can be achieved through a variety of ways outlined in the article, such as creating meme-themed merchandise, monetizing social media pages dedicated to memes, or working with businesses to incorporate memes into their marketing strategies.
How much does a meme page earn?
The income from a meme page can greatly vary. It largely depends on the number of followers, level of engagement, the platform you're on, and the monetization strategies implemented. It could range from a few dollars to several thousands of dollars per month.
Where can I sell my memes?
Memes can be sold in many ways. For instance, you can mint and sell them as NFTs on platforms like OpenSea or Rarible. You can also sell them on websites like PicturePunches, or as physical and digital products on platforms like Etsy, RedBubble, and Zazzle.
Is using memes copyright?
Using memes can potentially infringe on copyright, depending on how they're used. If a meme uses an image that is protected by copyright, and you are using it without permission or fair use justification, it may constitute copyright infringement. Understanding copyright laws in your region is always wise to avoid potential legal issues.
Is it legal to make a meme?
Yes, it's typically legal to make a meme. However, there are legal considerations to keep in mind, such as copyright and trademark laws. As long as you respect these laws (for instance, by using your own images or images that are freely available for such use), making and sharing memes is legal.
Creating a viral meme is not an exact science, as it often depends on timing, cultural context, and sheer luck. However, a few tips could increase the chance: understanding your audience, keeping up with trends, being original, and promoting your meme effectively across social media platforms. Remember, it has to resonate with a wide audience and inspire them to share it.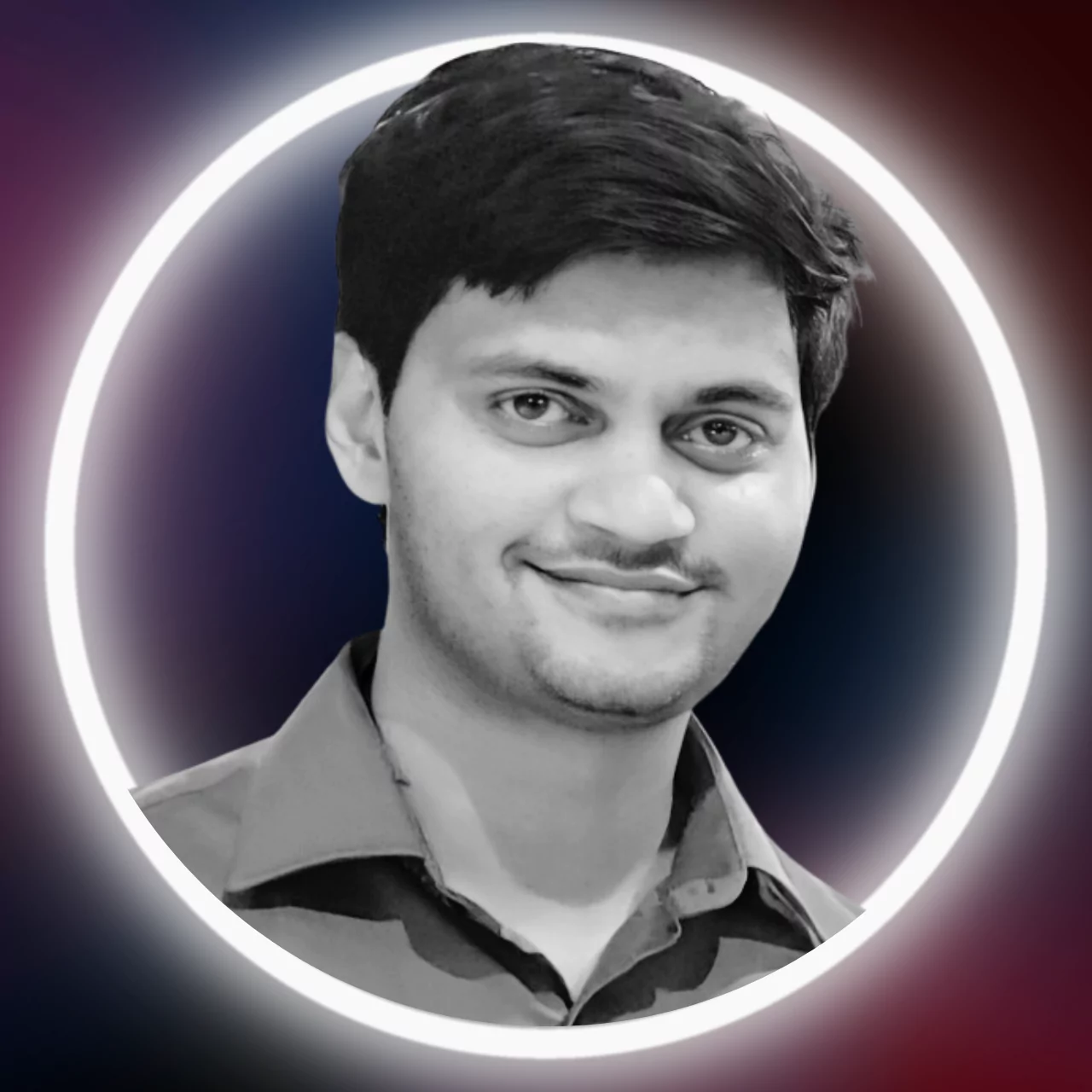 Sumeet is a Certified Financial Education Instructor℠ (CFEI®) and founder of MoneyFromSideHustle. He is an experienced side hustler who replaced his full-time income with side hustles. His work has been quoted on major finance websites like CNBC, Yahoo! Finance, GOBankingRates, CEOBlogNation, SideHustleNation, and more. He has helped thousands of people find side hustles and is here to help you find your extra source of income. More about him.