This post may contain affiliate links from which I may earn a commission without any cost to you. Read our policy for details.
Earning Money From the Comfort of Home Was not an Option in Previous Generations. We Have Real Ways to Make Money From Home for Free. We Have that Luxury; we Just Need to Choose the Right Side Hustle Idea to Earn Quick Money!
If you've spent any time on the internet, looking for legitimate real ways to make money from home for free, I'm sure you've seen a hundred articles about how to make money online.
Those articles will claim to give you 1000 hustle ideas to make money and tell you that you can earn $10000 in a week in your pyjamas in your bed.
This is not that article. I will not sell you a blogging course or promise you will retire early by taking online surveys.
I aim to give you simple side hustle ideas to earn extra money and real ways to make money from home without investing your free time.
You will get some legitimate real ways to make money from home for free that you can use as a starting point to perfect your online side hustle strategy.
Whether you make $500 a month or $5,000 will depend on how much work you're willing to put in.
Earning Extra money online is a very close and personal topic for me. I spent a lot of time trying to figure it out a few years ago and still enjoy doing it.
Easy, Enjoyable, or Profitable
You may have heard of the "unattainable triangle" of cost, quality, and speed.
You can find side hustle ideas or ways to make money from home online that are:
Easy
Enjoyable, and
Profitable
You will get to pick any two.
If it's easy and enjoyable, it won't make much money. If it's easy and profitable, it's probably not very enjoyable (otherwise, everyone would be doing it).
And if it's enjoyable and profitable, there's a barrier to entry that requires some hard work.
But after all, for making money online, you get to choose.
If you earn money online, you're the boss
The definitions of easy, enjoyable, and profitable are somewhat subjective. What's easy for you may not be easy for me. Some people are great at socializing and making things work fast, and I am terrible at it.
The point is to think through what you want to get out of your online side hustle.
It's perfectly fine to stick to things that are easy and that you enjoy, even though they may not make much money.
It's also ok to want to make $10,000 a month working from home. As long as you realize it will take a lot of work to get there.
Let's now get to the legitimate ways to make money from home online without any investment!
7 Real Ways to Make Extra Money Online from Home
I will start with the easiest ways to make money from home for free online that have low barriers to entry.
You won't get rich doing any of these things, but if you've never made a single dollar side hustling, these are great ways to earn extra money without investment.
1. Ways to Make Money from Home for free using Cash Back Apps ($20 – 50 per month)
There are a few straightforward ways to make money from home that I recommend EVERYONE does, just because they take no effort and no investment.
For the most part, all you have to do is download an app. Do some basic sign-up formalities and then forget about it.
You'll earn points for doing your regular everyday shopping (similar to credit card rewards).
Some apps are better for local stores and restaurants, while others are better for online shopping.
Having 3 or 4 different ones allows you to get cashback for almost everything you buy.
Here are the cash-back apps I recommend the most:
Drop – Drop gives you cash back at your chosen local stores. Just link a credit card, select your stores, and forget about it until you cash in!
Rakuten – This is the most well-known cashback app. A free browser extension lets you know how much cashback they offer at various online retailers while you shop. Just click the link before checkout, and you'll automatically get cashback!
Ibotta – Ibotta lets your earn cashback on all your grocery shopping trips. It may take 5 minutes to scroll through the offers and select which ones you want to use, then scan your receipt and the app does the rest.
---
High earning surveys
Easy-to-use website
Many ways to earn
2. Easy Way to Make Money Easily with Online Surveys ($50 – $100 per month)
If you are looking for real ways to make money from home for free in one day, here is your gig called online surveys. There are a lot of spammy survey sites out there, but also a lot of legitimate ones.
When looking for survey sites, these are the criteria I use:
They have a steady supply of new surveys
They pay a reasonable amount for your time
Are legitimate and trustworthy companies
There are three survey sites that I would consider the best of the online surveys that pay cash. They give you a ton of survey options, they actually payout, and users on TrustPilot highly rate them.
Survey Junkie – One of the best in business. There are always a few exciting surveys available, which tend to pay well.
Swagbucks – You make money taking legit surveys with Swagbucks. If you get bored with JUST surveys, they also offer other ways to earn points, such as watching videos and playing games, which can be a refreshing change of pace.
Inbox dollars – Similar to Swagbucks, you earn money for surveys, games, and many more. In addition, they pay cash for reading their emails.
---
3. Refer friends and Earn Extra Money
It doesn't get easier than this if you are looking for real ways to make money from home for free in one day. I have listed a few websites below that pay you to refer friends.
Once you sign up with them, you receive a unique referral link.
Share your referral links with your friends. For each member that signs up using your link, you make money.
Here are a few of the high-paying sites.
Sign up on these apps and refer your friends to earn money.
Ebates – A generous cashback site that offers $25 for each referral when they spend at least $25.
Inbox Dollars – a survey site that offers 30% of lifetime earnings from each referral.
Topcashback – $10 bonus when your friend earns their first $10 cashback.
---
Real Ways to Make Money from Home for Free Through Freelancing
If you're looking to make more than a couple of hundred dollars a month or how to make quick money in one day, freelancing is a great way to do it.
You will work as a contractor and sell your time and skills for money. This is a great way to make a good side hustle or more.
---
Want to Earn More, Try These Resources:
---
It's easy to find freelance work online. Trust me; you have one or more marketable skills for which people will pay good money, even if you don't know yet.
4. Become a Virtual Assistant ($15-50+ per hour)
A virtual assistant is a catch-all term for almost any administrative task and is a great way to make extra money from home.
Owners of successful businesses (online or otherwise) are extremely busy. They need help with tasks such as responding to emails or organizing their calendars.
As a virtual assistant, you can be the one to take those tasks off their plate. As long as you have some basic administrative and office software skills, you can get started quickly through sites such as Upwork, Fiverr, or even Craigslist.
This will allow you to try many different side hustle ideas to make money and see what you enjoy and don't.
Once you've built up some experience and credibility, I recommend going out independently as an independent contractor. You will generally boost your income this way and make a name for yourself in your niche.
If you specialize in a specific skill set, you can find clients through referrals, Facebook groups, and creating your website marketing your services.
Here are just a few of the services you could offer as an online virtual assistant:
Customer service support Social media management
Graphic design
Personal assistant
Website setup and tech support
Data entry or analysis
There are so many different skills you can use to make money as a virtual assistant.
If you niche down (for example, by focusing on becoming a Pinterest expert), you can make $50-100 per hour or more while helping other business owners step up their game.
---
5. Freelance Writing as Side Hustle to Earn Extra Money ($100-500+ per article)
As a freelance writer, you can make extra money from the comfort of your home by writing articles for blogs or news publications without any investment.
As a side hustle, you are trading your time for money. But it may not even feel like a job if you enjoy writing (and researching)!
Similar to becoming a virtual assistant, you can initially find work through sites like Fiverr.
But to get regular paying gigs, setting up your own business and focusing on a subject that you are interested in can allow you to make more money in the long run.
For example, if you like writing about traveling or living in an RV full-time, you can target blogs in that niche and build a relationship with the owners.
Once you establish a track record and can point to the great content you have created, the referrals will start to pile up, and you can pick and choose what you want to write about.
You can also command higher rates – whereas you might start at $50-75 for a 1,000-word article. As you gain credibility, you can raise your rates to $200-500 for that same content!
That's the legitimate real way to make money from home for free in one day by writing a single piece of content.
A reliable freelance writer who can publish consistent content that is SEO optimized is worth their weight in gold.
It can be a real ways to make money from home for free with a bit of experience.
---
Apps that Pay for Signing up ($5+ for each sign up)
---
Online Business Ideas to Make Money From Home
6. Start a Virtual Bookkeeping Business ($60-100 per hour)
If writing isn't your thing, maybe you're a numbers guy. Many business owners are great at producing, marketing, and selling their products, but their finances are a disaster.
There are a lot of small business owners out there that need your help.
The great thing about bookkeeping is that you can start with no degree or prior experience.
As long as you are willing to put in the effort to learn as you go and aren't scared of numbers and financial software like Quickbooks or Xero, you are all set to go.
Unlike an accountant or CPA, you are there to keep track of the day-to-day finances and help the owner track their income and expenses to make better strategic business decisions.
And it's a real way to make money from home for free for you.
Attention to detail is key if you want to make money online.
A CPA is excellent in tax planning, but they are not there to see the business's daily functions. This is where you, as a bookkeeper, can become indispensable to keeping the financials running smoothly.
As with any freelance business, finding your initial client is usually the most challenging.
But by defining a niche (such as online business owners, real estate investors, or electricians), you can become an expert in their business model, help them improve their financial position, and ultimately demonstrate your value and increase your pricing.
With the increase of web-based file management and accounting software, you can easily be an online-only bookkeeper, which keeps overhead low and profits high.
If you target small-business clients, you usually provide monthly transaction recording and reporting services, which may take 4-5 hours per client, and earn you a profit of $250-300 each.
Just having 3 or 4 clients on the side of your day job could bring in a significant amount of extra income and can be a great way to make money from home!
---
7. Start a Blog ($0-unlimited)
You can't have a list of online side hustles ideas or ways to make money from home for free that is complete without mentioning starting a blog.
Blogging has gotten a bad name because the people promoting it as a side hustle want you to believe it's super easy to make $100,000 a month online so that you'll sign up for their hosting affiliate or their latest "blogging secrets" course.
The truth is that blogging is extremely hard work. Unlike freelancing or other "easy" ways to make money online, you won't see a return from blogging for 6-12 months or even more.
Few lucky and smart ones can make it in three months.
Blogging won't make you money quickly in one day.
This is NOT a get-rich-quick scheme, and not even close.
I have been blogging for almost a year and am just starting to see the light at the end of the tunnel to make an actual income from it potentially.
If you added up all my income so far and divided it by the number of hours I've put in, I guarantee you it would be less than the minimum wage. That's right; you'd be better off working at McDonald's.
But as we discussed upfront in the "unattainable triangle" of online income, because it's not easy, there is a large barrier to entry to actually make money. That means others will give up long before reaching profitability.
You need to be willing to blog for free for AT LEAST a year before having any expectations of making a profit.
It's like rolling a snowball down a hill, it takes a lot of work at the beginning, but once it picks up momentum, it almost runs on its own.
Once you get to this point, you can make $1,000 a month, $10,000 a month, or even $100,000 a month while working less than you did at the beginning.
But it takes that initial sacrifice to get there and is a real great way to make money from home.
---
If you are planning to start a new blog or running a blog but still not making any money, here is my step by step guide for starting a blog. I will show you everything you need to generate a passive source of income.
---
Check out all the best resources I use! These resources have helped me immensely in my journey and I am sure they will help you as well.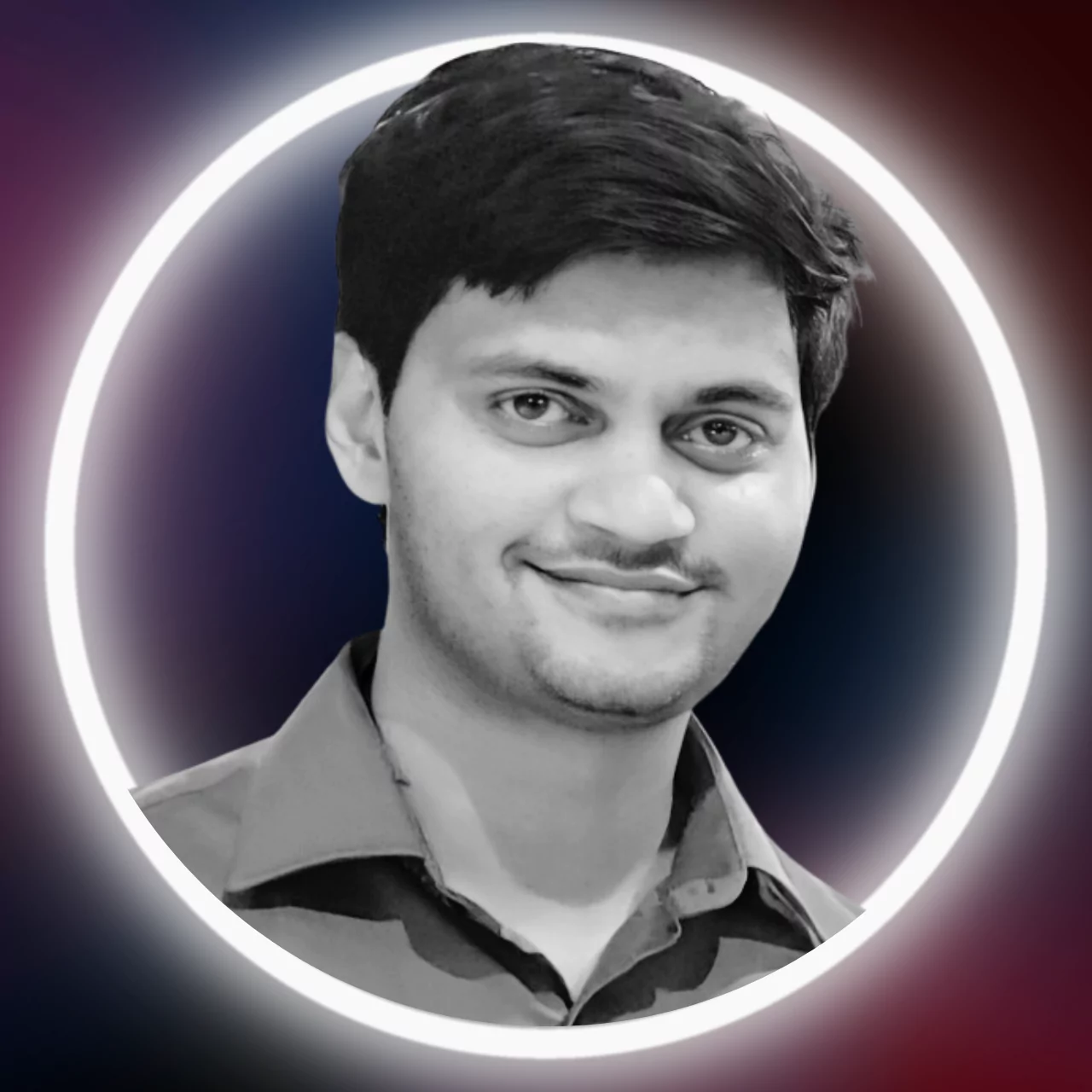 Sumeet is a Certified Financial Education Instructor℠ (CFEI®) and founder of MoneyFromSideHustle. He is an experienced side hustler who replaced his full-time income with side hustles. His work has been quoted on major finance websites like CNBC, Yahoo! Finance, GOBankingRates, CEOBlogNation, SideHustleNation, and more. He has helped thousands of people find side hustles and is here to help you find your extra source of income. More about him.