This post may contain affiliate links from which I may earn a commission without any cost to you. Read our policy for details.
Do you enjoy the thrill of claw machines at arcades and carnivals? Remember that child-like joy of striving for a prize, even if the prize itself didn't matter?
What if you could carry that exhilarating experience with you, accessible anytime and anywhere?
Clawee is a mobile app claiming to transport the thrill of claw games straight to your phone.
However, some critical questions arise. Does Clawee actually work? Is it a safe and worthy investment of both your time and money? And perhaps most crucially, can it match the satisfaction and reward of physical claw machines?
To find answers to all these questions, I signed up for the Clawee and in this Clawee review, I will discuss its features, costs versus rewards, real user experiences, and answer other related questions that led you here.
So, let's get started!
What is the Clawee App?
Clawee is created by Gigantic LTD., a company from Israel that creates fun mobile games. The app has over 10 million users.
You can get Clawee on Android and iOS devices. It has been downloaded more than 5 million times on Google Play Store.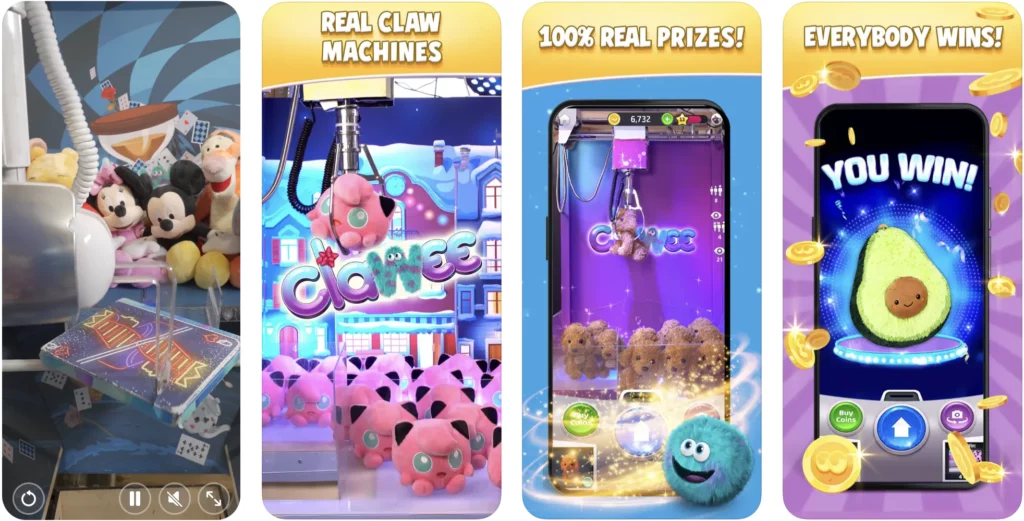 The Clawee app is a digital claw game that lets you operate real claw machines through live video streaming through three cameras.
It is not like a simulation or virtual game; here, you get to control the real claw machines that are synced online, and you can operate them with your mobile.
You can pick from a large variety of crane machines, UFO catchers, magnets, golf, shooters, and many more unique machines that are only found on this claw machine app.
You can also win prizes from different categories like plush toys, figurines, gadgets, jewelry, accessories, and home goods.
Some prizes include popular brands like Pokemon, Nintendo, Super Mario, kawaii toys, and many others.
Clawee provides a unique and interactive experience in the world of mobile gaming and live claw games by mixing the excitement of arcade games with the ease of online gaming.
Unlike other mobile games that use virtual currency or items, the Clawee app lets you win real prizes that you can hold.
Plus, the Clawee app allows you to play from any place and anytime, as long as you have an internet connection.
How Does Clawee Work?
The Clawee app operates using real mechanical machines that you control remotely using your smartphone or tablet.
To play claw games on the app, you need to follow these steps:
Download & Install: Download the app from Google Play Store or App Store or by scanning the QR code on the Clawee website.
Sign Up: Create an account using your email or Facebook. After signing up, you'll receive 100 coins and 10 keys to start playing as a sign-up bonus.
Choose a Game: Pick from a variety of claw machines (777 at the time of writing). Each machine comes with a live video feed.
Play & Win: Use your coins or keys to play a game. Press the play button to start the game. Use the joystick or buttons to move the claw left or right and forward or backward. Press the grab button to lower the claw and try to grab a prize. If you manage to grab a prize, it will be added to your inventory.
Claim Prizes: To claim your prize, press the claim button. You can use coins or keys to get your prize sent to your address or swap it for more coins. Shipping is free for VIP members (but you need to pay for VIP membership).
Each game you play on the Clawee app will cost a certain number of coins or keys, which are the in-app currencies.
Earn coins or keys by logging in daily, watching videos, completing offers, taking part in promotions, or buying them in the store.
You can also earn coins by playing coins machines or winning golden rounds. You can earn keys by becoming a VIP member or winning Saga mini-games.
The shipping cost depends on the prize's size and weight and the country it's being sent to. So, does Clawee actually send prizes? It does, but at the cost of shipping or becoming a VIP member.
Understanding Clawee's Currency
To play games in Clawee there are different ways to enter. Here are a few things you need to understand to play Clawee games.
Coins
Coins are Clawee's virtual currency. You need coins to play the games or claim your prizes.
You can earn coins by:

Daily logins
Watching videos
Joining events
Spending real money to buy them

The price of coins varies depending on the amount you purchase. For example, you can buy 100 coins for $1.99, or 10,000 coins for $99.99.
Keys
Keys are a new feature that allows VIP members to move forward in the game for free.
You can get keys by:

Logging in every 4 hours
Watching videos
Winning special promotions
Purchasing them in the store

Keys are free, but items won with keys need a shipping fee for all members.
For a few items won by Keys, there is an option to exchange them for coins.
VIP Membership
VIP status is a subscription that gives you access to perks like free shipping, daily free rounds, golden rounds, extra tickets, more coins, more keys, and more prizes.
You can opt for a monthly plan for $9.99 or a yearly plan for $59.99.
Shipping
Shipping is what you pay to get your prizes delivered to you.
VIP members get free shipping, but for non-VIP members, it costs coins. The amount depends on the prize's size and weight, usually ranging from 500 to 2,000 coins per prize.
However, the prizes won with free keys need a shipping fee, even for VIP members.
Pros and Cons of Clawee Game
Like any other online rewards app, Clawee has advantages and disadvantages.
Pros of Clawee:
The app is fun and addictive, offering a variety of claw machines and prizes.
It gives a real gaming experience with the chance to play on actual claw machines.
The app is generous for VIP members, providing free coins, keys, rounds, tickets, and rewards.
Good and responsive customer service.
You get the excitement of playing on real claw machines from the comfort of your home.
Offers a wide range of prizes to match your taste, such as plushies, gadgets, jewelry, accessories, etc.
It fosters a community of claw machine lovers for interaction and engagement.
Cons of Clawee:
The app can be expensive due to the need for many coins and keys.
No real money rewards; instead, you get to win toys, keychains, etc.
There might be reliability issues with glitches, crashes, lags, or errors.
The claw machines might seem unfair and of poor quality or control.
Prizes may not always feel worth it or may take too long to arrive.
You may face technical issues that can prevent you from playing or claiming your prizes.
It could be challenging to win or get the prizes you really want.
Over time, some players might lose interest in the app.
While Clawee offers an engaging and rewarding experience, it also has some drawbacks that could affect your overall enjoyment of the game.
Is Clawee App legit?
In my experience, Clawee is a legit game. You play, you win, you get your gifts. All good so far. But here's the catch, it's not that straightforward.
You need coins to play, and the coins? You buy them. New players do get free coins when they start off, which is great. You can play free games till you win your first prize. I was able to win a key ring on my first attempt, which looked pretty easy.
Though I didn't get it shipped as that needs you to pay money (more than I can buy it on Amazon).
But once you get your first win, you need to start paying.
Then comes the hard part. Users say the games get tougher. The ones you pay for, especially those with attractive prizes, they seem rigged. Some games even need multiple wins to get the prize. It can get frustrating.
And the expenses don't stop at games. Want your gift shipped? That costs money unless you're a VIP member. But even that VIP membership isn't free.
Shipping can be a long wait; it takes months. And that's if you're lucky. Some folks complain about not receiving their gifts at all, even after months.
Dealing with customer service is a mixed bag. Some users say they get quick responses, while others claim they're left hanging with their emails ignored.
The quality of the prizes? Well, it's a hit or miss. Most are China-made knock-offs shipped directly from AliExpress. Some might be decent; others might look like they were put together in a hurry.
One way to go about this game without spending too much money is by playing for coins, where you get more coins and can use those coins for using other machines.
The game does offer some nostalgic fun. But don't get your hopes up about winning big. You'll most likely get a pencil box or a cheap Funko Pop. And you might not even receive it after spending at least $10.
If you're playing for the prizes, you're better off buying them from Amazon. It's cheaper.
Playing for fun and don't mind spending money? Go ahead, have a blast.
Looking to get free stuff or money? There are better options. Think paid games, survey sites, or product review sites.
But if you want real value for your time, I'd suggest gig economy apps. Quick cash, no frills. Enjoy your hustle!
Other Reviews of Clawee Game
Clawee is a popular app with millions of downloads on both iOS and Android. It has a rating of 4.3 stars from over 218K reviews on the Google Play Store and 4.7 stars from over 660K reviews on the App Store.
However, it has a poor rating of 1.9 on Trustpilot.
"I think this game is great. All of you guys are complaining because the shipping is taking to long but it take 8 weeks and some people are complaining that the prizes are smaller then they appear at least you get something" – Chad Morey, US
Some people have received dozens of toys from Clawee, though they admit to spending a good amount of money.
"I have always loved claw machines, and this app is brill. When i first started playing i paid a couple of £ for unlimited postage (think around £2-3) and from then on anything i win gets posted for free. I have won a total of 16 soft toys. 3 of which i exchanged for more coins, 13 i asked to be shipped and i have received all of them." – Antonia, GB
"Clawee is an amazing app. I have won 5 things in the last month and they have all come within the 8 week timeline, like clawee says."- Daniel Zakarlyuka, US
"Expensive SCAM! costs too much money the cheap prizes are way over priced! & the claws are made not to grab anything! You can play without paying anything just collect free coins everyday long & tedious but if you like this type of game my advice is to stick to free coins" – Melly Evans, GB
"Over charged and sent wrong prize. After winning a prize I had to pay for postage, which is fare, but My card was charged 4 times, and after I asked for a refund they said they couldn't as payments go through a seperate conpany. Then when it arrived it was the wrong prize. I won a cute penguin toy but got a very cheap tiny banana. 👎 Do not waste your money." – Lewis Pink, GB
"Don't waste money on this. Fixed! Don't play!!!! Waste of money! Horrible customer service! They fix their machines and have tech delays with claw movements. You have a better chance at arcade which is saying something" – Robert Linda, US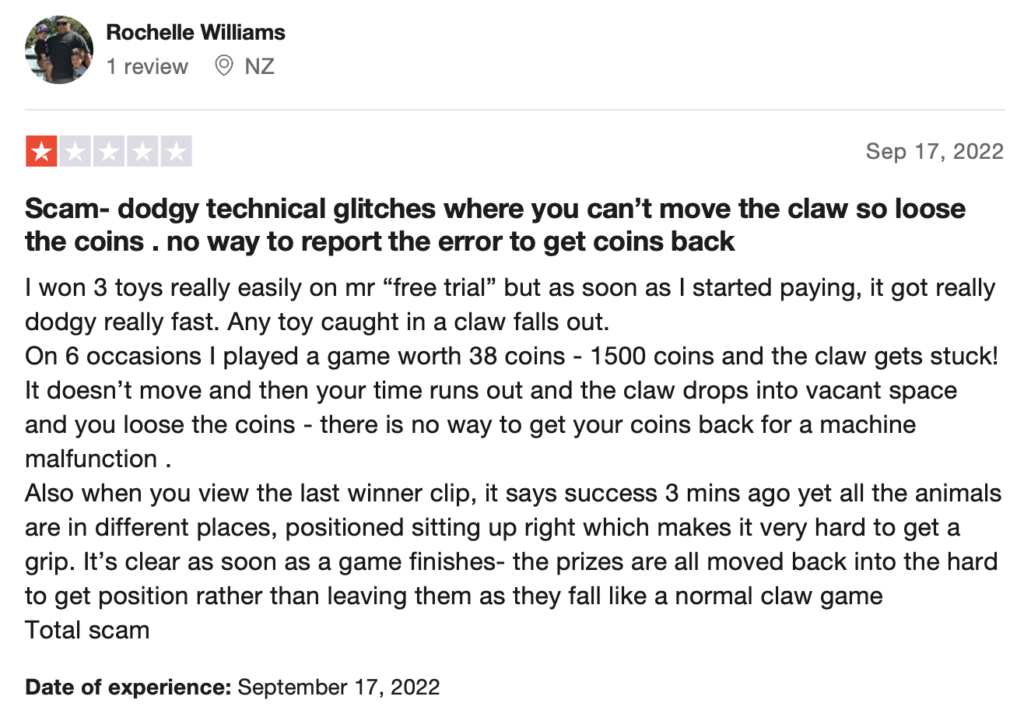 Over all most people have frustrated experience with the app with all the glitches and delays in shipments.
However, a few people claim to have got all their toys with minimal spending. So, it all depends on how patient you are using the machines and how strategically you plan your gameplay without spending too much from your wallet.
Other Apps Like Clawee
Clawee is a famous app where you play real claw machine games and win actual prizes that are sent to your home. But what if you feel like changing things up or trying more? Many apps similar to Clawee offer the same or even better things to enjoy. Below are some top apps like Clawee that you might want to try.
Toreba
Toreba is a very popular app like Clawee, with over 1 million downloads on Google Play. It lets you try hundreds of claw machines from Japan, with new prizes added daily. You can win anime figures, plush toys, cool gadgets, and more. Toreba also includes free shipping around the world for your prizes, and you can watch live streams of other players to learn tips and tricks.
Claw Toys
Claw Toys is an app similar to Clawee, letting you try your luck on real claw machines and win tangible prizes. It has a lot of different machines like candy machines, toy machines, jewelry machines, and more. You can win cute and trendy items like squishies, keychains, necklaces, earrings, and more. Claw Toys also offers free shipping for your prizes and a chat function where you can share your wins with others.
Claw.Games
Claw.Games is another app like Clawee that offers real claw machine games and real prizes. It has a wide variety of machines, including classic claw machines, UFO catchers, magnet machines, golf machines, shooter machines, and more. You can win awesome prizes like gaming consoles, headphones, cameras, drones, watches, and more. Plus, Claw.Games has a VIP membership that offers free coins, discounts, and exclusive access to top-level machines.
Is Clawee App Worth Your Time?
In conclusion, while Clawee can provide some nostalgic amusement, it's not straightforward to get impressive prizes.
With the requirement of buying coins after initial free games, the difficulty increase in paid games, and the cost of shipping prizes, expenses add up.
While VIP membership eliminates shipping costs, it comes with its own price tag. It's also a mixed bag when it comes to prize quality, and there's a significant waiting period for prize delivery.
If you're playing for amusement and don't mind the expense, enjoy the game!
However, if you're looking for valuable prizes, you're likely better off buying items directly from a site like Amazon.
Exploring other paid games or survey sites may be more rewarding for those after free rewards.
Related reading:
FAQs
Are Clawee prize toys real or fake?
Clawee prizes are real in the sense that you will get your prize. When you win a prize on Clawee, you can claim it, and it will be shipped to your home. However, many users claim them to be duplicate china made copies, and quality depends on your luck. Also, you need to use coins to claim your prize, and shipping fees may apply depending on where you live.
Is Clawee a real game?
Yes, Clawee is a real game. When you play Clawee, you're controlling an actual claw machine via live video. You can see the machine working and interact with it using buttons on your screen.
Is Clawee safe?
Yes, Clawee is safe. It uses encryption to protect your information and transactions. Clawee follows data privacy and security rules according to Google Play's policies.
How does Clawee compare to traditional claw games?
Clawee differs from traditional claw games in several ways. Here are some benefits of playing Clawee:
You can play anytime, anywhere from your phone or tablet.
No need to wait in line or handle crowds.
You have access to hundreds of different machines and prizes.
You can watch other players' live streams and learn from them.
Chat with other players and share your wins.
You can earn free coins and bonuses by logging in daily or completing tasks.
Does Clawee offer free shipping?
Clawee's shipping isn't free for everyone. Only VIP members get free shipping for their prizes. Non-VIP members have to pay shipping fees depending on where they live and the size of their prize.
Plus, items won with keys are not eligible for free shipping, even for VIP members.
Is the Clawee game app free?
The Clawee game app isn't free. You must use coins to play on the machines and claim prizes. You can get free coins by logging in daily and watching videos. Also, you can win coins by playing coin machines, but that also requires you to invest money.
What's the cost to play Clawee?
The cost to play Clawee depends on the machine and the prize. Each machine has a different coin value ranging from 10 to 100 coins per play. Each prize also has a different coin value ranging from 100 to 10,000 coins to claim.
You can also play games with keys earned in the game, but then you need to pay the shipping for those items.
Clawee Review
Earning Potential (Toys)

Ease of Use

Playing Opportunities

Ease of Getting Prizes

User Reviews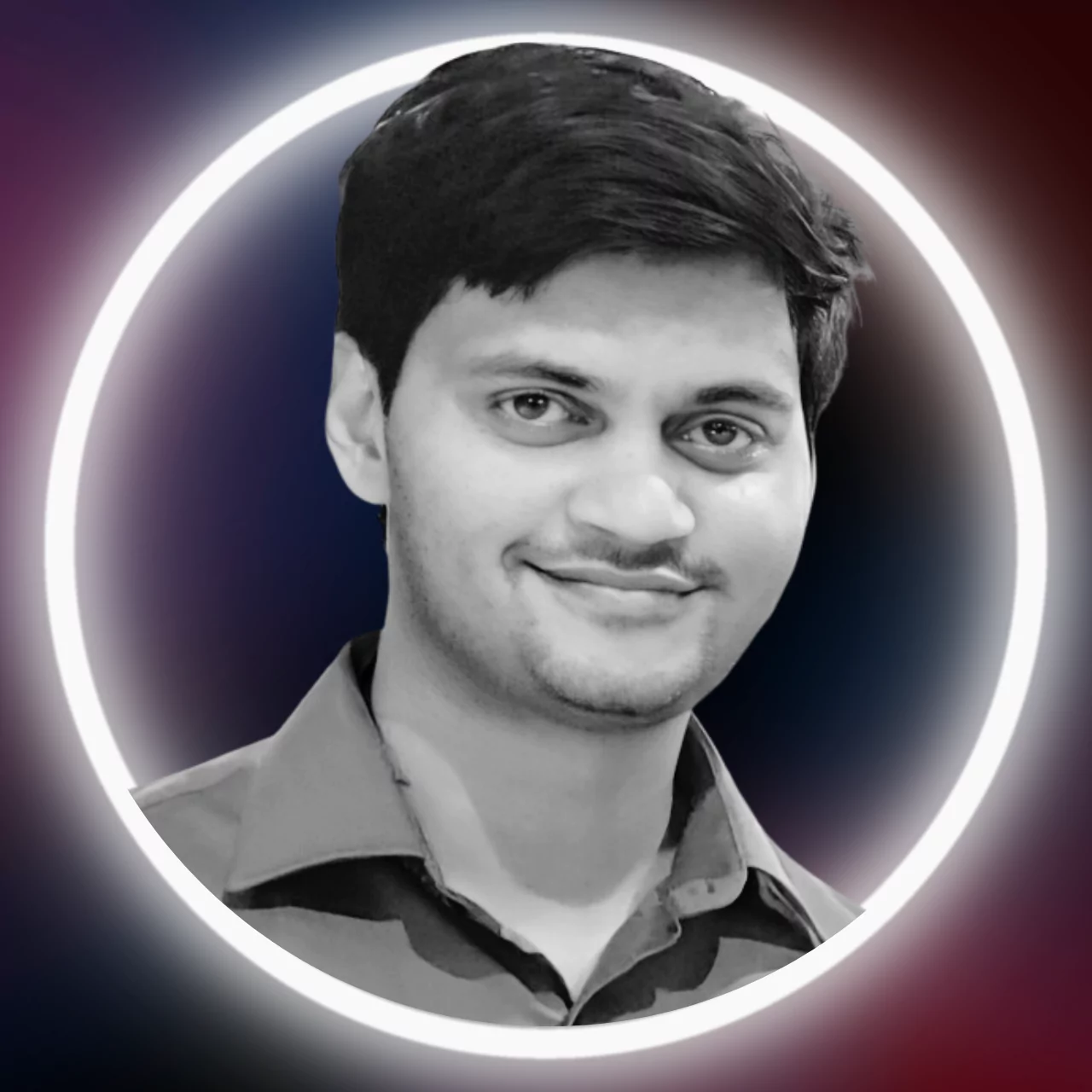 Sumeet is a Certified Financial Education Instructor℠ (CFEI®) and founder of MoneyFromSideHustle. He is an experienced side hustler who replaced his full-time income with side hustles. His work has been quoted on major finance websites like CNBC, Yahoo! Finance, GOBankingRates, CEOBlogNation, SideHustleNation, and more. He has helped thousands of people find side hustles and is here to help you find your extra source of income. More about him.