This post may contain affiliate links from which I may earn a commission without any cost to you. Read our policy for details.
Are you trying to figure out how to make $800 in a day or how to make $800 a week? You're not alone! Many folks are exploring the gig economy and side hustles to supplement their regular income.
The gig economy consists of temporary, short-term jobs, often found through online platforms. Side hustles are ways to earn some cash beyond your usual job.
Statistics show that the gig economy is growing three times quicker than the total US workforce. Over half of the American workforce will likely be part of the gig economy by 2027. This trend is especially popular among those aged 18-34. The worldwide gig economy generates a hefty $204 billion.
But how do you make a substantial amount like $800 fast? Whether you need to settle a debt, save for a holiday, or just take care of your bills, you can find ways to earn money quickly without taking on a full-time job.
In this article, we'll show you 27 ways to make 800 dollars fast, grouped into online and offline jobs. These jobs require minimal skills or experience, and most of them are free to begin with. Choose what fits your schedule, interests, and goals.
Let's get started on how to get $800 fast with these easy ways.
Short-term tricks can give quick cash. For lasting side income, find a hustle that matches your skills and lifestyle. Invest time and effort. Use my guide, created from extensive research, to help you navigate this process.
Online Ways to Make $800 Quickly
1. Freelancing
Freelancing is selling your services to clients on a project-by-project basis. You're not tied to a company but work independently. You can offer any service delivered online like writing, proofreading, social madia management, graphic design, web development, marketing, and more.
Freelancing offers many opportunities for those who wish to work remotely and have more control over their work-life balance. It's a growing industry expected to rise by about 14% in the next six years.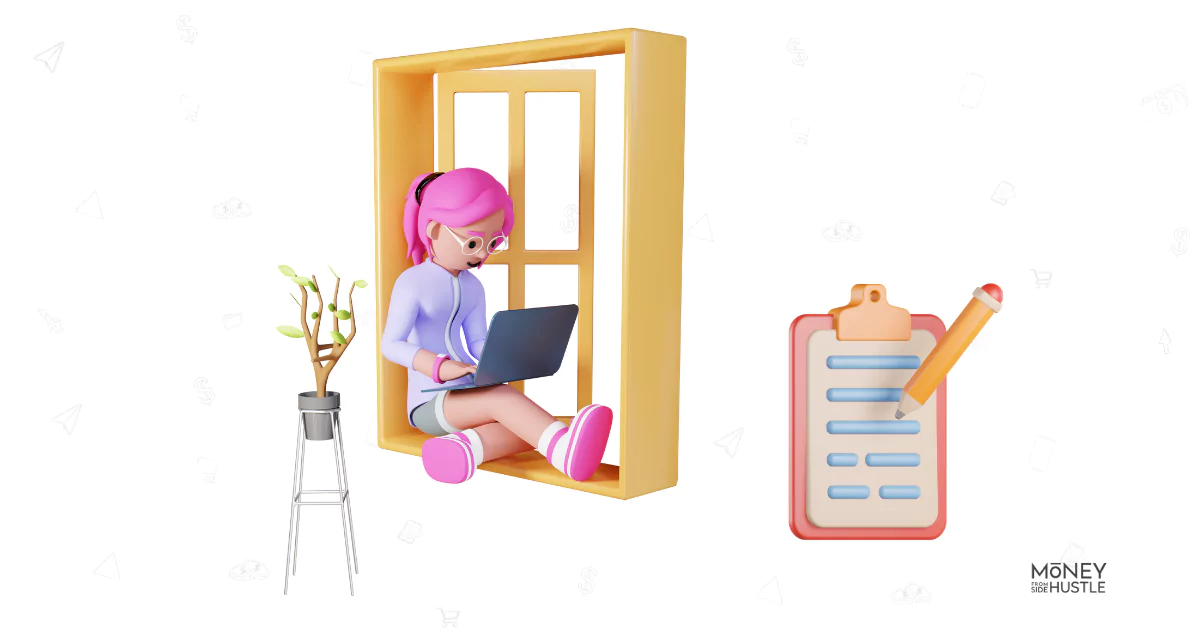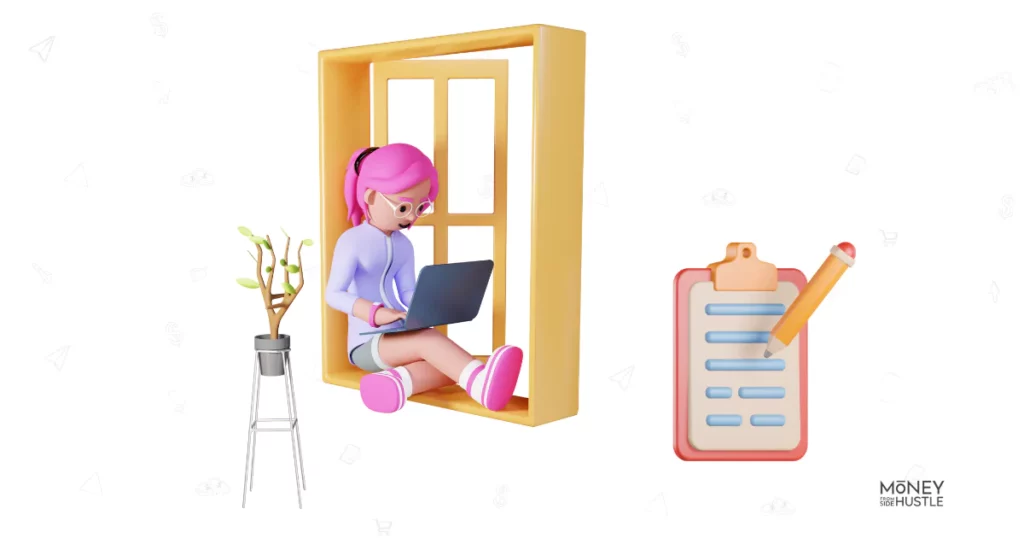 There are approximately 1.2 billion freelancers globally, which is over 34% of the global workforce.
Steps to Begin Freelancing
To start freelancing, you need skills that clients are willing to pay for and the necessary equipment like a reliable computer and internet connection.
Here's how to begin:
Create a portfolio showcasing your work, previous work examples, case studies, or client testimonials.
Engage in online communities and forums where freelancers can meet potential clients. Use social media platforms like LinkedIn, Twitter, and Facebook to network and display your work.
Join freelance platforms like Upwork, Fiverr, Freelancer.com, etc. You can create a profile, search for available jobs, and apply for those that match your skills and interests.
Reach out directly to clients who might need your services. Tools like Google Alerts, Hunter.io, or LinkedIn Sales Navigator can help you find prospects in your niche.
Potential Earnings and Making $800 Fast
Your earnings as a freelancer depend on factors like your skill level, experience, demand, location, and client budget. On average, freelancers globally make $21 per hour. However, rates vary. For example, web developers can charge up to $61 per hour, while writers can charge up to $31 per hour.
To make $800, based on the average rate of $21, you would need about 38 hours of work. This is an estimate and could change depending on your actual rate and workload. If you're looking at making $800 a week or need $800 fast, consider the following:
Improve your skills and portfolio.
Increase your rates as you gain more experience and credibility.
Diversify your income by offering different services or products.
Look for long-term or recurring clients who can provide steady work.
Request referrals and testimonials from satisfied clients.
---
2. Online Tutoring
Online tutoring means teaching students through the internet. Tools like Zoom or Skype let you have live teaching sessions. Websites like Tutor.com or Magicears link you with students who need help in different subjects.
Sharing your knowledge and making money from home is a plus of online tutoring. Both teachers and learners enjoy the benefits:
Convenience: No need for a daily commute or dealing with bad weather. Tutor at any time from any place that suits you and your students.
Flexibility: Teach whatever, however and whenever you want. You can easily adjust your teaching methods as per your students' requirements.
Variety: Enjoy interacting with students of diverse backgrounds and cultures. This gives you the opportunity to learn new things and broaden your mind.
Satisfaction: Help students reach their academic goals, boost their confidence and skills. This can bring a positive change in their lives.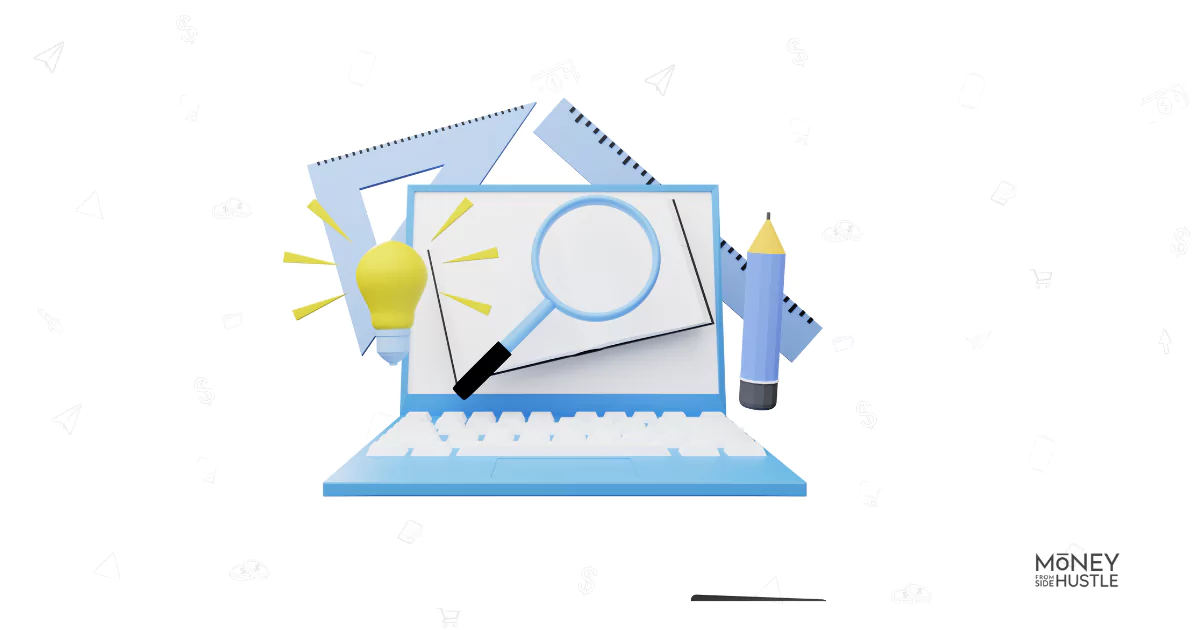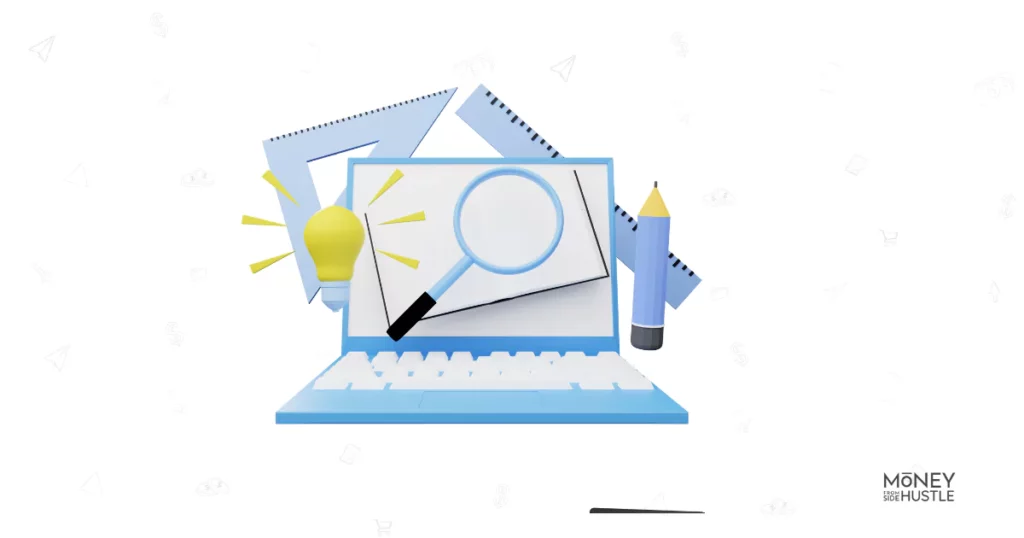 How to Make $800 Fast Through Online Tutoring
For a beginner, you need to prove your expertise in a particular subject. Have a stable internet connection, a webcam, a microphone, and a quiet space.
Follow these steps:
Select your teaching subject and level: Go for something you are passionate and well-versed about, something that students demand a lot.
Join online tutoring platforms: Websites like Tutor.com or Chegg Tutors are places where students find and book tutors. Here, you can set your availability, rates, and preferences.
Advertise your services: Use social media, blogs, forums, or websites related to your subject. You can also make your own website or blog to show your qualifications, testimonials, and sample work.
Prepare your resources: Have a clear plan for each session. Use relevant materials such as slides, worksheets, quizzes, videos, etc., to enhance students' learning experience.
Potential Earnings: How to Make 800 Dollars Fast?
The money you can earn varies on your subject, level, experience, location, and the platform you're using. On English teaching platforms like Magicears, you can make $23 per hour meaning it will take 35 hours to get there.
---
3. Making Content That Pays
In simple terms, making content means you create and share stuff like blogs, videos, or podcasts, designed for a specific group of people. The goal here is to create content that's engaging, retains your audience, and boosts your brand's presence.
Your First Steps in Content Creation
You need to know what you want to achieve, who you're talking to, and the strategy to pull it off. This strategy should detail what type of content you will create, how often it goes out, where to share it, and how to track its success.
Here are some tools and platforms to help you start:
YouTube: Great for sharing and monetizing videos. You can also offer memberships and sell products.
Medium: A platform for writing and sharing articles. You can also earn from your writing.
Anchor: Perfect for recording, editing, and sharing your podcasts. Plus, you can earn from sponsorships and donations.
Canva: A design tool for creating stunning visuals for your content.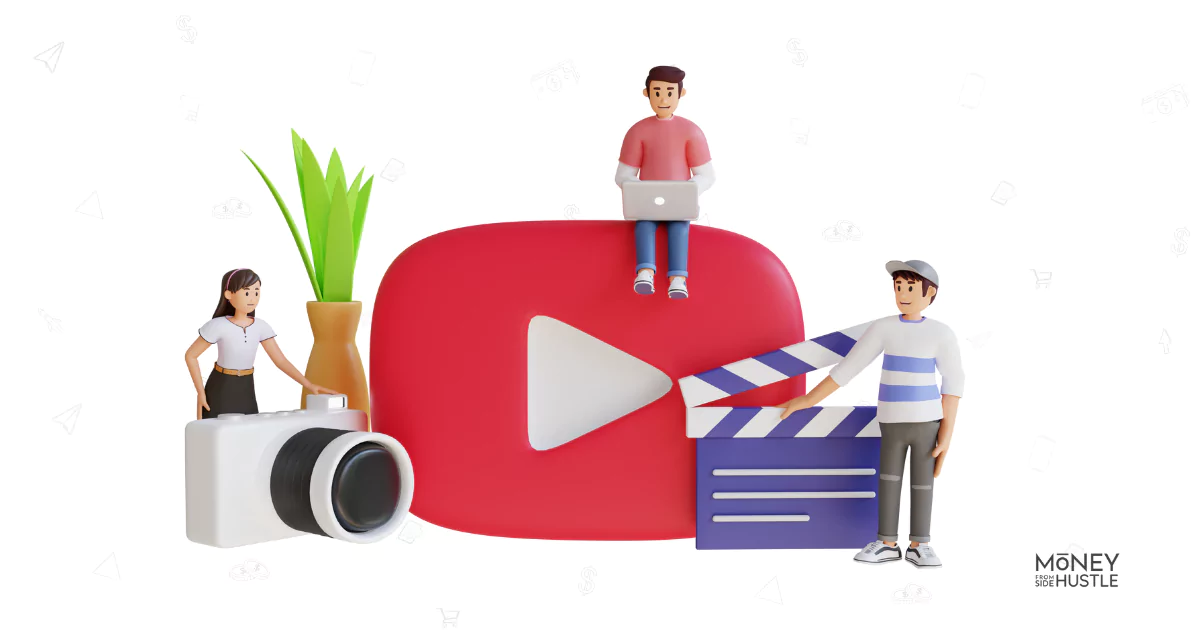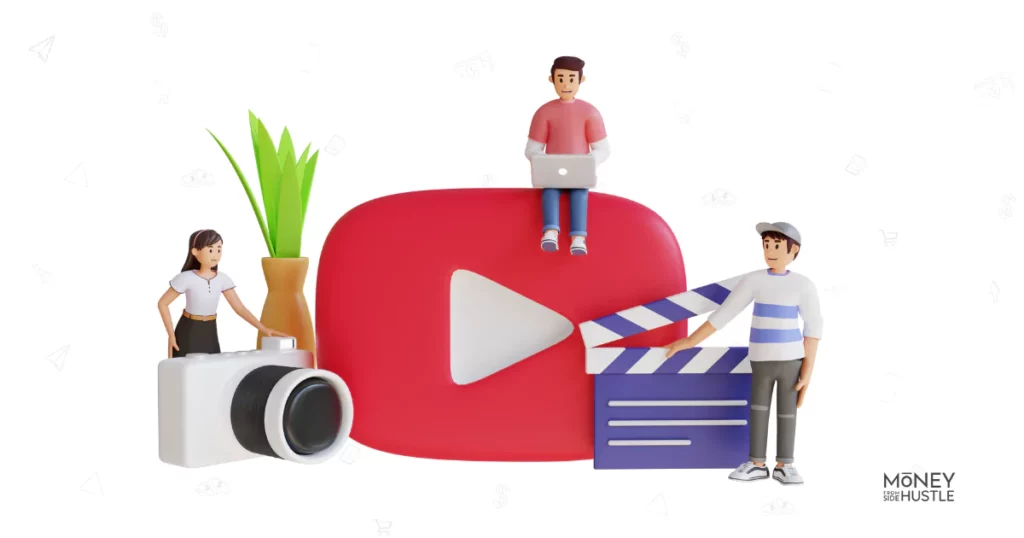 The Potential to Make $800 Fast
The money you make from creating content depends on a lot of things like:
Your audience size and how engaged they are
The quality and relevance of your content
How competitive your topic is
How you plan to monetize your content
Ways to earn from content creation include:
Ads: You earn based on how many views or clicks your ads get. For example, YouTube pays around $0.01-$0.03 per ad view.
Sponsorships: You work with brands who want to advertise their products or services to your audience. A podcast host can charge around $18-$25 per 1000 listeners for a sponsored segment.
Affiliate marketing: You get a commission for every sale or action your audience takes based on your recommendation. For instance, Amazon Affiliate pays 1%-10% commission for every purchase made through your link.
---
4. Making Money with Affiliate Marketing
Affiliate marketing means you promote other people's products or services, and earn a commission for every sale or action your audience takes. This can be a great way to earn money from your content.
Here are some steps to start affiliate marketing:
Choose a niche: This is a specific topic you want to focus on. Having a niche can help you attract a targeted audience and find relevant products or services to promote.
Find affiliate programs: These platforms connect you with merchants that offer products or services related to your niche. For instance, Amazon Affiliate offers millions of products across various categories. Joining these programs can help you get unique referral links or codes.
Create content: You need to make engaging content that highlights the benefits of the products or services you're promoting. You can use different formats like blog posts, videos, podcasts, and more. Make sure to include your referral links or codes in your content.
Drive traffic: You need to attract and retain your audience by using strategies like SEO, social media, email marketing, etc. Also, make sure your content encourages conversions through clear calls to action, testimonials, reviews, etc.
Track and optimize: Use tools like Google Analytics to monitor and analyze your affiliate marketing performance. Keep testing and improving your content and strategies based on your results and feedback.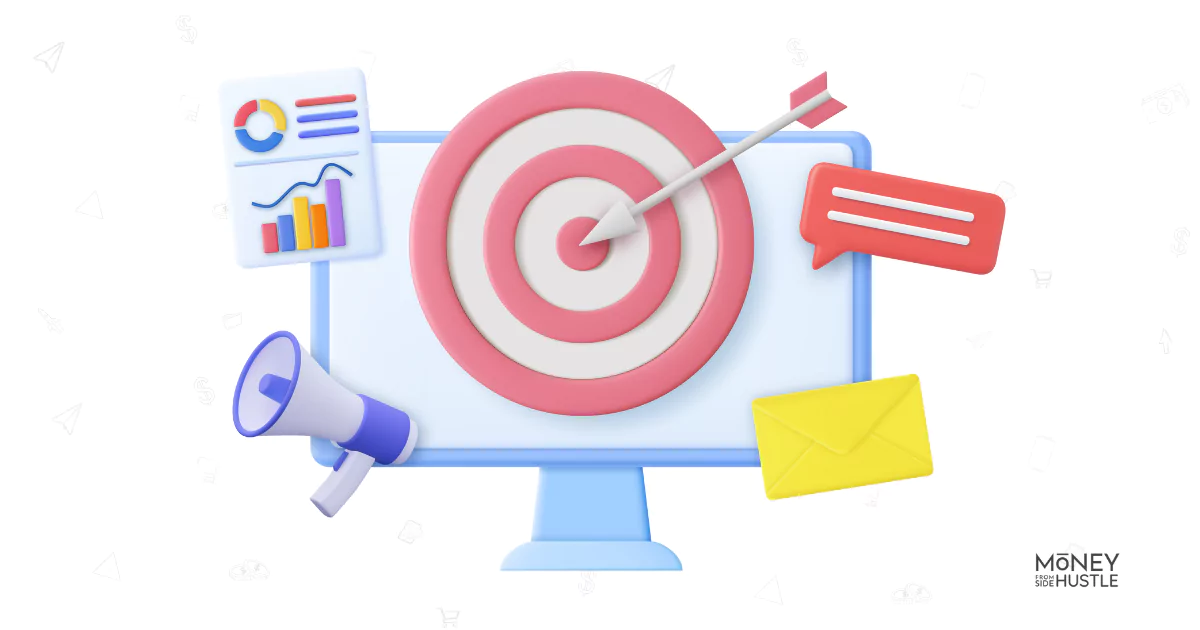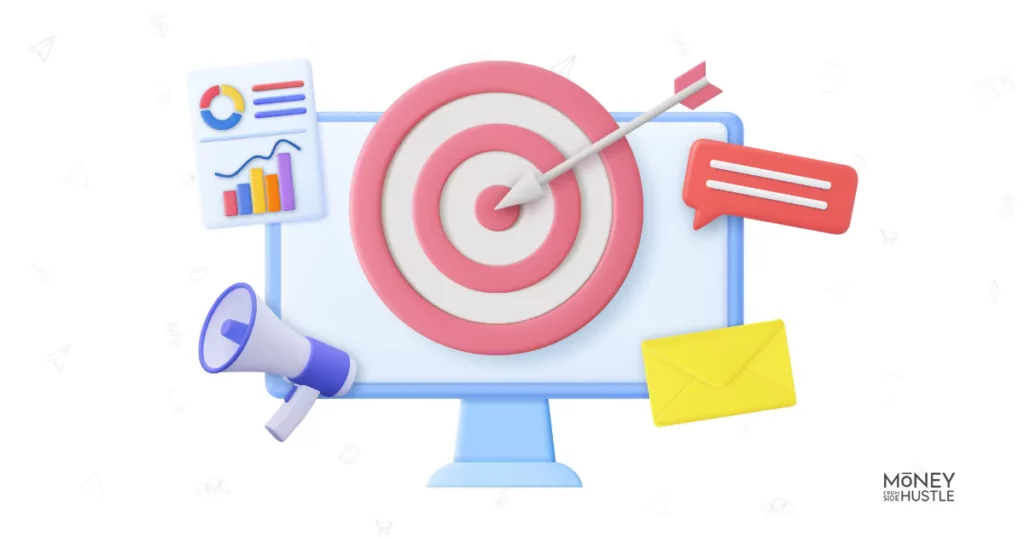 Here are some ways to earn money from affiliate marketing:
Pay per sale: You get a percentage of the sale price for every purchase that your audience makes through your link or code. Amazon Affiliate, for example, pays 1%-10% commission for every sale.
Pay per lead: You get a fixed amount for every action your audience takes through your link or code. For example, Shopify pays $58 for every merchant that signs up for a 14-day free trial through your link.
Pay per click: You get a small amount for every click that your audience makes on your link or code. Google Adsense, for example, pays $0.10-$0.50 per click for ads.
How long to make $800
The time to make $800 from affiliate marketing can vary. But here are some estimates on how to make 800 a week:
Amazon Affiliate: If you have 10,000 visitors per month and a 2% conversion rate with an average order value of $50 and a 5% commission rate, you would make $500 per month from affiliate marketing.
Shopify: If you have 1000 visitors per month and a 1% conversion rate with a $58 payout per lead, you would make $580 per month from affiliate marketing.
Google Adsense: If you have 1000 visitors per day and a 2% click-through rate with an average CPC of $0.25, you would make $150 per month from affiliate marketing.
By combining these methods, you might hit that goal of making 800 a week, and remember, you'll need a bit of patience and consistency to make this work!
---
5. Making Money with Stock Photos
Stock photos are pictures you sell to people who need them for different purposes, like website design or ads. They are often cheaper and quicker to use than arranging a photoshoot.
Stock photos are big business, worth billions of dollars. The increase in online education and e-commerce platforms has boosted the demand for them.
Getting started with stock photos
How can you make $800 fast or even make $800 a week with stock photos? The first step is to have a camera, computer, and internet. You'll need a knack for taking appealing pictures that fit a wide range of needs.
To sell your photos, you need to join one or more stock photo platforms like Shutterstock, Adobe Stock, iStock, and Getty Images. These platforms differ in their requirements and fees but they connect you to customers who need your photos.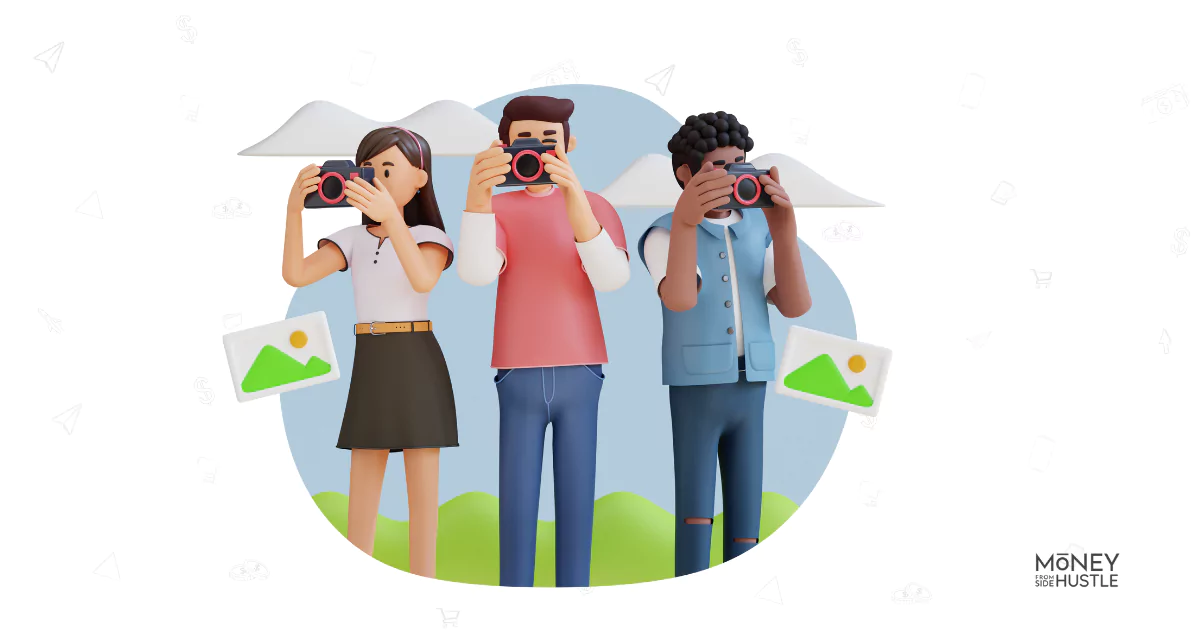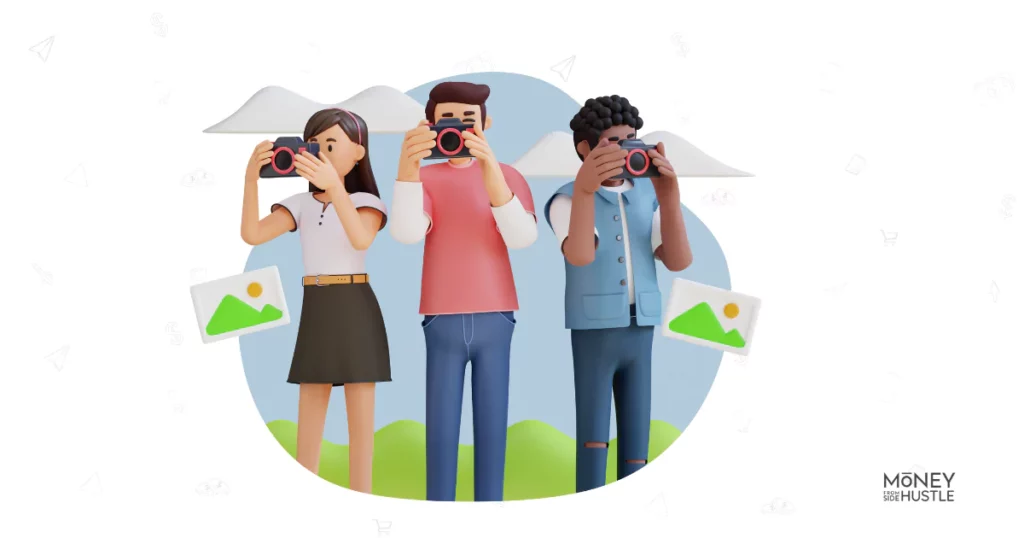 How much money can you make?
The money you can make depends on your photos' quality, quantity, and popularity, the platform you use, and the kind of license you offer. You get paid either when someone downloads your photo or from monthly subscriptions.
For example, with Shutterstock, you can earn between $0.25 and $120 per download. With Adobe Stock, you get between $0.20 and $3.30 per download.
How long to make $800?
Assuming you earn an average of $0.50 per download, you'd need to get 1,600 downloads to make $800. This means you need a large and diverse photo portfolio.
Depending on your skill level, it can take months to reach $800 a month from stock photography.
---
6. Earning Money with Online Surveys and Reviews
Online surveys and reviews are your thoughts about different products or topics. Companies use them to gather information for market research or to improve their products. Focus groups are another way you can get $800 fast.
Benefits of surveys and reviews include flexible schedules, varied topics, and rewards such as cash or gift cards. But beware of scams, low pay, and limited availability.
Getting started with surveys and reviews
To start making money, you need a device, internet, and an email address. You also need to join trusted platforms like:
These platforms have different rules and rewards. Once you've created a profile and verified your email, you can start completing surveys and reviews.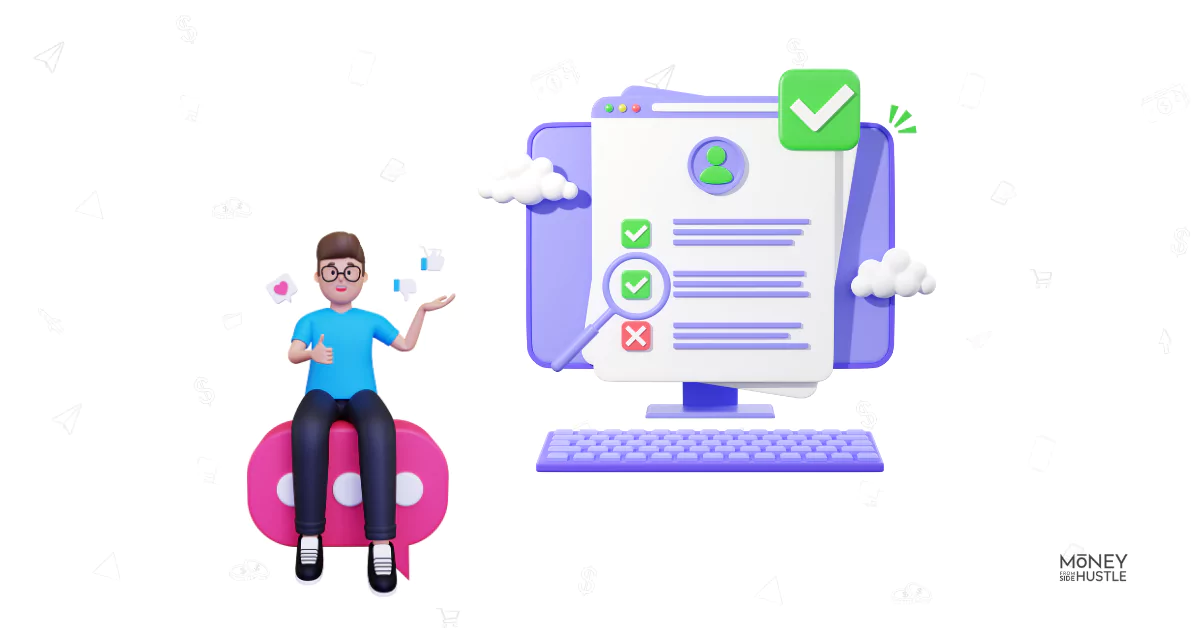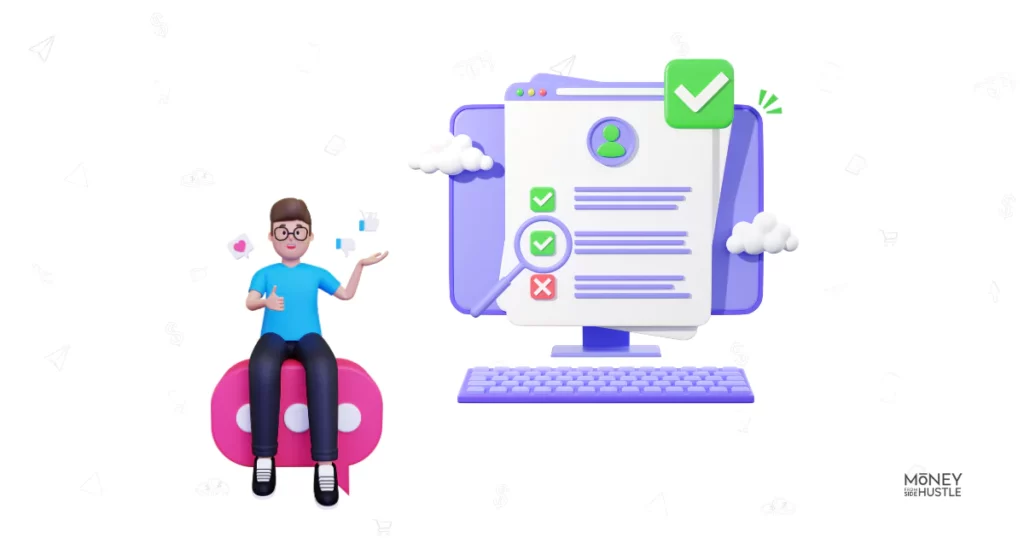 How much money can you make?
How much you earn depends on the platform, the complexity of the surveys, and the value of the rewards. Usually, you can expect to make between $0.50 and $5 per survey.
Some platforms may offer higher payments or other incentives like sweepstakes entries or cashback.
In market research studies or focus groups you can make $100 to $200 in a single study if selected.
How long to make $800?
If you earn an average of $1 per survey or review, you'd need to complete 800 surveys or reviews to make $800. You would need to invest a lot of time in finding and completing surveys and reviews that pay well.
I used to make $50 per month with these survey sites.
Depending on how many surveys are available, it can take between a few months to a year to reach $800 a month from online surveys and reviews.
---
7. Fun with Online Gaming
Online gaming is a fun way for anyone to make money online. Whether you're playing on your smartphone, tablet, laptop, or PC, you can earn cash rewards, gift cards, and other exciting goodies.
If you're wondering how to make $800 in a day or even how to make 800 a week, online gaming might be your ticket. There are a few ways to earn by playing video games:
Playtesting: Test new games, find bugs, and give your feedback. You could be paid for improving the gaming experience.
Streaming: Show your gameplay live on platforms like Twitch or YouTube, where you can make money from ads, donations, subscriptions, and sponsorships.
Reviewing: Share your thoughts on games via blogs, websites, or social media, and earn from ads, affiliate links, or sponsored content.
Creating videos: Post game-related videos on YouTube or similar platforms, and make money from ads, sponsorships, or selling merchandise.
Coaching: Help others improve their gameplay. Offer one-on-one sessions or courses and get paid for it.
Developing games: Craft your own games and sell them online. Monetize with ads or in-app purchases.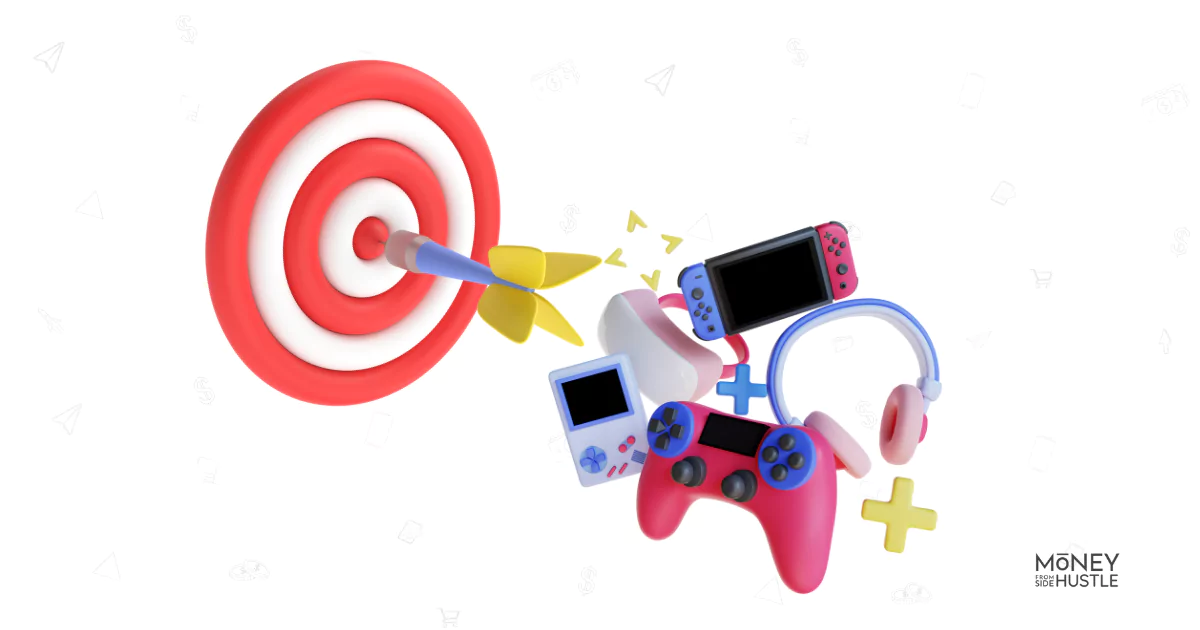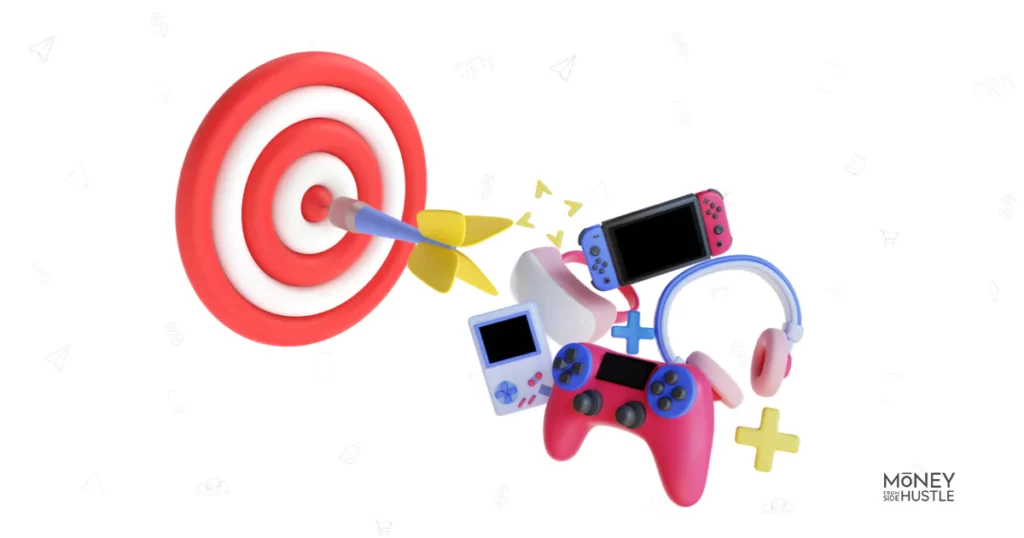 Getting Started with Online Gaming
To start making money fast with online gaming (for those who need 800 dollars fast), you should have a device capable of running games smoothly, a reliable internet connection, and a love for gaming.
You also need to choose a platform that aligns with your skills and preferences.
Some popular options include:
InboxDollars: Play games, watch videos, take surveys, and more to earn cash or gift cards.
Mistplay: An app where you get paid to play games on your Android device. Earn points for gift cards or cash via PayPal.
Twitch: Stream your gameplay live, interact with your audience, and earn money from ads, donations, subscriptions, or sponsorships.
YouTube: Upload gaming videos, reach millions of viewers, and make money from ads, sponsorships, merchandise sales, or memberships.
Making Money
The amount of money you can make varies, depending on:
Game popularity
Audience size
Content quality
Monetization type
According to estimates, you can earn from $0.01 to $0.10 per hour playing games on InboxDollars or Mistplay. Twitch or YouTube can earn you anywhere from $3 to $5 per 1000 views from ads.
Plus, you can earn more from donations, subscriptions, sponsorships, or merchandise sales. And if you're really good, game tournaments or competitions can lead to winning big cash prizes.
How to Get 800 Dollars Fast with Online Gaming?
How long it takes to make $800 from online gaming can depend on your skill level, game and platform choice, and how you monetize your gaming.
For example, with InboxDollars I was able to make $40 to $50 every month playing games and taking surveys. And int will take you months to reach the goal of $800.
However, streaming games on Twitch for the same amount of time with an average of 1000 viewers per stream can earn you about $12 per day from ads alone. If 10% of your viewers subscribe to your channel at $5 per month, you can make another $200 per month, reaching $800 in roughly 40 days.
These are just estimates and your actual earnings may vary.
---
Offline Ways to Make $800 Fast
8. Yard Sales (A way to make $800 in a day)
Ever thought of having a yard sale? It's just a fun and casual way to sell stuff you don't want anymore like shoe, cloths, furniture, old bikes, books, Pokemon cards, etc., and make some quick money.
Besides, it's a good excuse to clean up your house, meet your neighbors, and feel good about not wasting things.
Steps to Organize a Yard Sale
Here's a simple guide on how to get 800 dollars fast with a yard sale:
Pick a good day and time – Weekends are usually best.
Know the rules – Check your local laws about yard sales.
Choose what to sell – You can sell anything from old clothes to furniture.
Price your items – Be fair and ready to haggle. You could also offer discounts for buying in bulk.
Advertise – Use websites like Craigslist, Facebook Marketplace, or Yard Sale Treasure Map. You can also make signs or flyers to put up in your neighborhood.
Set up a good display – Make sure everything is easy to see and reach.
Be prepared – Have change and bags ready. You could also take digital payments like Venmo or PayPal.
Be friendly – Make sure to thank your buyers!
Potential Earnings and How to Make $800 Fast
You might be thinking, "I need 800 dollars fast, will a yard sale help?" Well, it depends on what you're selling and how much you sell it for.
If you can sell around 20 items at an average price of 40 dollars, you're making 800 dollars fast!
---
9. Handyman Services (A way to make 800 a week)
If you're good at fixing things, starting a handyman service might be the way to go. You can offer various services like plumbing, electrical work, painting, and even furniture assembly.
Plus, there's a lot of demand for handyman services because they're usually more affordable and convenient than hiring a specialist.
Steps to Start Providing Handyman Services
Here's a guide on how to start making 800 a week as a handyman:
Get the right skills and tools – You'll need to be good at a variety of home improvement tasks.
Get insured – You should have liability insurance just in case.
Make a plan – Outline your services, pricing, and marketing strategies.
Join TaskRabbit – This platform and more like it connects you to clients who need your skills.
Set up your profile – Display your skills, rates, and availability.
Potential Earnings and Making $800 a Week
So, can you really make 800 a week as a handyman? Well, it depends on several things like what kind of services you offer, how long you work, and how much you charge.
But statistics show that the average handyman makes $30-$35 per hour. So, if you're working at the average rate, you could make $800 in just 25 hours of work!
Remember, these are just averages, your earnings can vary based on many factors. But with careful planning and hard work, you might be able to make your financial goals a reality.
---
10. Pet Sitting and Dog Walking
Do you love animals? Making money can be fun if you love hanging out with pets. Let's explore how to make 800 dollars fast with pet sitting and dog walking.
Pet sitting means you look after pets when their owners are away. You feed them, play with them, and even give them their medicine. Dog walking, on the other hand, is taking dogs for regular walks.
How to start:
You can start by joining online platforms like Rover or Wag. You can also ask around your neighborhood, use social media, or place online ads.
How to make $800 a week:
Well, the money varies. According to Thimble, a dog walker can earn from $25,000 to $50,000 a year. A pet sitter can earn around $70,000 per year.
If you charge $20 per walk and $30 per night for pet sitting, you need to walk 40 dogs or sit 27 pets to make $800.
---
Got a car? Driving for rideshare apps like Uber or Lyft is a good way to make 800 dollars fast.
You use your car to drive passengers to their destination. You have the freedom to choose your schedule, route, and whether to take a ride or not.
How to start:
Sign up on platforms like Uber or Lyft. Provide your details, upload necessary documents, and pass their checks.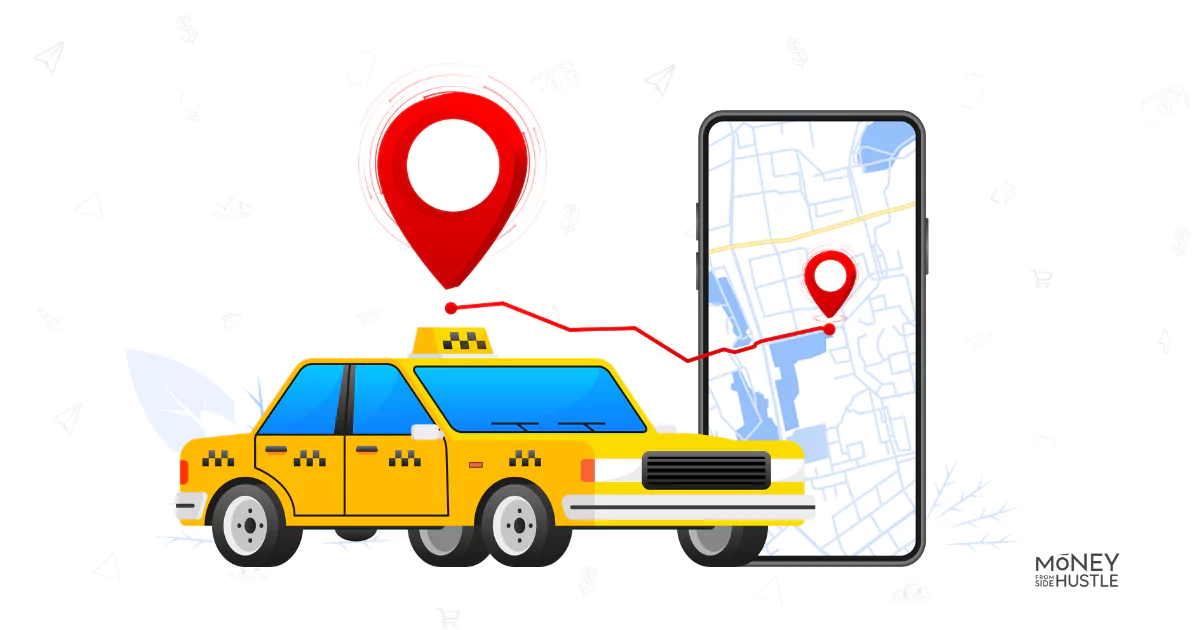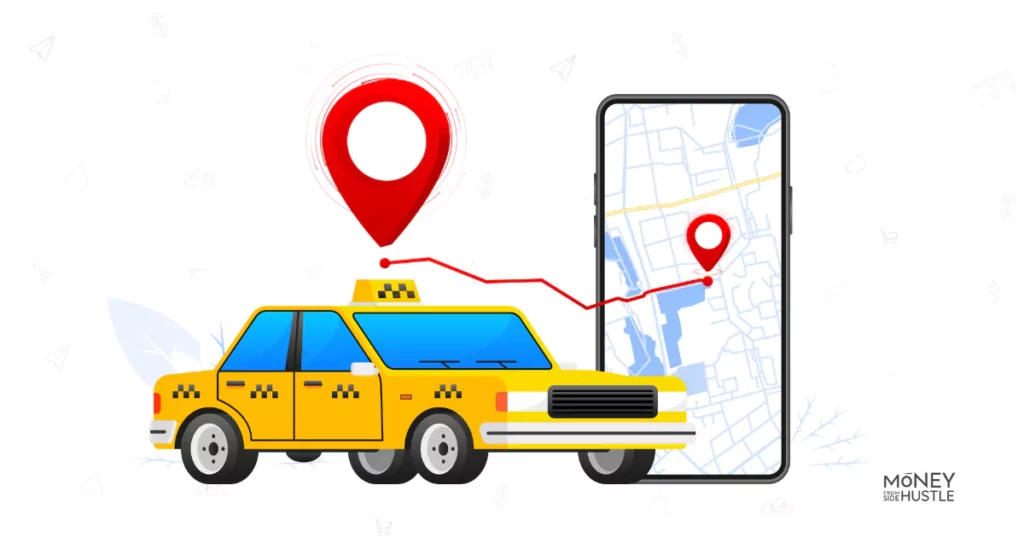 What can you earn and How to make $800 fast?
Your earnings depend on various factors. But on average, Uber drivers earn $24 per hour, and Lyft drivers earn $23 per hour, says Indeed.
If you earn $24 per hour and work for 35 hours, you make $800.
---
12. Local Tutoring
Good at a subject? Passionate about teaching? Tutoring could be your answer if you need 800 dollars fast. You help students improve in their academics or learn something new like music or dancing.
How to start:
Decide what you want to teach and who your students would be. Advertise online, join tutoring agencies, or use social media.
What can you earn?
The money you make depends on many factors. But according to ZipRecruiter, tutors on average make $24.11 per hour. If you charge $25 per hour, you need to work around 32 hours to make $800.
The more effort you put in, the faster you can start making 800 a week.
---
13. Food Delivery
Food delivery is another easy and convenient way to make money. If you're wondering how to make 800 dollars fast, delivering food orders from restaurants or grocery stores to customers could be your answer.
You can work independently for platforms like Postmates or DoorDash.
In this gig economy job, you have the freedom to work at your own pace and set your schedule. You could also earn tips for good service.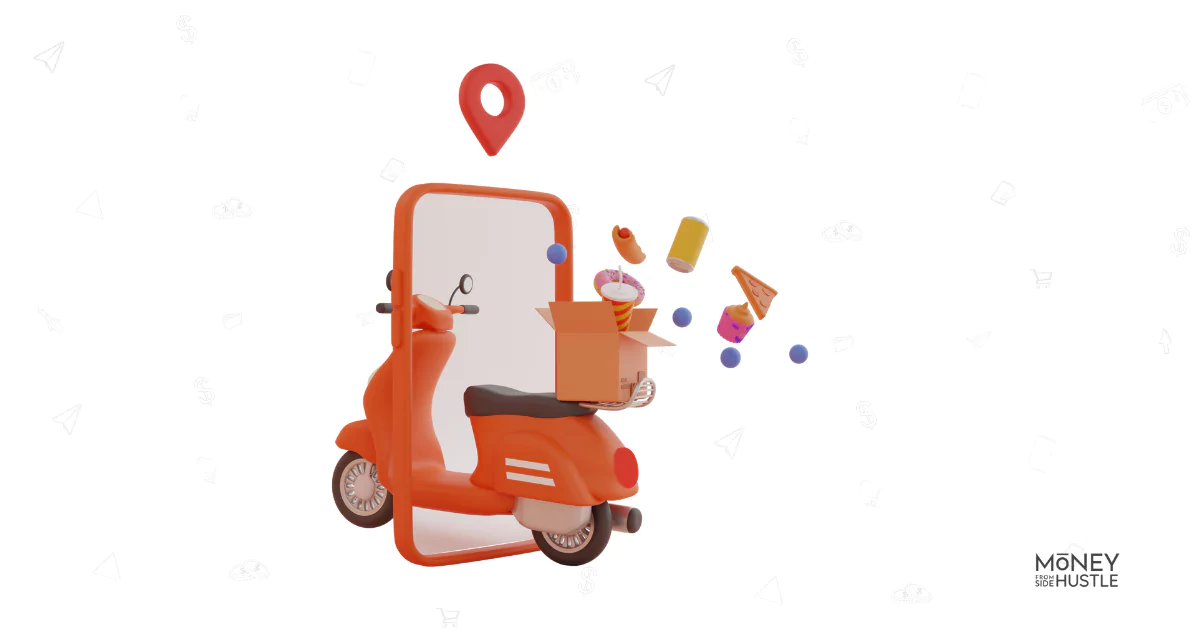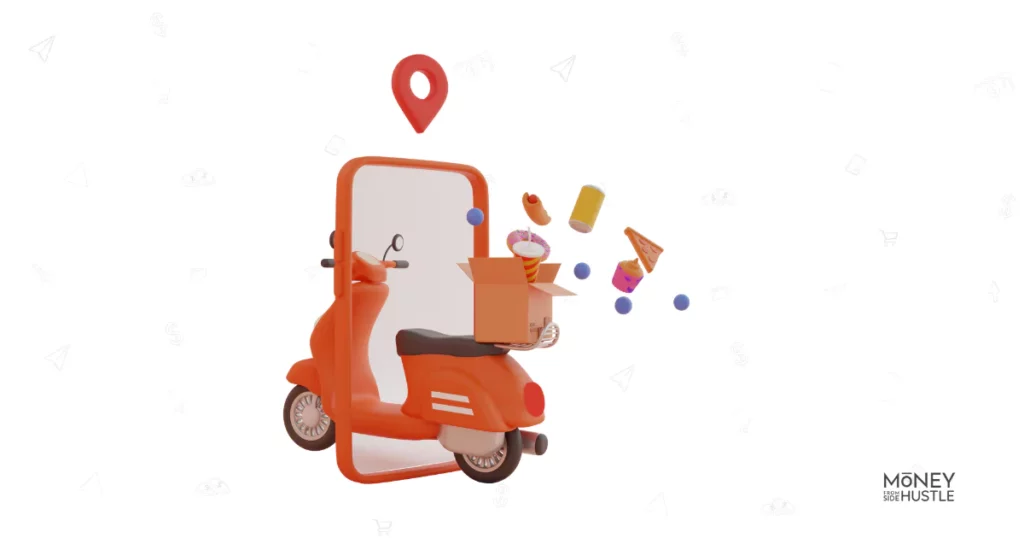 Getting Started with Food Delivery
To start making $800 a week with food delivery, you need a valid driver's license, a vehicle, a smartphone, and a bank account. Registration with food delivery app of choice is needed, followed by a background check and an orientation session.
Once approved, download the app, and start taking orders. You will get notifications for nearby orders, pick them up from the restaurant or store, and deliver them to the customers. Payment is made for each delivery based on distance, time, and demand.
Making Money
Your earnings from food delivery depend on:
Your chosen platform
The number of orders you complete
Delivery location and time
Tips received
Some estimates suggest you can earn anywhere from $15 to $25 per hour on platforms like Uber Eats or DoorDash. The time it takes to make $800 from food delivery depends on your earnings per order, tips, and the number of orders per day.
---
14. Grocery Delivery
Grocery delivery is becoming more common because it saves a lot of time and hassle – plus, post COVID-19, many people got used to staying home and getting their groceries delivered.
So, how do you start making money with this?
You sign up with platforms like Instacart or Shipt that provide this service. They connect you with orders and you pick up orders from the store and deliver them. You can even choose your delivery schedule.
In terms of potential earnings
If you choose to just do the shopping or delivery, you can make $5 per order or if you chose both shopping and delivery you can make $10 per hour. So for 800 bucks, it will Tak you 80 orders and if you make 10 orders a day, you can make that money in 8 days.
---
15. Become a Mobile Notary.
A mobile notary is a person who goes around to different places to sign and verify legal documents like contracts and wills. It's a flexible job where you can work at your client's convenience.
Here's how to get started as a mobile notary
You need to be at least 18, have no criminal record, pass a state exam, and get some stuff like a notary seal and a journal.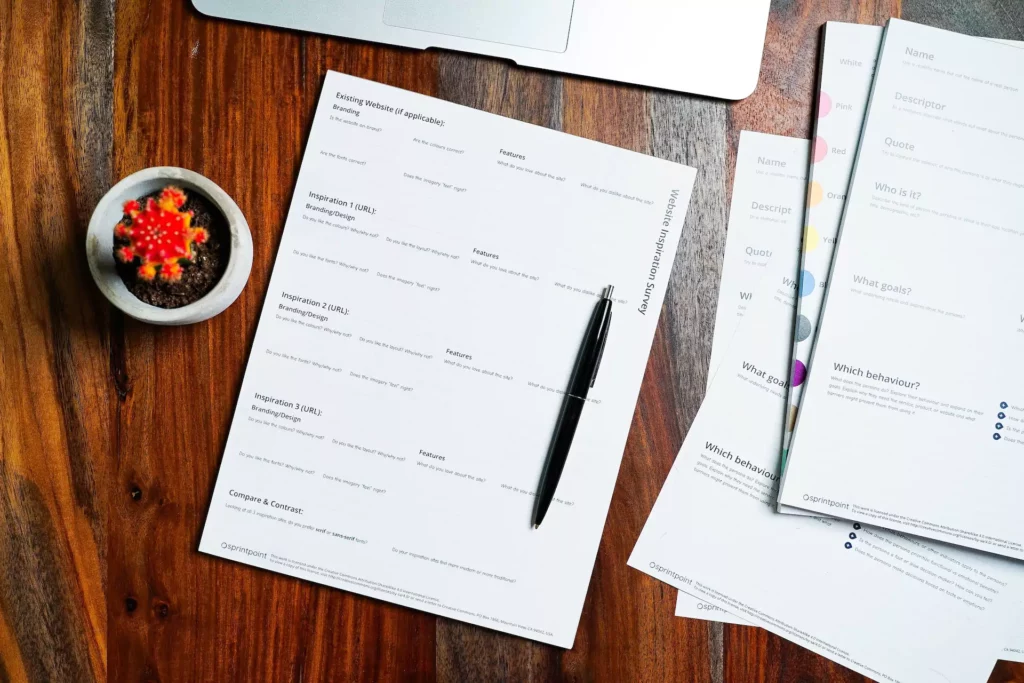 In terms of potential earnings
A mobile notary charges fees per document and for travel. The average document fee is between $5 and $15, and travel fees are about $25 to $75.
Again, if you're thinking, "how to get 800 dollars fast?" or "making 800 a week?" If we assume an average fee of $10 per document and $50 per travel, you'd need to serve around 16 clients to make $800. This means working around 16 hours if we assume each client takes about an hour.
---
16. Donate Plasma for Cash
Looking for ways on how to make $800 fast or how to get $800 dollars fast? Then donating plasma might be for you. Plasma is a part of our blood with essential elements like proteins and antibodies.
These donations help folks suffering from various medical problems, such as cancer, burns, immune disorders, and more.
Donating plasma is a simple and rewarding process. Each session is about a couple of hours long, and it's super safe because centers follow strict health guidelines. You can even do it twice a week with a 48-hour gap between donations.
Here's how to donate:
Be 18 or older and weigh at least 110 pounds
Be healthy and free from infectious diseases
Have a valid ID, proof of address, and proof of social security number
Pass a health screening and physical exam
Have your blood drawn and separated by a special machine
Potential earnings and how long to make $800
The pay varies depending on the plasma donation center and demand and here is the list of highest paying plasma donation center near me. But you can expect to make $20 to $50 each time.
To achieve your making $800 a week or how to make 800 a week goal, you'd need to donate roughly 16 to 40 times, which could take 2-5 months. But most centers run promotions for new donor and they claim new donors can make over $1000 in a month with plasma donation. So, try your luck.
Get Your $800 Now
In the quest for how to make 800 dollars fast or if you need 800 dollars fast, you can see that there are plenty of options. You can sell items online, do online surveys, deliver food, donate plasma, or take up freelancing. There's something for everyone.
The beauty is that you don't require special skills to start making 800 a week. You need motivation, creativity, and persistence.
Don't confine yourself to just one method. Try multiple ways and see which suits you best. Combine different methods to boost your income potential even further.
The key is to match your methods with your skills and preferences. If you enjoy writing, freelance writing and online surveys could be your thing. For people who love driving, consider delivering food or plasma donation. If you're a shopping enthusiast, sell stuff online or get into freelance photography.
Remember, these methods are not only quick but also sustainable. You can repeat them as often as you need an extra cash injection. They can become your side hustle or even your main source of income.
So, how to make $800 in a day or how to make 800 a week? Start exploring these methods today!
More ways to make money: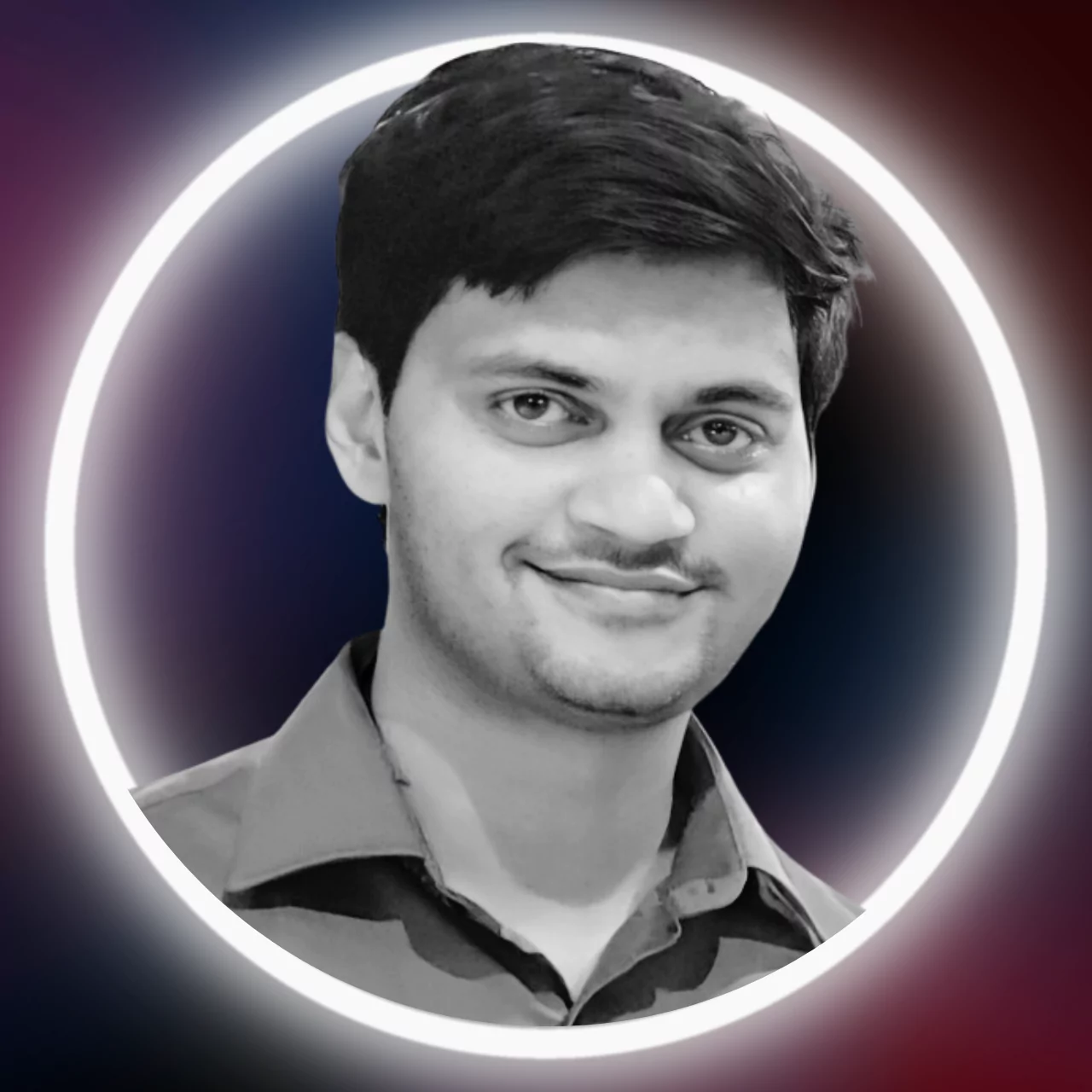 Sumeet is a Certified Financial Education Instructor℠ (CFEI®) and founder of MoneyFromSideHustle. He is an experienced side hustler who replaced his full-time income with side hustles. His work has been quoted on major finance websites like CNBC, Yahoo! Finance, GOBankingRates, CEOBlogNation, SideHustleNation, and more. He has helped thousands of people find side hustles and is here to help you find your extra source of income. More about him.