This post may contain affiliate links from which I may earn a commission without any cost to you. Read our policy for details.
If you need urgent cash, there are many ways to make $700 fast. You might need the money for unexpected bills, or your car broke down, and fixing need $700.
Whatever the reason, there are options for everyone to make extra cash in today's economy. You can use your skills to do specialized hustles like graphic designing to make extra cash, or there are options for anyone to make money.
A few of these ways can get you seven hundred bucks in a day or week, while others may take months. You can combine multiple of these side hustles to reach your goals faster, according to need and comfort.
Some of them can be done online, working from home, while others need you to get out and do some manual work.
So, let's get rolling!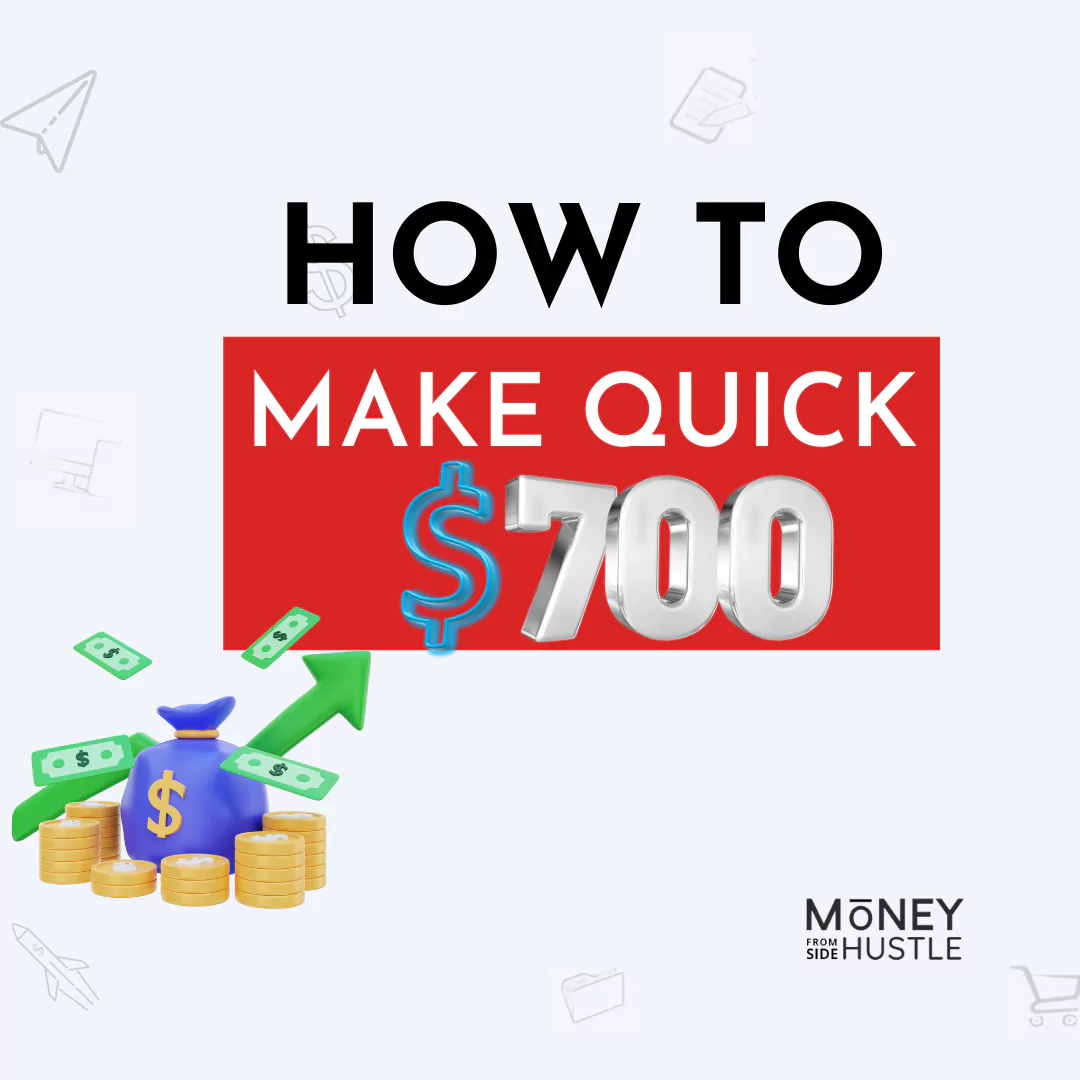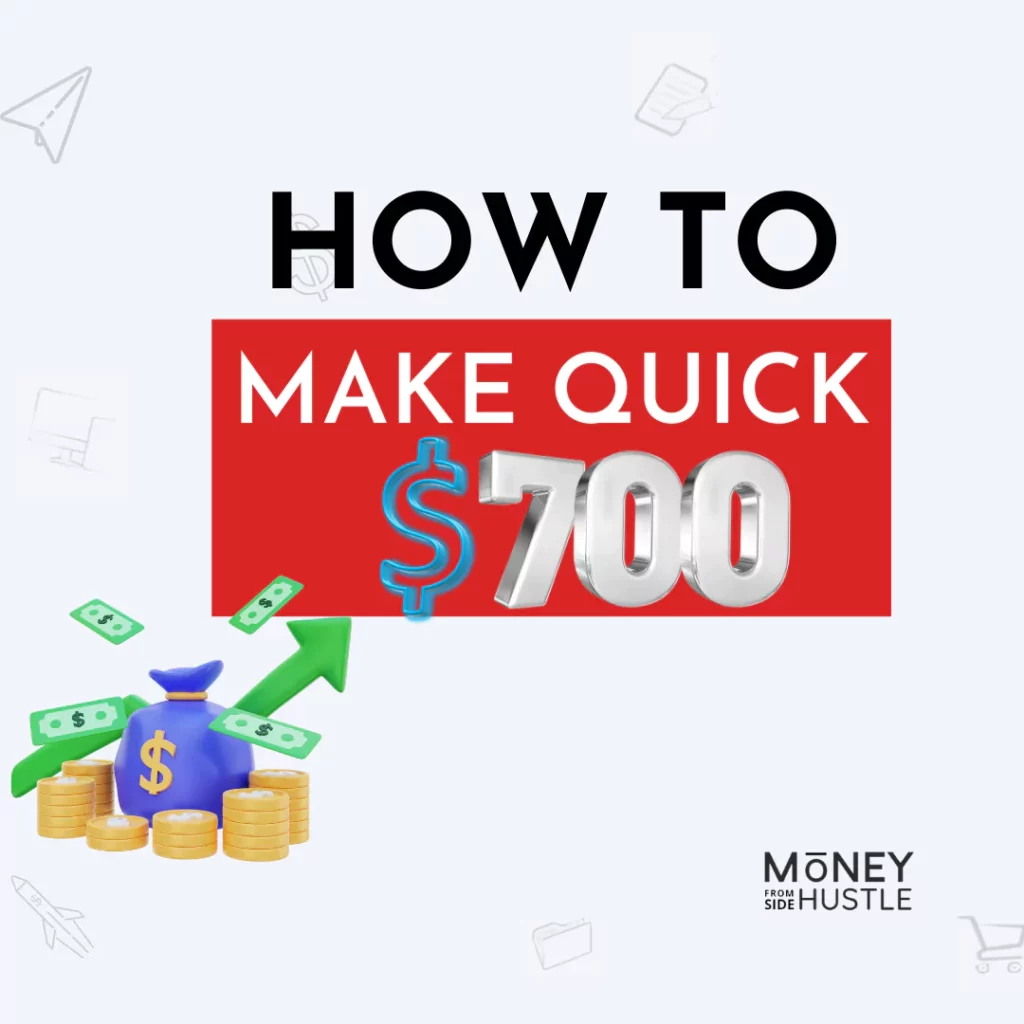 Online Work Opportunities to Make $700 Fast
These online opportunities are available for most people and can be done from the comfort of your home.
1. Freelance Writing/editing
If you are good at writing or proofreading, you can leverage your skill to make money by freelancing. Massive content is published day in and day out in the digital world, and there is no space limitation.
Someone has to write and proofread that content, and major publications and websites regularly hire freelance writers to work for them.
Presently AI writing bots have taken the world by storm, but still, there is demand for talented writers as a robot does not have emotions and cannot emulate a human connection.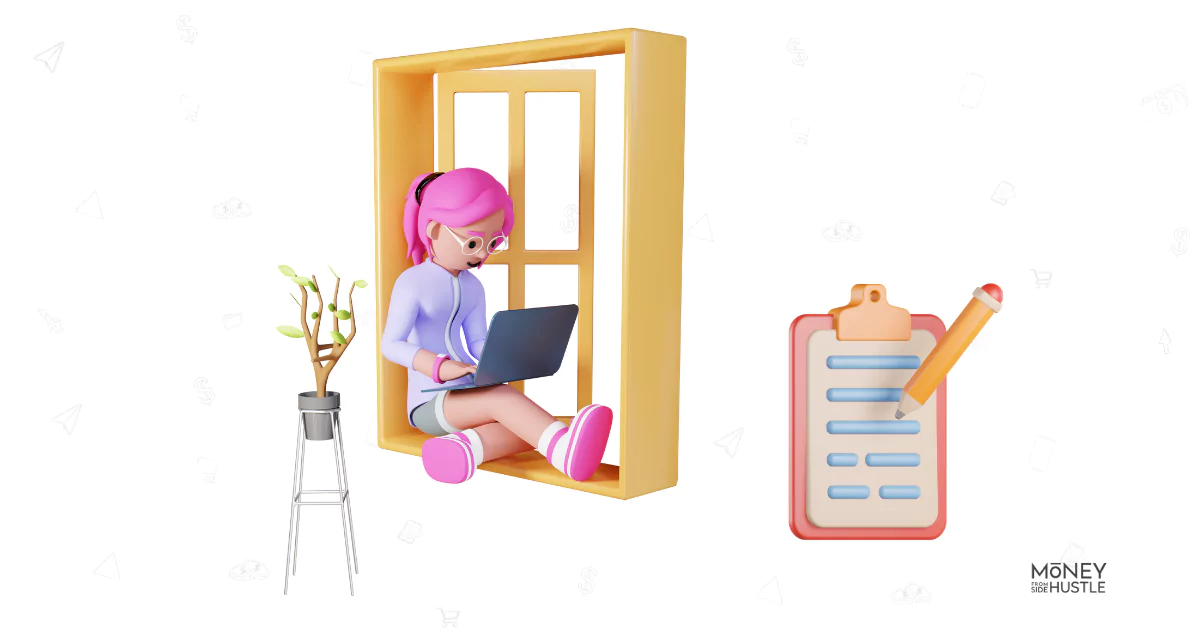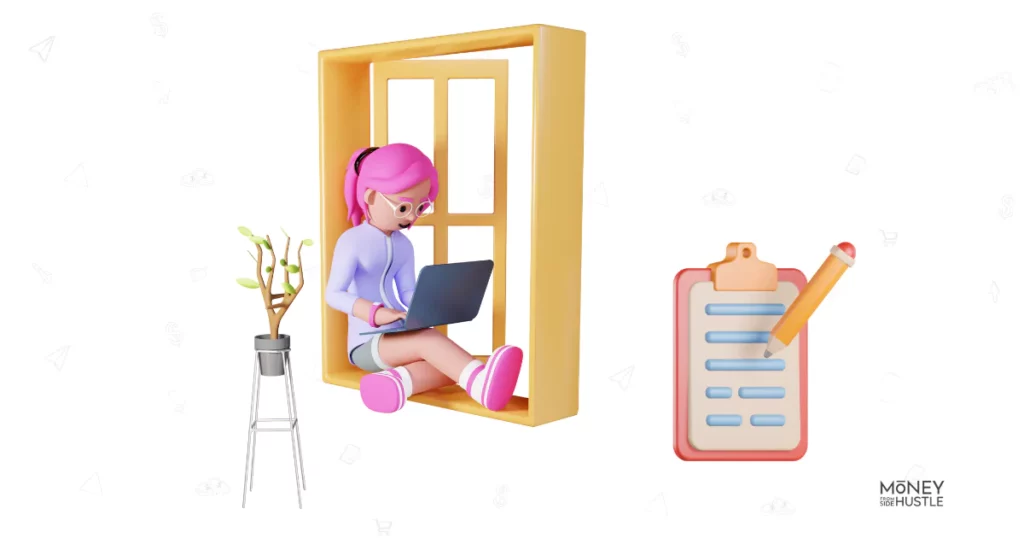 If you are any good at writing, you can look for work in places like Fiverr or Upwork, where people regularly post such gigs.
Here is the guide for getting started in the freelance writing world. If you want to learn about proofreading, you can learn about the art from a well-known proofreading teacher here.
How long to make $700
The national average for freelance writers is $29/hour, as per ZipRecruiter. Though if you are starting out, you will get $25 or lower, so it will take you 28 to 30 hours of work to get to your target.
---
2. Freelance Graphic Design
For people with some skill in designing, there are many gigs online to make quick money.
You can polish your skills with various online courses available and use tools like Adobe to do the job. Many free tools like Canva are also options for beginners in this business.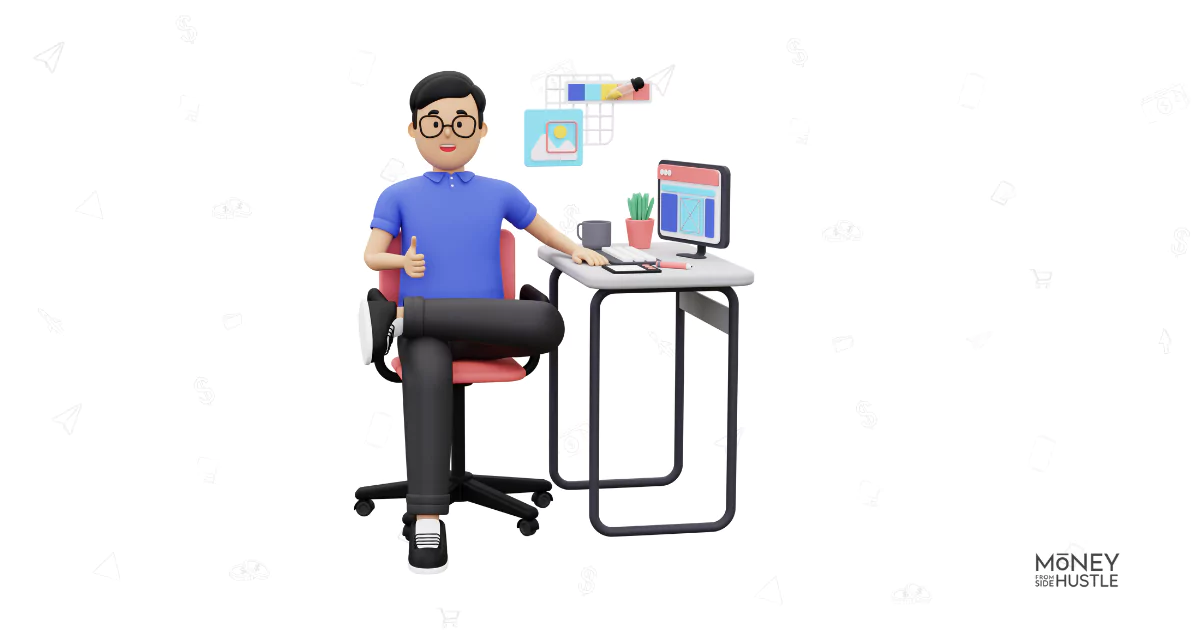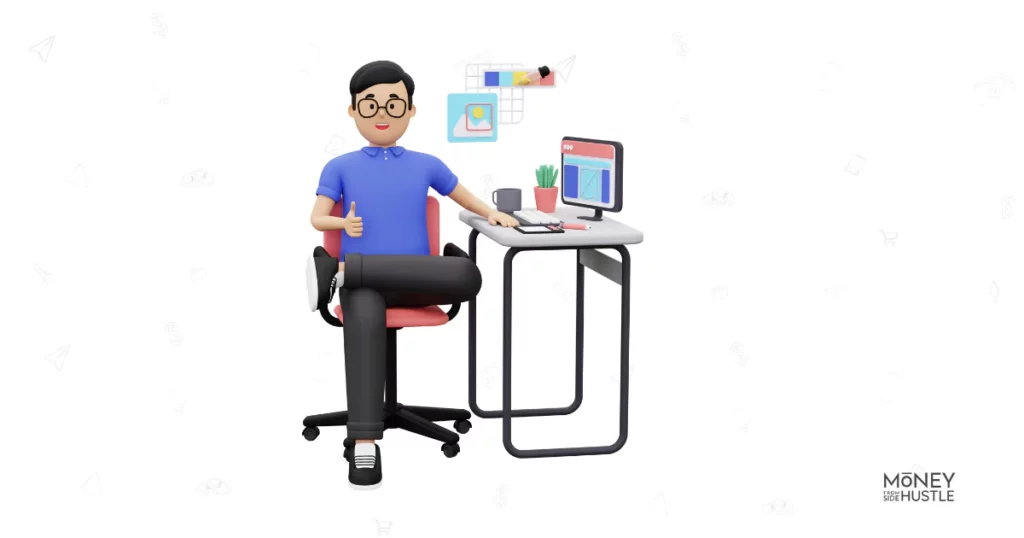 You can design logos, planners or produce content for children's books. Different types of jobs are available for freelance graphic designers on platforms like Fiverr.
To get started, you need to make an account and showcase your work to attract customers. Once you have some work and good reviews under your belt, you can start getting more jobs and higher rates.
How long to make $700 with graphic designing
Graphic designing is an in-demand skill with higher pay. You can easily charge $50 or more for a single logo as a freelancer, and it will take you 14 to 15 projects to make 700 bucks. The nationwide average rate is $32/hour, but many make more than that.
---
3. Online Tutoring
Another gig to make some quick cash is teaching online. You can teach the subjects you have expertise in, or you can even make money teaching English to kids under the age of 12.
You can create your courses on platforms like Udemy and teach them, or you can join other platforms like Chegg to coach students.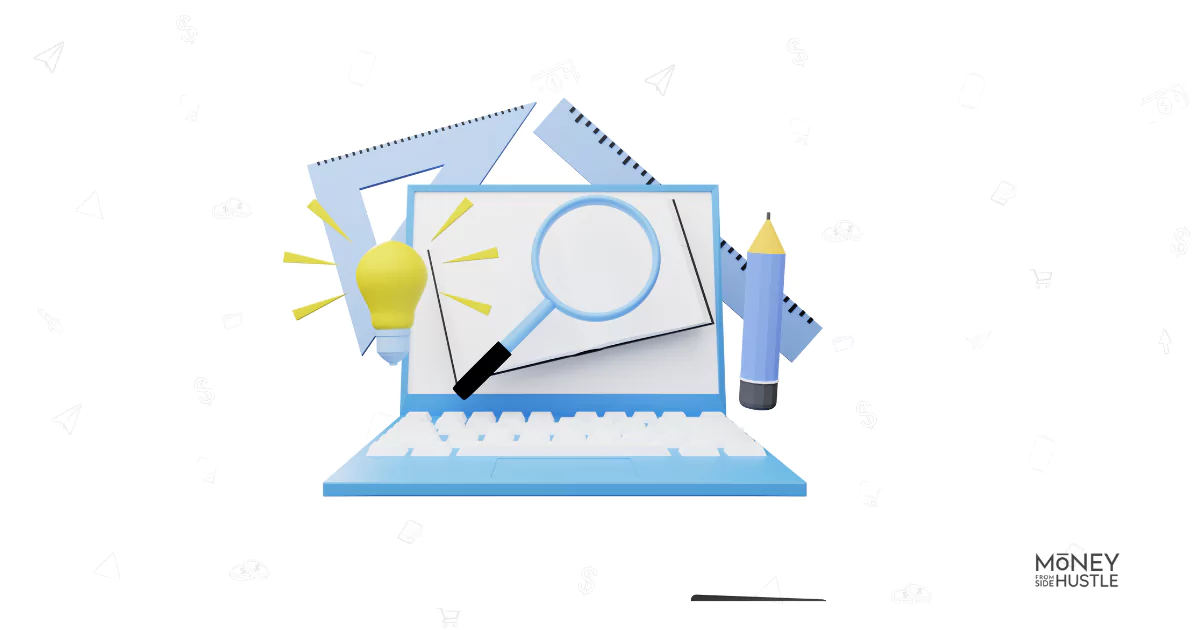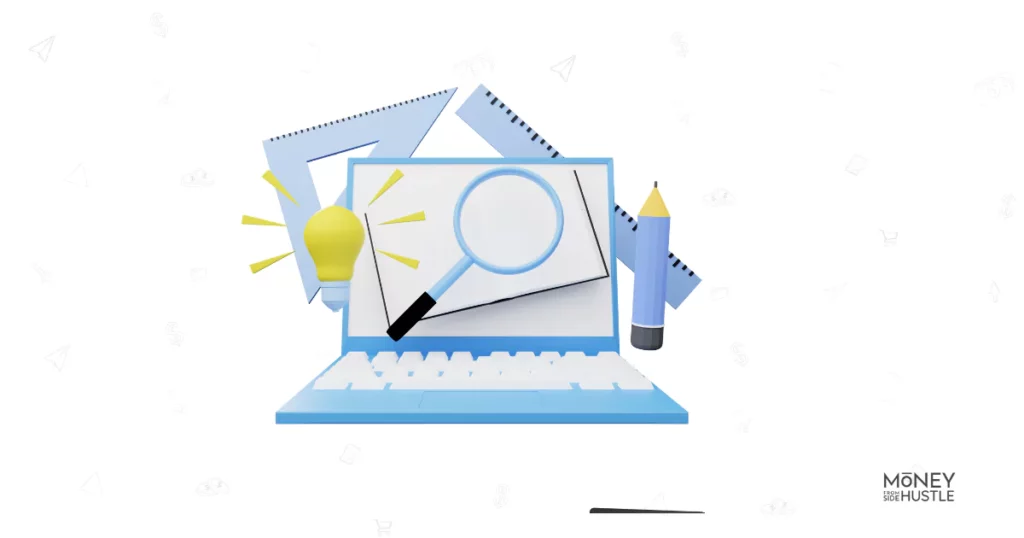 If you do not have many teaching credentials, you can always teach English as a native English speaker. To do that, you need a basic certification and qualify a preliminary interview.
Once you pass the interview, you can choose your preferred slot and teach the predefined curriculum to kids across the world.
How long to make $700 with online teaching
These platforms like MagicEars, claim to pay up to $27/hour, but realistically, coming from other platform users, you can make around $20 or sometimes $25 per hour with bonuses. So it will take you 28 to 35 hours of teaching to make $700.
---
4. Participating in Paid Surveys/ Research Studies
You can make money fast with your opinions. The easiest way to make money online is by filling out surveys online.
You can join many online survey sites to earn some free money. However, the trick here is not to waste your time on low-paying surveys. I take only surveys that pay at least a dollar for my time.
There are many sites that will waste your time on low paying surveys.
That is why I recommend trying the best survey sites first, like Survey Junkie and Branded Surveys, before exploring others.
These survey sites have a steady inventory of surveys and a few of industries highest paying surveys.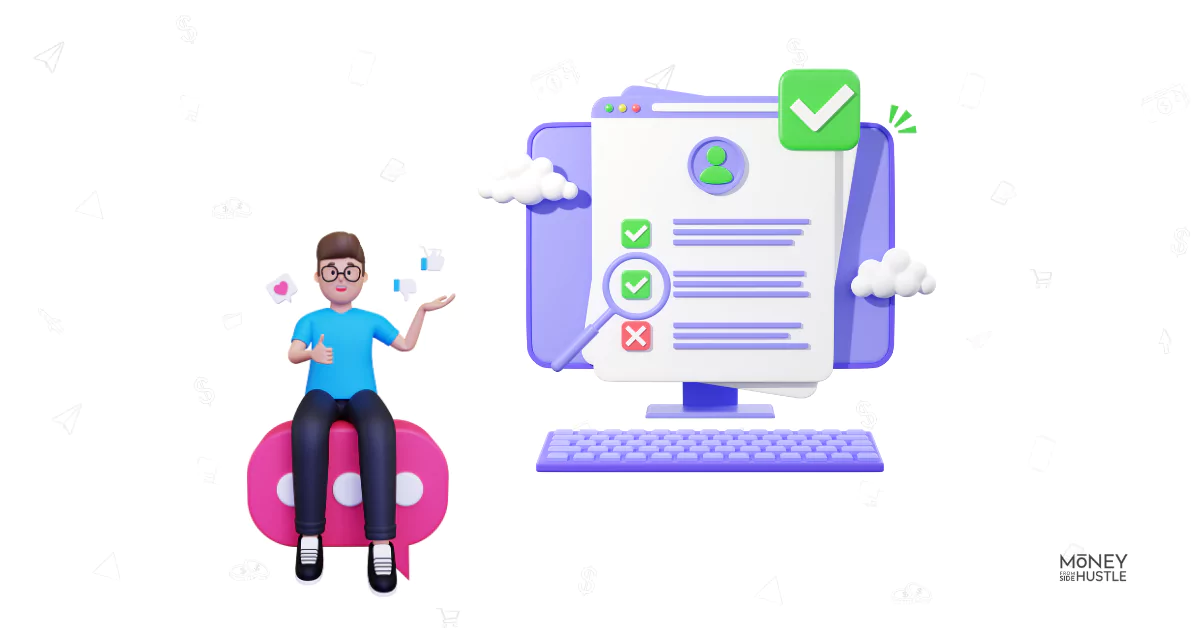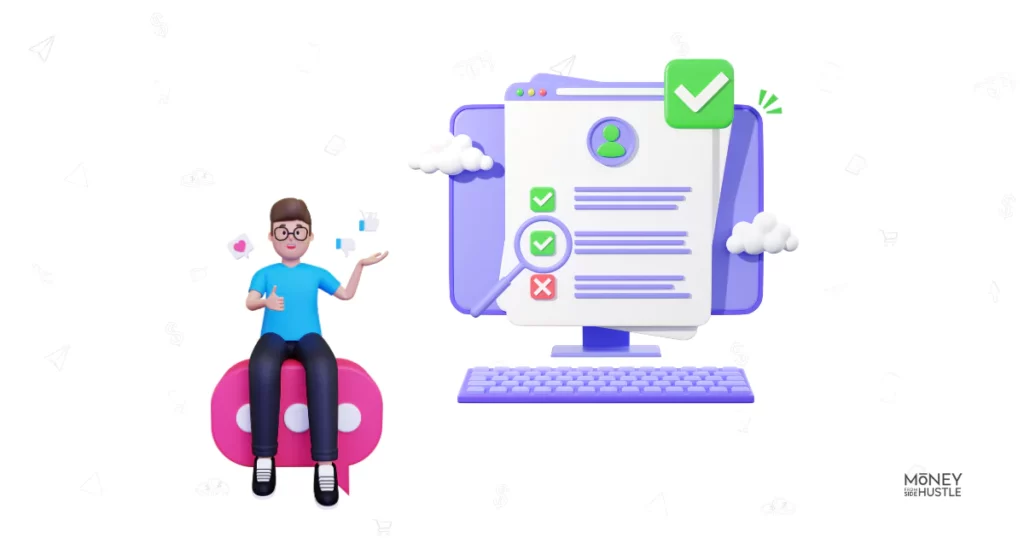 You can easily make $50 or more monthly in your spare time with these survey sites. That's not much towards your 700 bucks target, but it's free money you get with minimal effort.
However, if you can qualify for the focus group studies on sites like Respondent, you can make $150 or more for two hours of work.
How long to make $700 with surveys
As we said earlier, with surveys, it may take you a year to reach the $700 mark, but with focus groups, you can make $700 in a month if you get a study every week.
---
5. Testing Websites or Apps
Testing websites or apps is another online gig to make beer money or some extra cash. Website testers are sorted by many big publications and websites to check their new designs or new app launches.
They also use testers to check before releasing a new design so that everything is working perfectly on the front end. These businesses have thousands of users daily; a single error can affect thousands of people, and their reputation and earnings can take a hit.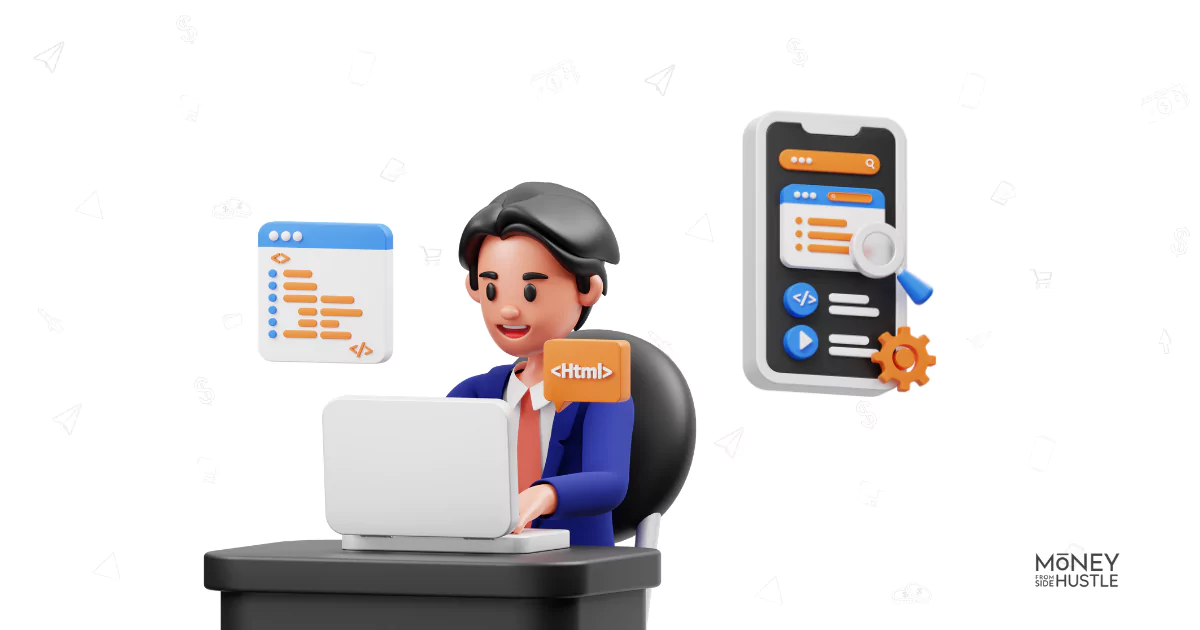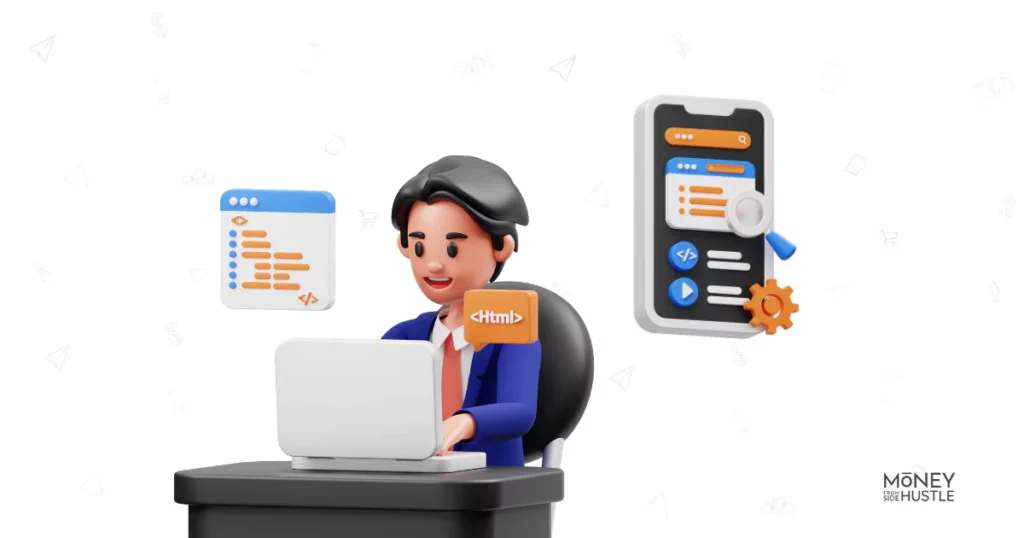 They hire people through websites like UserTesting to do the testing, and testers are paid for each gig. Each job comes with a predefined list of tasks that you need to perform.
After a task, a detailed report is sought from the testers. To qualify as a tester, you need to join these website testing sites and pass the screening tests.
All you need is a computer with a working internet connection and microphones for a few jobs.
How long it will take to make $700
With each website testing job, you can easily make $5 to $10, and one job takes around 20 to 30 minutes. On average, you can make around $15 per hour with website testing and it will take you 45 to 50 hours to make seven hundred dollars.
---
6. Play Online Games
Playing games on your mobile is fun. But do you know you can get paid in cash for playing those entertaining games?
There are games available on both Android devices and iPhones that you can play in your free time and make money.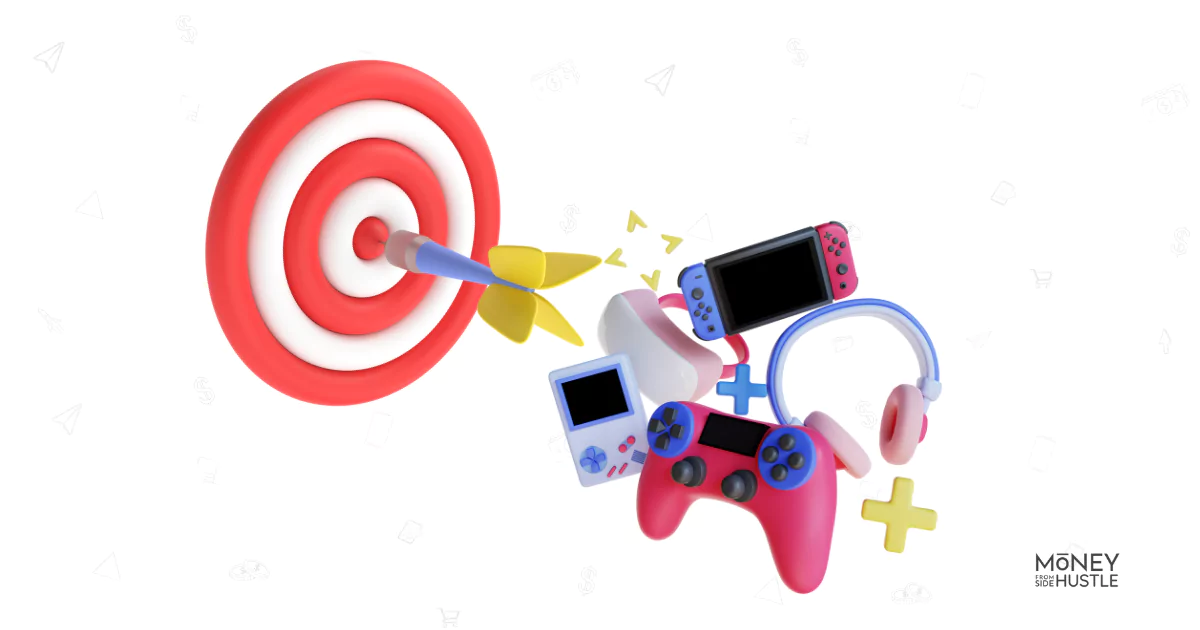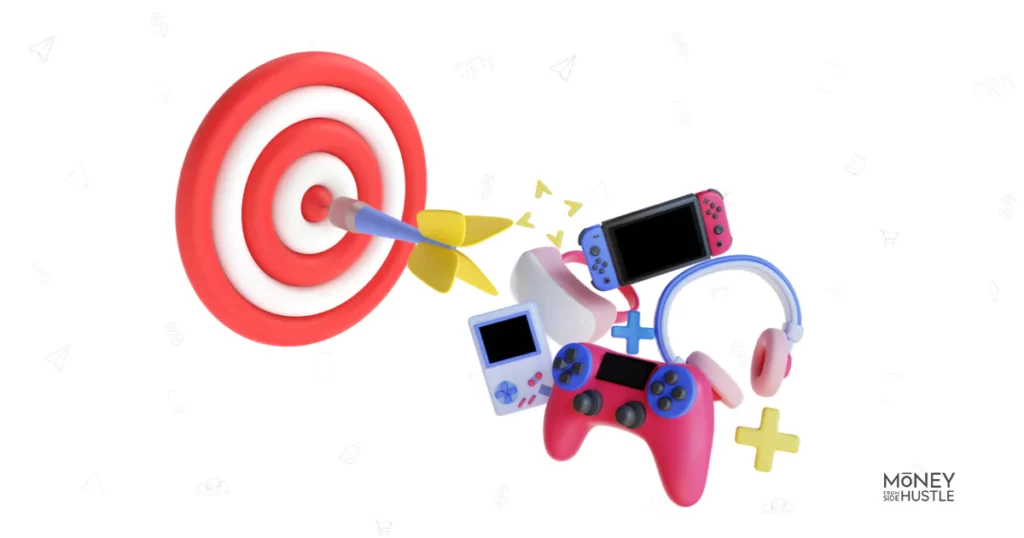 These games range from card games, word games, and solitaire games to bingo games. You can choose any type of game you love to play.
You can play free games like InboxDollars or choose to play paid games like Skillz games for cash.
Just be cautious with the paid games as there is entry fees to play games, you can loose your money as well.
How long to make $700
In my experience, with casual gaming on free platforms, you can make $50 to $100 in a month, so it will take you months to reach your target.
However, paid games like Solitaire Cube, offer live games against others where you can make quick money in a single day. If you are skillful and careful with your play, you can make $700 in a week with these games.
---
7. Virtual Assistant Work
Becoming a virtual assistant is another gift of online work where you can sit at your home and work for anyone across the world.
As a virtual assistant, your job will be to make life easier for your client. You can be a general assistant who helps a client with small tasks like taking notes, and making schedules, or you can specialize in different fields and offer your services like: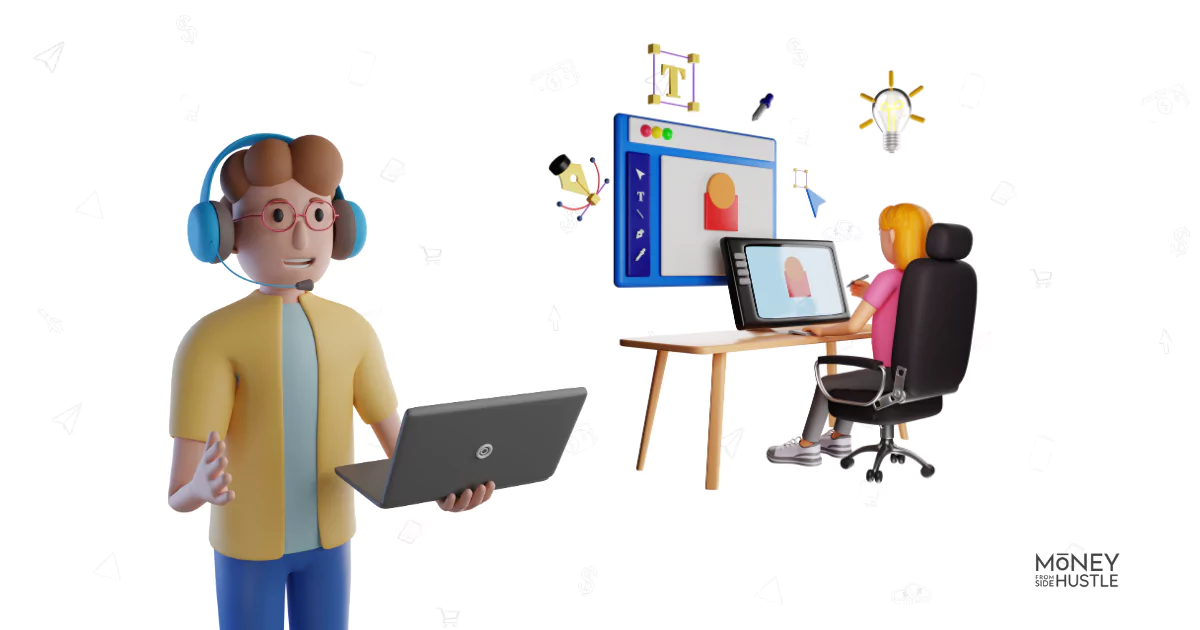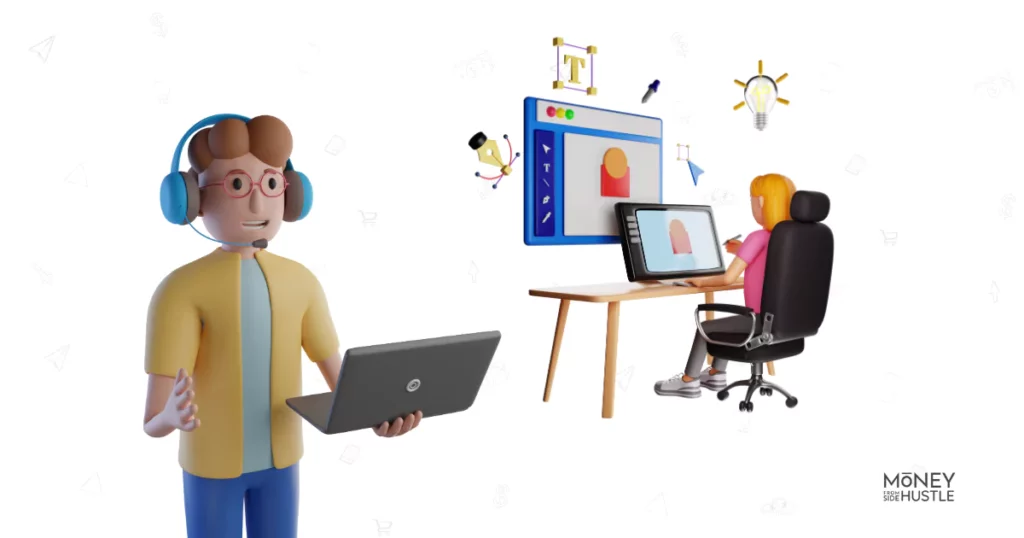 Once you specialize and get some experience under your belt, you can charge much more than the general services.
How much time to make $700
As a beginner, you can make $15 to $20, and it will take you 35 to 45 hours at that rate to make $700.
Get $700 Fast By Selling
Selling is one of the easiest ways to get cash urgently when you need it. There are multiple things you can offer for cash. Let's find out.
8. Selling Used Items Online
There are many things in our homes that we don't need, but they keep occupying space. You can sell these things for urgent cash when you need it.
From your old shoes, sports gear, clothes, and furniture to old DVDs, everything can be sold for some cash. A few things, like rare Pokemon cards, can get you more cash than things like common stamps, but this is like free money.
You can sell them locally through websites, sell on sites like eBay, or use local stores to get some cash in hand.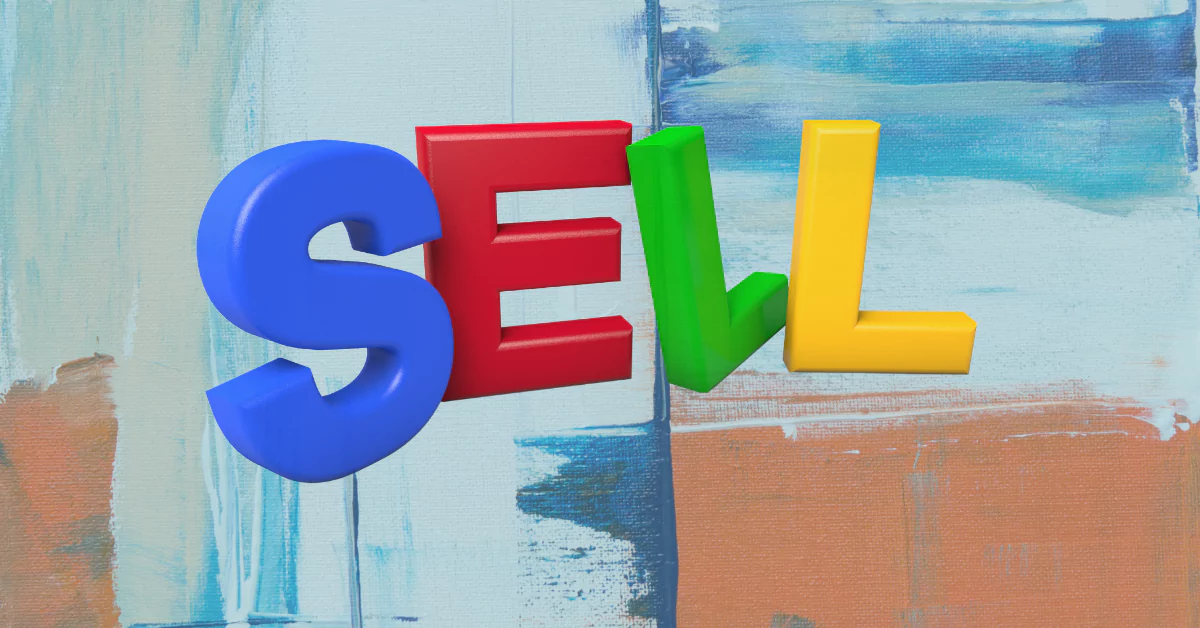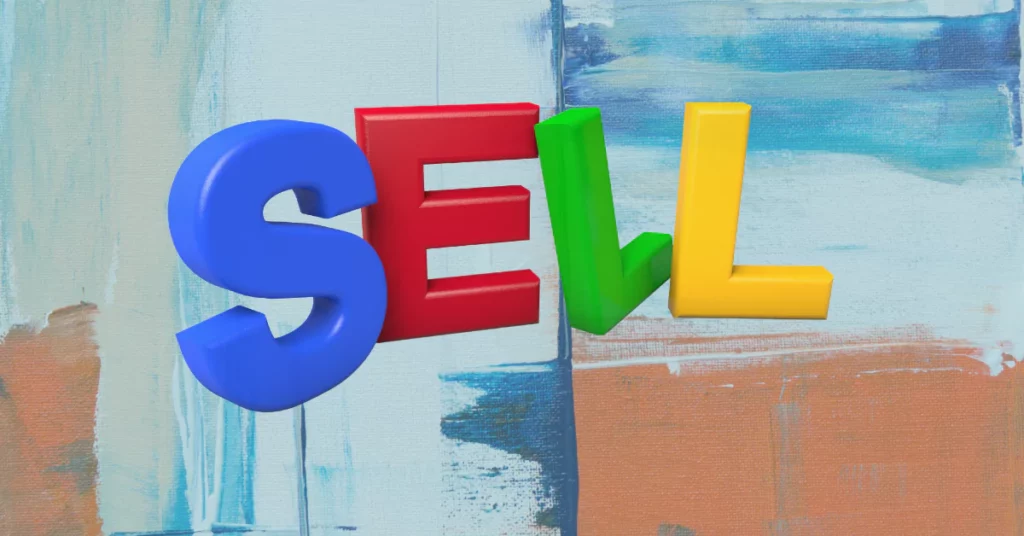 All you need to do is make a listing with some images and ship the item when someone buys it. Or give it to the local buyer for cash. You can choose whatever way according to your need and convenience.
How long to make $700
It will depend on the item you are selling. If you are selling rare antique furniture, you can even get seven hundred bucks in a single transaction, while for smaller things like bulk Pokemon cards or clothes, it will take much longer.
---
9. Creating and Selling Handmade Goods
If you are crafty, you can make your handmade crafts and sell them on platforms like Etsy, Shopify, or Facebook marketplace.
You can also sell your handmade crafts at the local market.
There are different options, and you can choose any crafts you have expertise in, like Jewelry, handmade soaps, or candles.
To be successful in this business, you need to be unique and understand the working of platforms like Etsy, like taking good images and writing detailed descriptions.
How long to make $700
Establishing a handicraft business online takes time, and it will probably take months to make that much money. But if you go offline, you can sell $700 worth of goods in a week, depending on what you are selling.
---
10. Selling Stock Photos
If your phone is full of beautiful photographs, you can make money selling them online.
There is a huge demand for stock photography. People pay for different kinds of photos that they can use for different purposes like blog posts, advertisements, etc.
You can sell your stock photos through sites like Shutterstock, and every time someone buys your photo, you get a royalty.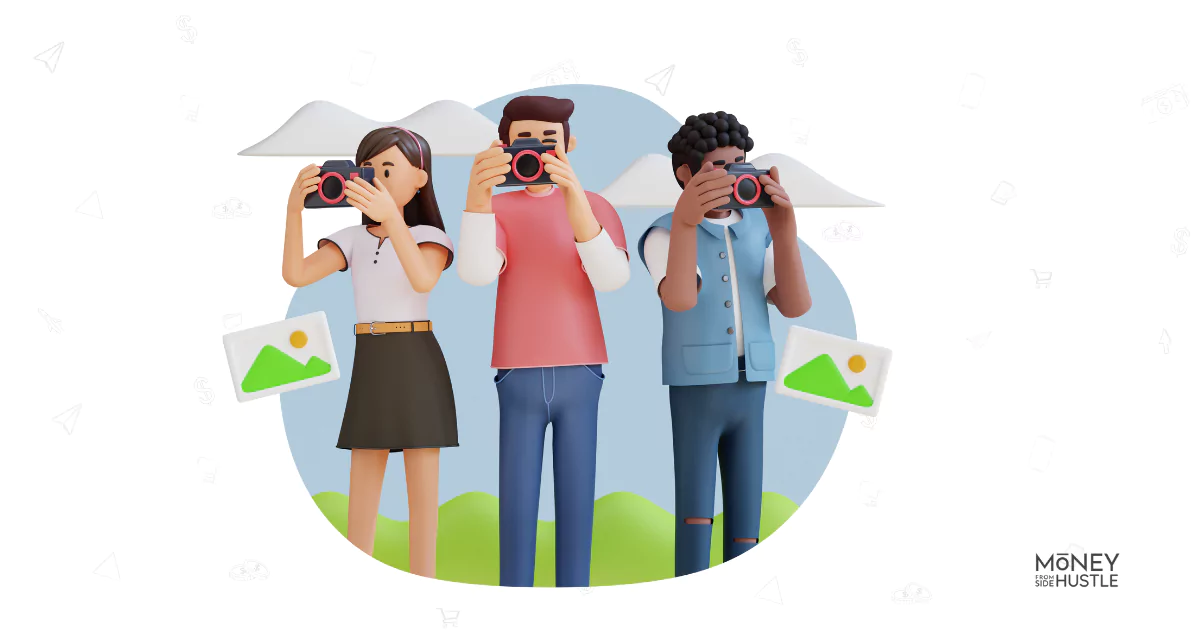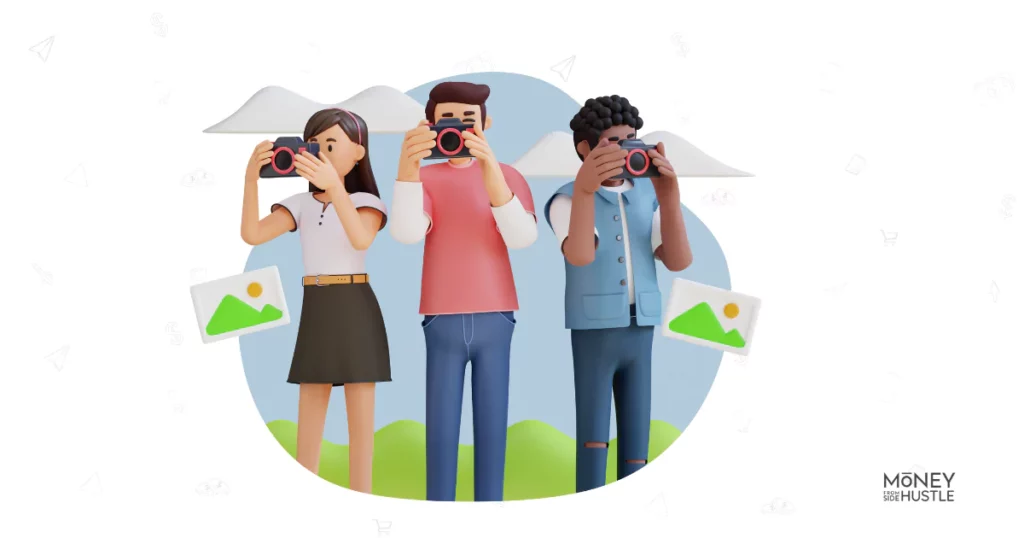 The most popular photography is natural landscapes and animals. People even make money selling their feet pictures on sites like feetfinder.
You can also sell your photos on sites like Foap and make money.
How long to make $700
On sites like Foap, you can make $5 per image sold, so it will take you 140 or more images to make that much money. Realistically you need to upload a load of photos and a few ones to go popular to make $700 in a month or less.
---
11. Selling Your Friendship
Another way people nowadays make money is by selling their time and friendship.
Many sites help you become a virtual friend to make money. On these sites, you can make a profile with all the details, like what things you like, your preferences, and what kind of relationships you are looking for.
Once you have a profile live, people can watch it and send you friend requests and then you can charge based on per hour.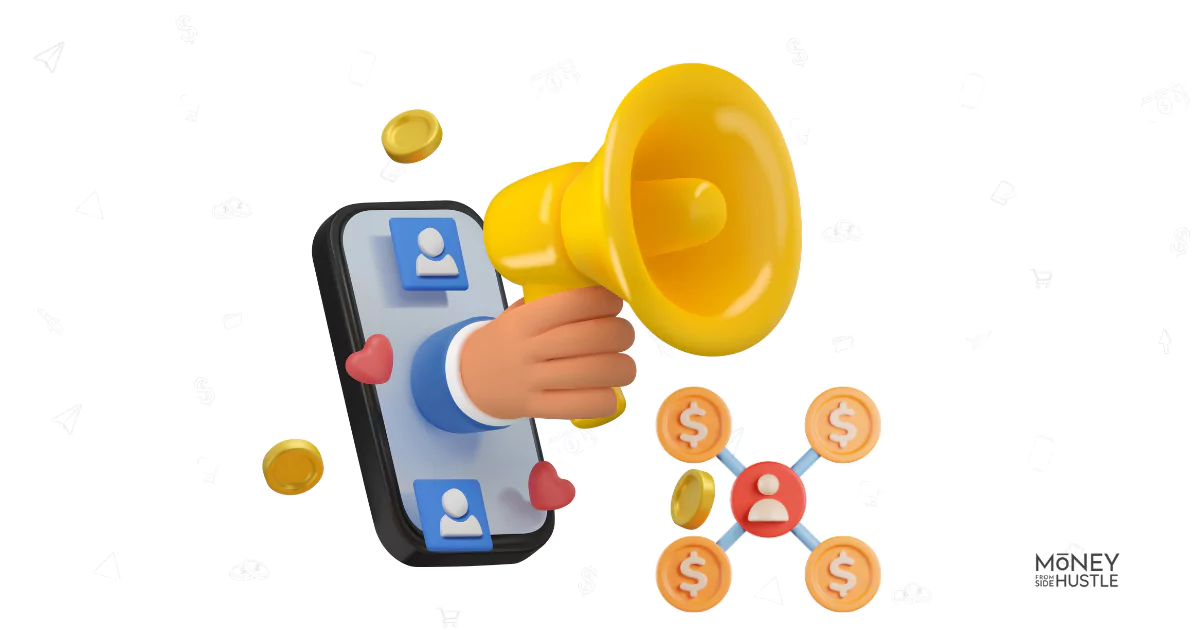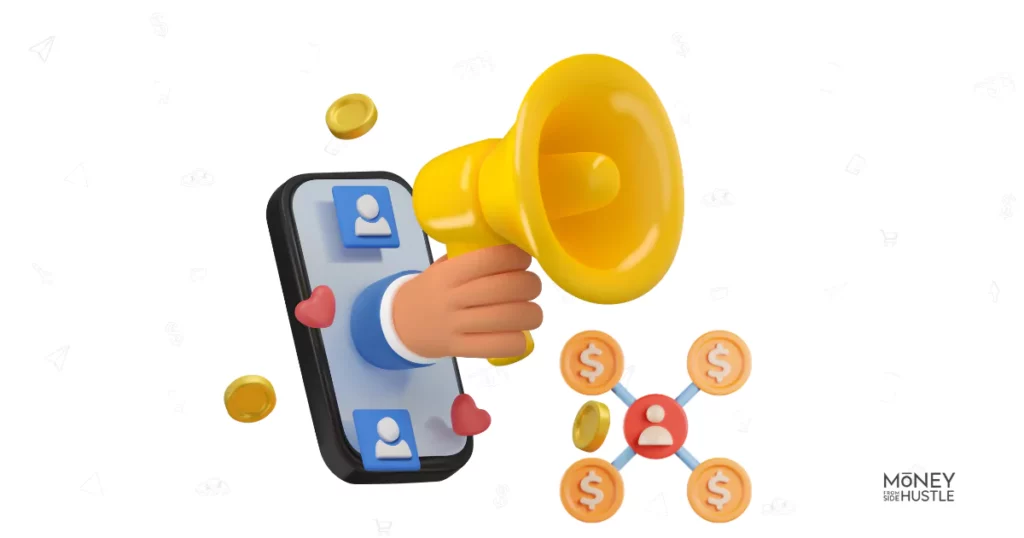 Romantic relationships are the most popular, but it does not have to be. You can also sell platonic relationships where people are just looking for companions to talk to or share their gaming time.
How long to make $700
You can charge $50 per hour or upwards if you have a lot of friend requests, but in the beginning, you can start getting $20 to $25 per hour. It will take 30 to 35 hours or a week if you talk 5 hours daily to make 700 dollars at that rate.
---
12. Selling Baked Goods
For people with baking skills, making money by selling your baked goods is a good option.
Many people have started successful home bakeries, and they earn good money. However, you don't have to go big in the beginning. You can start by giving samples to your friend and neighbors.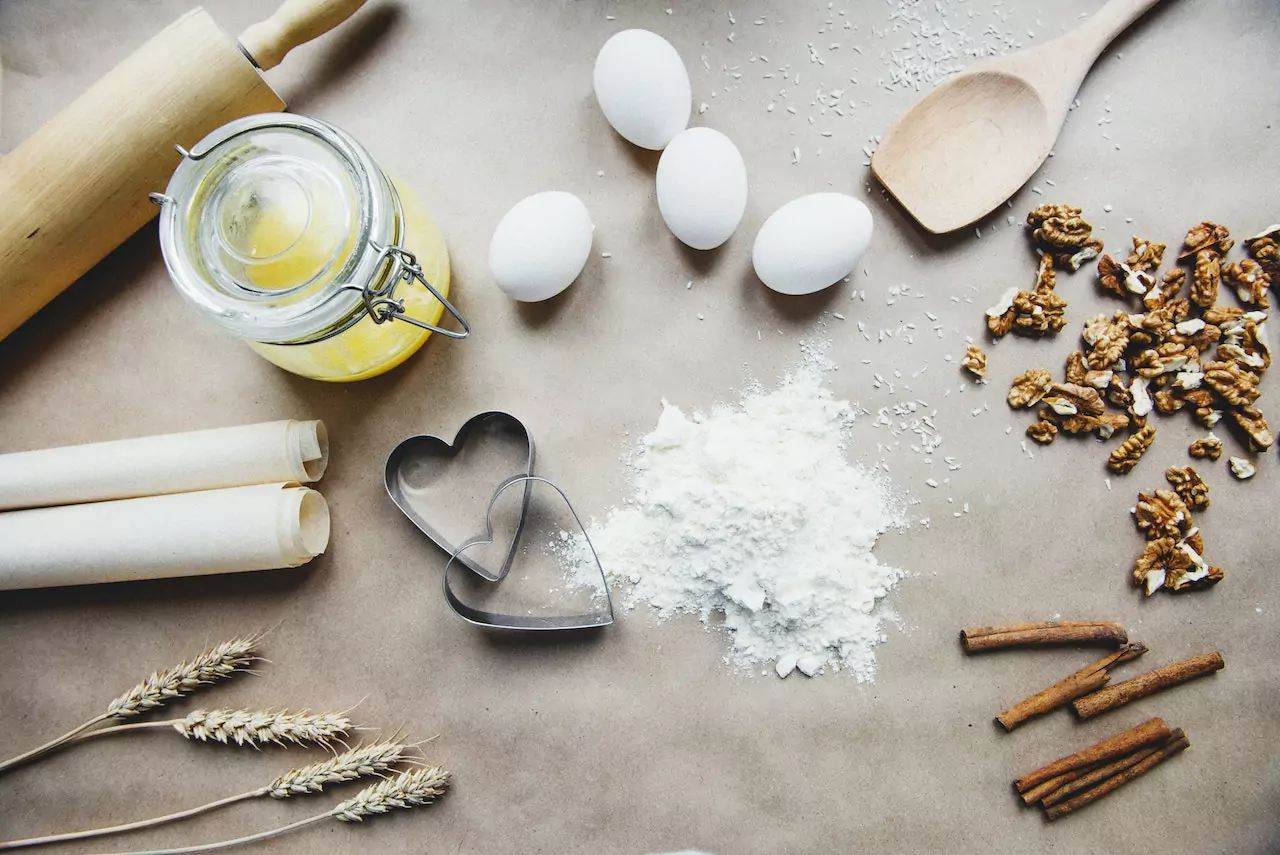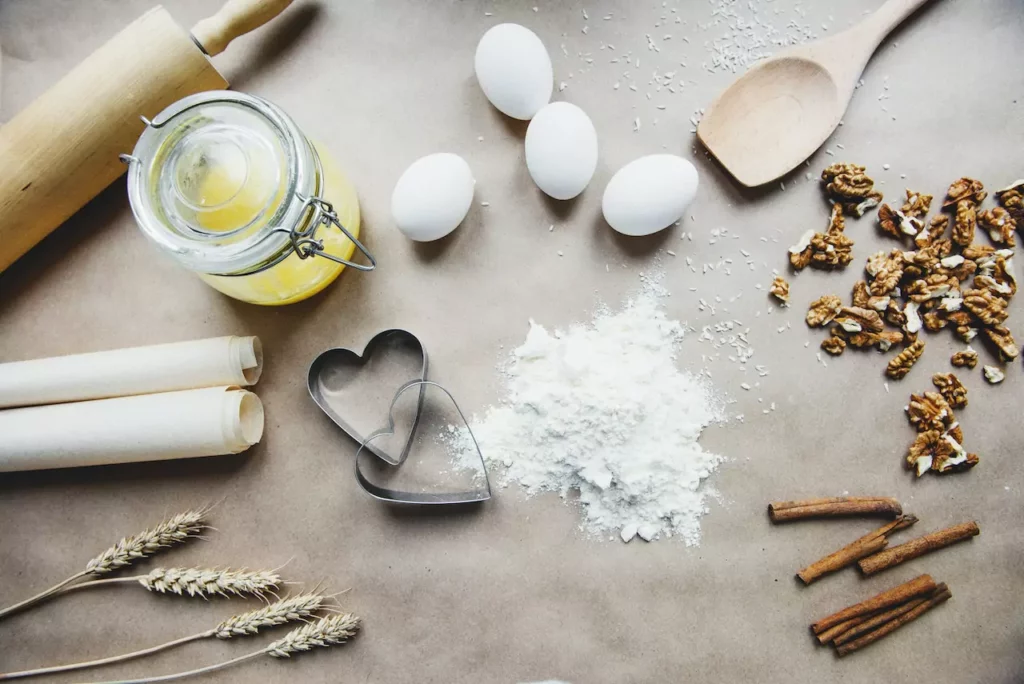 If you get good feedback, you can open free tasting booths in the public areas, and once the good word of mouth goes out, you can start taking orders.
Just ensure you comply with all the local regulations for selling food items.
How long to make $700
It will take some time to establish your business, but if you choose to sell your good on some festival occasion or get an order for some party, you can make $700 pretty quickly.
Make Quick $700 With Apps
13. Using cashback apps
Everyone needs to shop, whether it's for luxury or daily essentials. So, in essence, everyone can take advantage of cashback apps to get some free money every single month.
These cashback apps have ties with various brands, and they give you incentives to shop through their recommendations.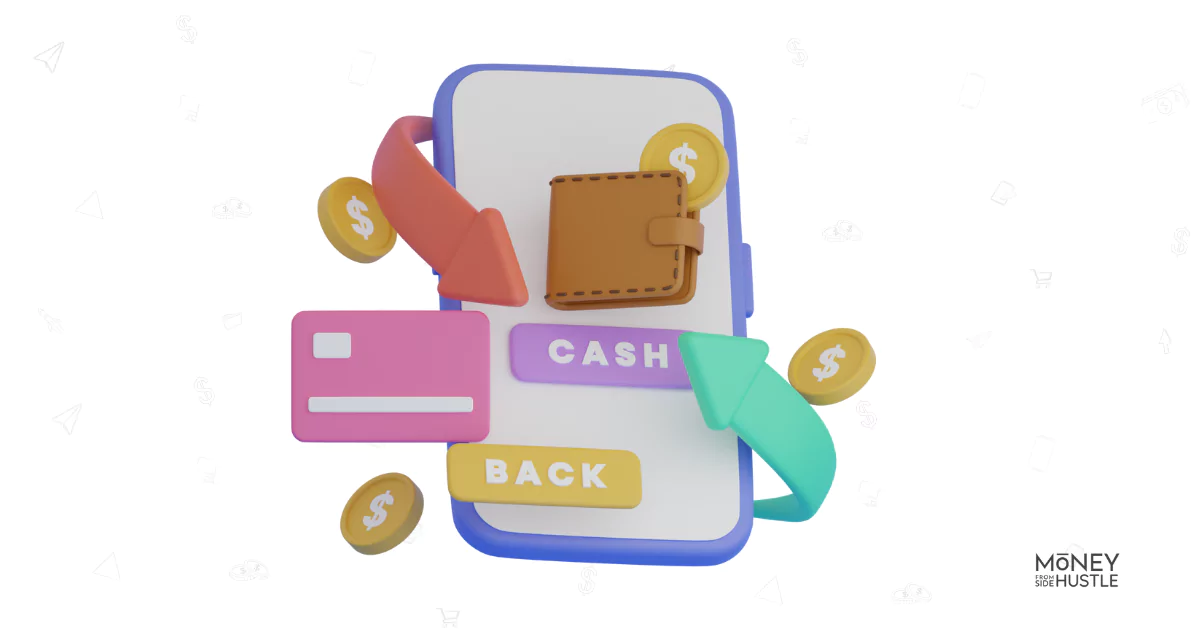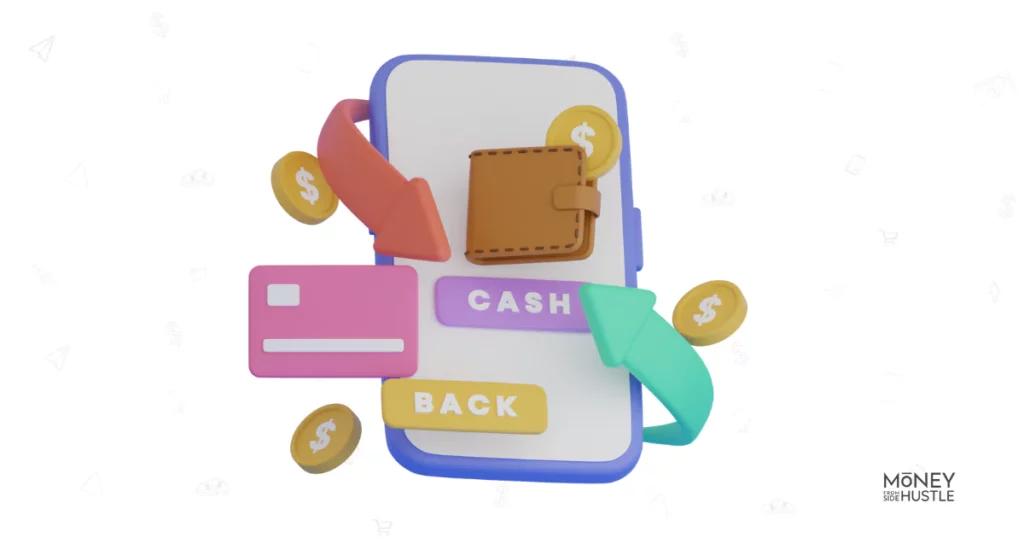 All you need to do is sign up with these apps and use them when shopping. You can use them for both online and offline shopping. A few of them can give coupons for offline shopping, while others can be used to scan your shopping receipts to get cash backs.
Sometimes you can get cash backs of up to 40%, but that is rare. Getting 5 to 10% cash back is pretty common. You can even use apps like Checkout51 on things like gas.
How long to make $700
If you do the shopping for $1000 every month, you can easily get 100 free bucks, but if you have a big purchase like a TV lined up, you can combine these cashback apps with credit card cash backs to get good money.
---
14. Investing in Stocks or Cryptocurrencies
Investing in Cryptos is quite a ride; you can make quick bucks if you know what you are doing. But there is an equally big chance of losing all your investment. So, be careful before going in that direction.
People who trade stocks or cryptos can make $700 or more in a single day. But all days are not winning days.
Or you can take comparatively a safer approach of investing long term and bet on stocks of large companies that have less fluctuations.
You can invest in relatively stable coins like Bitcoin and see your money grow. If you need 700 dollars in like a few months, it can be a good way to get them through long-term investment in these assets.
You can use automated investment apps like Stash or Robinhood to invest regularly and compound your money.
You can even create a passive source of income with long-term investments.
How long does it take to make $700
It is not a quick money scheme and may take months to make 700 depending on your assets. However, if you have experience in trading and risk tolerance, you can make 700 bucks in a day.
---
15. Cost Cutting Apps
Another way to use money making apps is to cut down your unnecessary costs with the help of them.
There are many apps that help you track your expenses, like Gym subscription, Cable bills and more.
You have to sign up with them and allow them access to your email account and they will scan bills for any unexpected charges and will make you aware of things you are paying.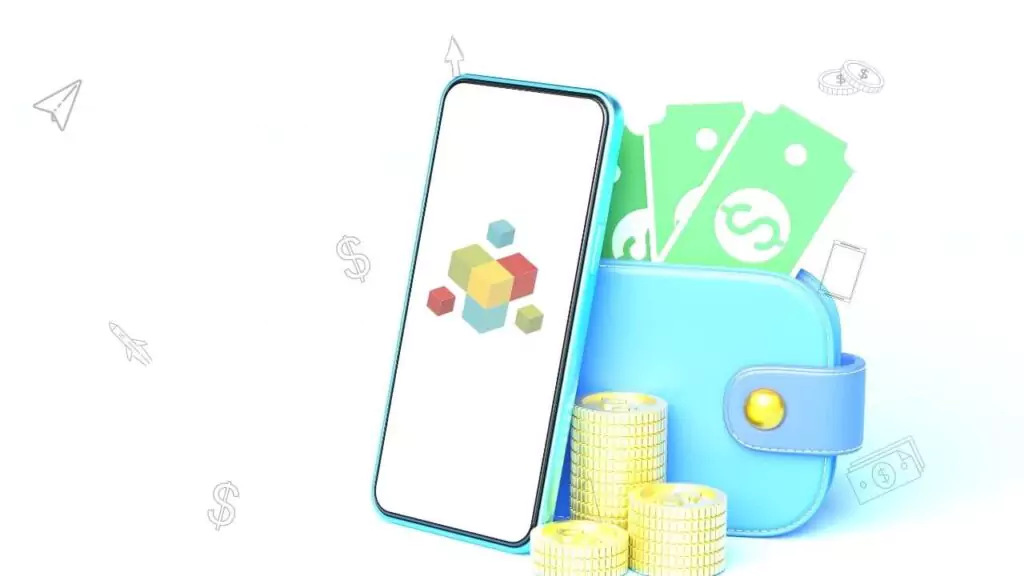 Then you can decide what you are not using and cut down on that. They can even help you negotiate a better deal with various companies.
They take an annual charge for their fees or the percentage of money they save you. However, be careful not to cut down on the things you use.
The best of these apps to save money are:
How much time to save $700
It depends on how much extra money you are spending and how much costs these apps are able to trim. On average, these apps claim to save a user $900 over a year.
Gig Economy Jobs
Ridesharing is a popular gig many people do in their spare time to make extra cash. Students do it to make their ends meet and to get some extra cash with apps like Uber and Lyft.
To be able to do this job, you need to have a valid driving licence with a good record and good enough vehicle.
Even if you don't have your vehicle, you can get one from services like Hyrecar.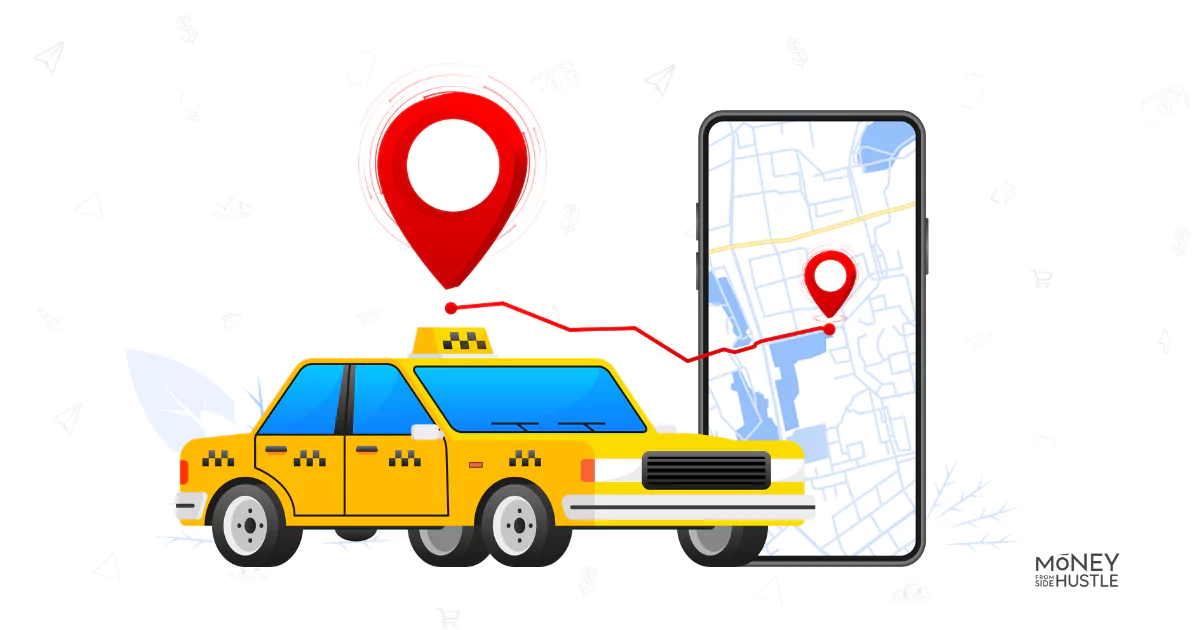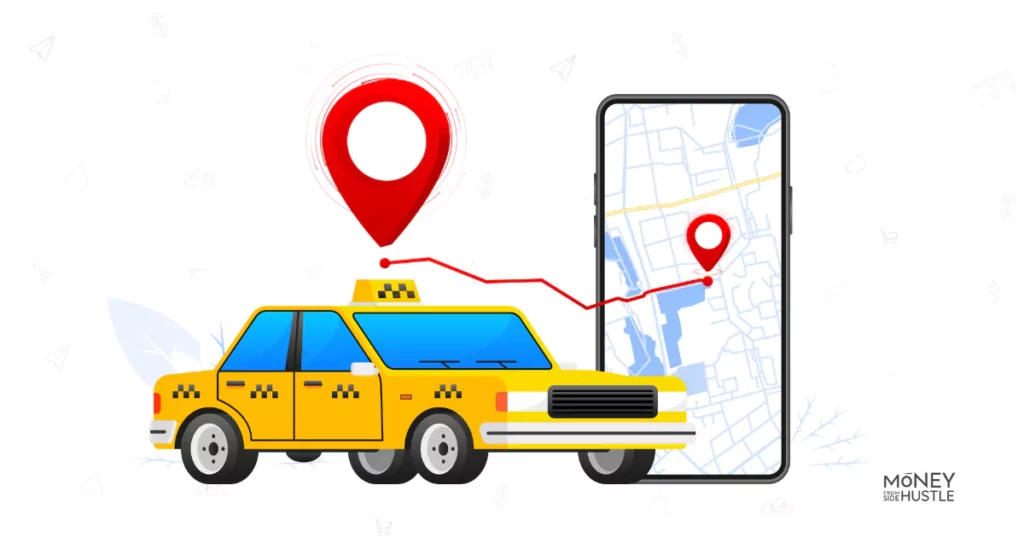 After you register with them, they will do a background check and vehicle inspection. If you qualify, you can start taking the rides in your area. You can choose your time slots and how many rides you want to take.
Most of the times, you can get paid pretty quickly.
How long to make $700
On average, drivers for services like Uber report making $15 to $22 per hour, but it can vary according to location. So with average rates, you can expect to make 40 to 45 hours of work. However, with many running offers and incentives for drivers, you can reach your goals faster. Especially new riders get good bonuses and offers.
---
17. Food Delivery Services
Food delivery guys are a pretty common site nowadays. This job has given extra earning opportunities to many gig economy workers. Many people even do this job full-time to earn their living.
You need a vehicle and a valid driving license to get started with this job.
Once you sign up for a food delivery app like Doordash or Postmates, you can start taking orders on your mobile.
All the details from order location and your compensation will all be displayed on your mobile.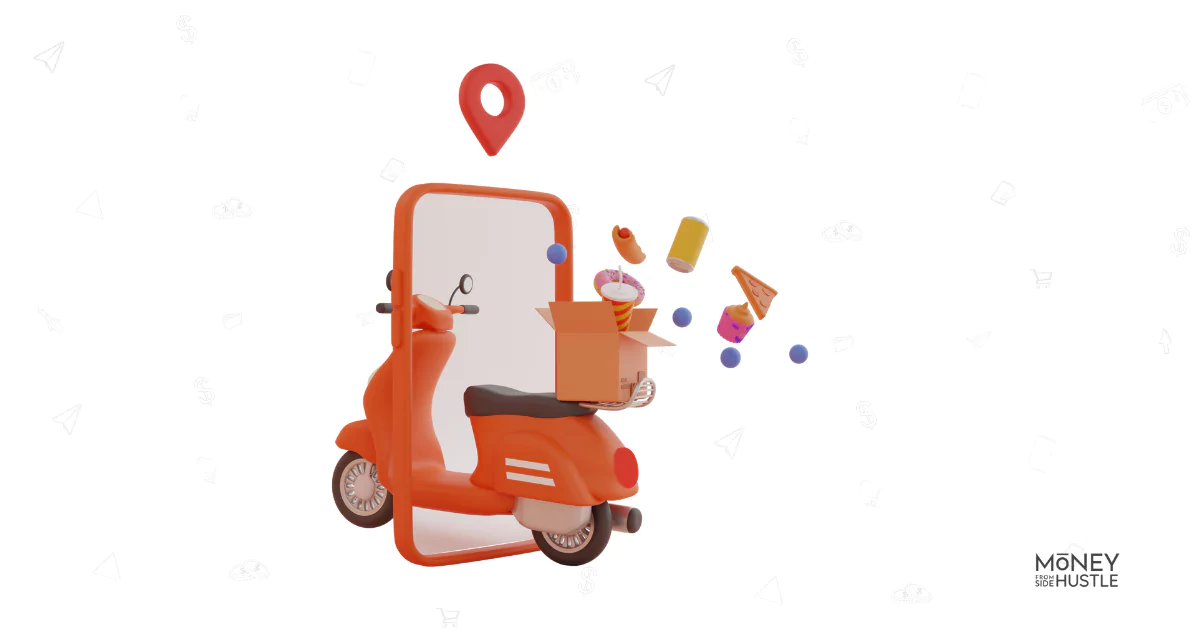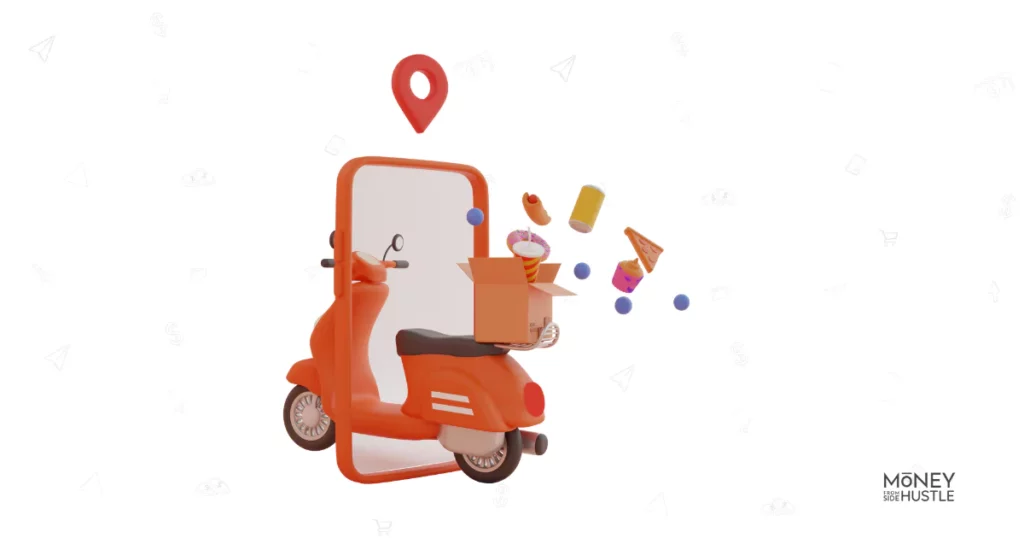 You can choose the orders you want to deliver and reject others. The money you get per order will depend on the delivery distance and time of the day. Peak dining hours get you more money as there is higher demand at that time.
The work you do will get paid on the same day if you choose to, and all the tips are yours to keep.
How much time to make $700 with food delivery
Food delivery guys report making $18 to $20 per hour, and it will take you 40 hours of work at this rate to make $700. However, this number will vary greatly from location to location.
---
18. Grocery Delivery
Another job you can do similar to food delivery is grocery shopping with Instacart.
There you have three different options to make money.
You can choose to just shop for the orders
Do the delivery and no shopping
Both deliver and shopping
If you choose to do the shopping, you can work at one of the shoppers in the stores, and you need to select your working hour slots. Once there, you can shop for the multiple orders that come to that store, and someone else will come to pick up those orders.
Or you can just choose to be the other guy who picks up the order and deliver it to the customer. Either way, you will get $5 on average.
If you do both shopping and delivery, you will get more money.
How long to make $700
Grocery shopping weekly rates are also location dependent, but on average, you can earn $20 to $25 per hour of work. So give and take, it will take 30 to 35 hours of work.
---
19. TaskRabbit
TaskRabbit is an online platform that connects freelancing job seekers with employers. You can choose to do any kind of job like plumbing, cleaning, driving, or care on this platform.
There are many platforms like TaskRabbit that help you look for clients.
You can also make your profiles and list all the jobs you can do and your experience. People can connect with you if they want your services.
Doing jobs like helping in moving or lawn mowing is pretty standard on these apps.
How long to make $700
It all depends on the service you are offering. For doing things like help in moving, you can charge $30 or more per hour, but with specialized jobs like of electricians or plumbing, you can even charge $50 per hour.
---
20. Mystery Shopping
Mystery shopping is gig offered by many companies where they pay freelance contractors to pose like shoppers and do some digging for them.
You can apply for many mystery shopping jobs and make money by doing some simple tasks.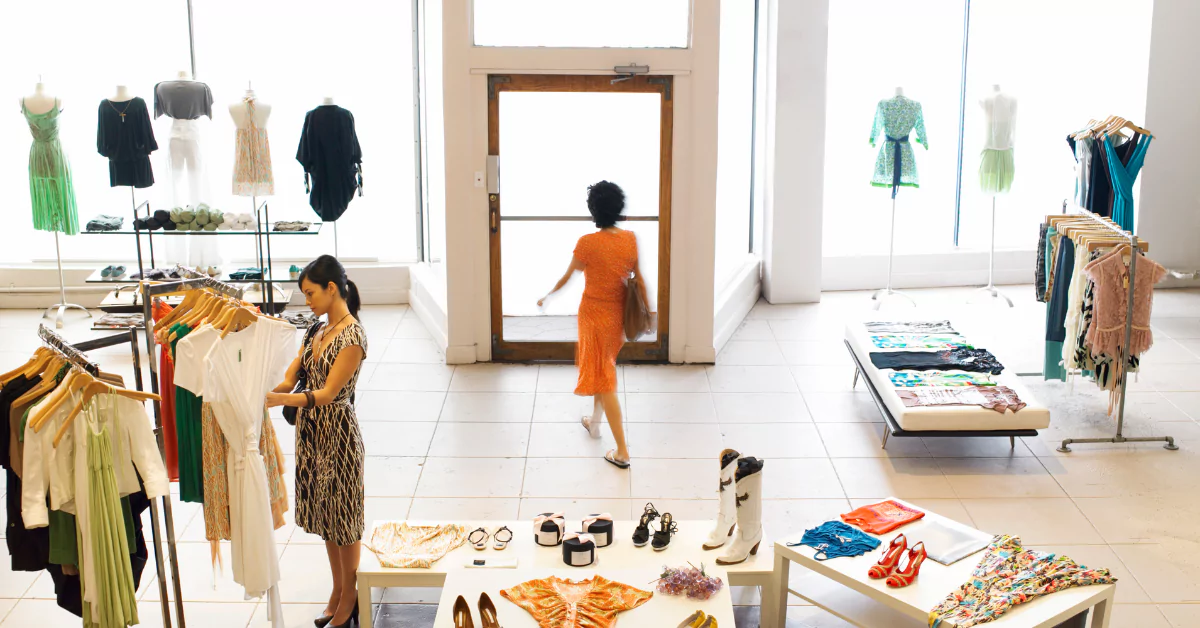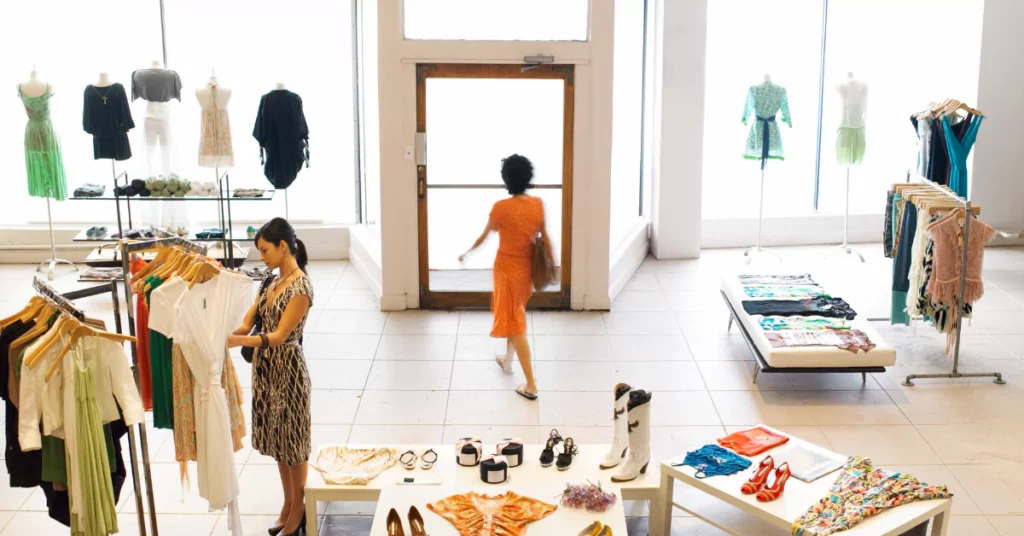 Most of the time, you will be asked to look for inventories, ask staff questions, look for specific things or take some images. You might be asked to purchase some things while on the job. You will get paid for those things by showing the receipts.
When you complete the job, you will need to submit a detailed report with all your findings, and you will get paid through PayPal or gift cards.
How long to make $700
Getting enough jobs to make 700 bucks with these jobs is tricky as you won't get enough opportunities. However, you can get jobs that pay from $5 to $10 per gig. Make sure you take jobs that take minimal time like you are in a store and need to take a picture of something nearby.
Rental Income
21. Renting Out a Room on Airbnb
If you have a room at home or a spare investment room, you can rent it out for a consistent passive income. However, for some quick cash in times of emergency, you can spare a room in your home and list it on Airbnb to make some easy money.
If you live in a touristy place, you can make good money with this option.
Make sure to make a clear listing with images and all the amenities you will provide.
How long to make $700
You can make $50 or more for a single day at a decent location, and it will take you a month at 50% occupancy to get those extra 700 dollars.
---
22. Renting out Your Car
Another thing you can rent for good cash is your vehicle. If you are working from home, especially after the pandemic, and rarely use your car, you can rent it on platforms like Turo.
People can rent it, and you will get paid directly on the app without dealing with the customers. They also ensure everything related to insurance is in place so there is no loss in case of damage.
You can even rent your big vehicle, like RVs you rarely use, and make money when you don't use them.
How long to make $700
It depends on your vehicle and location, but people report making that much money in a month from their rental vehicles.
---
23. Renting Other Things
Not only your car or home; you can rent pretty much everything in your home. Here is a list of 59 things you can rent to get some quick cash.
You can rent your things on different platforms from your diving gear, fishing rod, and camping gear to your old bike.
These platforms handle all the things related to renting, and you just have to make the listing.
If you live in city with space shortage, you can even rent your storage and garage space for some extra cash.
How much time to make $700
Depending on the things you are renting, it may take you a few days to a month to make 700 dollars renting.
Other Ways
24. Pet Sitting
Pet sitting is one of the easiest jobs in your neighborhood to make quick cash. Busy pet owners often need people's services to walk their dogs and take care of them while they are away.
You can ask your neighbors if they need this service and post flyers in the local area about your availability.
You can also join platforms like Rover where people post such jobs.
This is especially a fun job for people who love playing with dogs. You can even sit multiple dogs at your home if their owners allow it and make money at the same time.
How long to make $700
You can charge $15 to $20 with pet sitting services, and rates may vary in your location, so research around. If you just sit dogs on weekends, it may take a month or more to make seven hundred dollars.
---
25. Baby Sitting
You can also take babysitting jobs in your locality for some quick cash. Babysitting jobs are always available as people often need help to take care of their kids.
You can go around your neighbors to ask for babysitting jobs.
Having certification in basic survival techniques can help you get more jobs.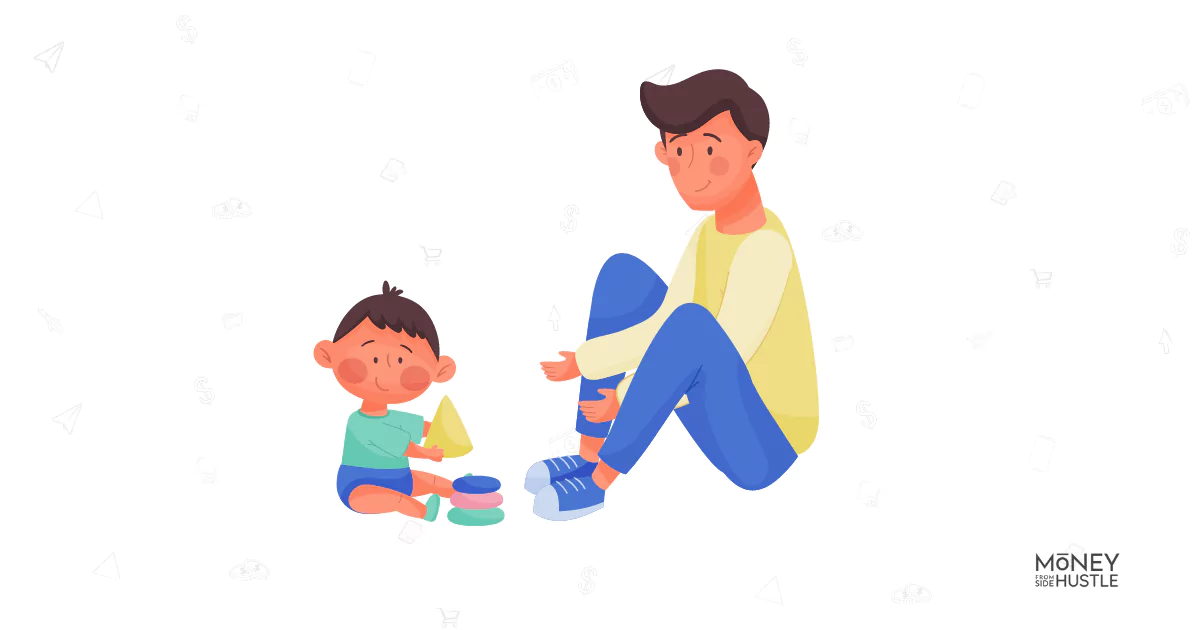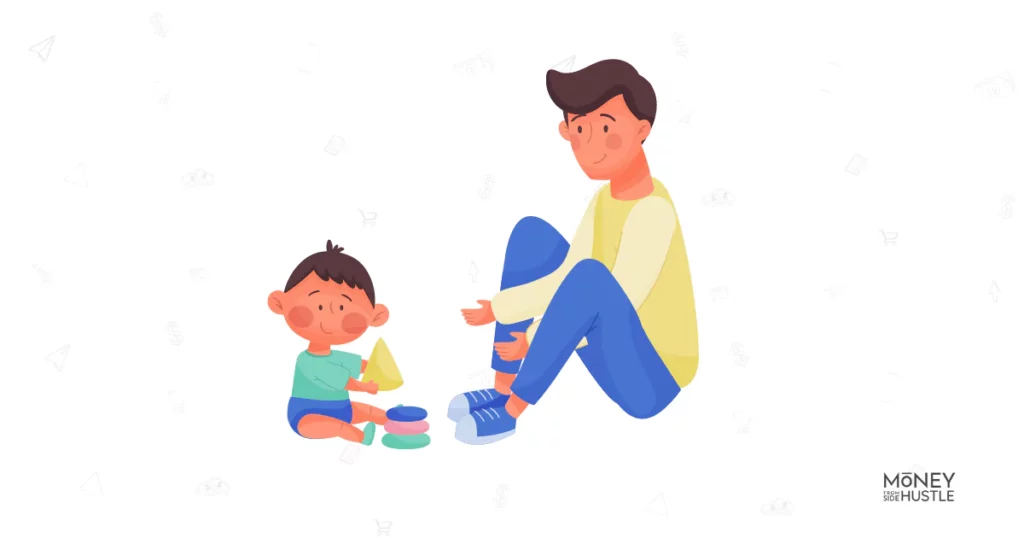 Once you get a job, you need to follow all the instructions like feeding kids on time, play time and their sleeping routines.
With good work, you will get repeat work and more jobs with good word of mouth.
How long to make $700
You can easily make $20 per hour and charge $5 to $10 extra for an extra kid. If you get a regular job, you can make $700 in a few weekends.
---
26. Become a Mobile Notary
A mobile notary is a famous side hustle to make good cash. The job of a notary is to look after the signing process of legal documents like loan papers.
A mobile notary goes to clients for signing to make their job easier and they get paid good money for this job.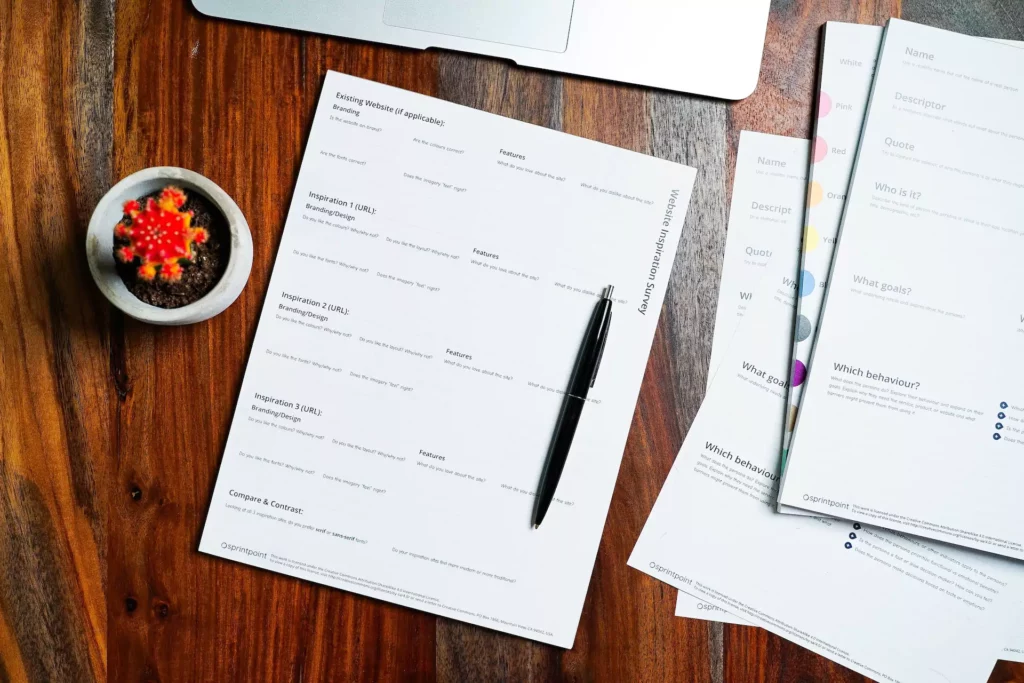 You need to pass an exam and get a certification to get started. Then you can work for the escrow office or other agencies like loan providers.
How long to make $700 with a notary job
The money you make depends on many factors like location and signing type; on average, you can make $65 per signing. But a few people also report making $150 or more per signing.
If you get multiple jobs in the cluster, you can make $700 in a few days in a few areas, while at other places, it may take a week or so.
---
27. Donate Plasma
Another option to make some quick cash is by donating your plasma. For healthy individuals it is a noble job where they help patients others than making some extra money.
Before donating, you need to undergo a few tests and fill out a questionnaire.
If you choose to do this gig, ensure that you eat healthy and stay hydrated to keep yourself fit.
Plasma donation centers are available throughout the states, and you can find a few near your home.
How long to make $700
A single donation will get you $30 to $50, and you can donate twice weekly or four times a month. However, for new donors, there are many promotions and offers, and they can make up to $1000 in their first month of donation.
Get Those $700 Fast With These Jobs
So, there you have plenty of options to make those 700 dollars. A few of them can make that money in a day or two, while others may take months.
Ultimately, your choice depends on your situation and how fast you need money.
You can combine multiple of them to get to your goal quicker.
My advice is not to stop at $700 when you find your ideal side gig. Make that part of your life and add a few additional income streams for your financial well-being.
More ways to make money:
How To Not Get In Similar Situation In Future
While using the above methods to make quick $700 is good, but when you need it urgently, and your bank balance is empty, it may get challenging in a few situations like a medical emergency.
So, you should always be prepared for these situations. You can always use above methods to add additional income streams for your earnings but follow below tips for your financial well being.
Make an emergency fund:
Always have a rainy day fund so that for every urgent need, you don't have to scramble for side hustles. Keep a few months' expenses in this fund and maintain a separate account so you don't mix it with your regular spending. Whenever you use money from it, make sure to replenish it.
Have additional sources of income:
You should have a few of the following side hustles in your routine so that you can scale them up or down in case of need. You can also use these income streams to fund your emergency account or your vacation fund.
Plan your finances:
If you forgot that your car needed repair and it was showing that red engine warning for a few weeks, it's on you. You need to plan for these things beforehand. If it just broke down without any signs, that's fine, but if you had warning signs, you should know better and plan your finances accordingly.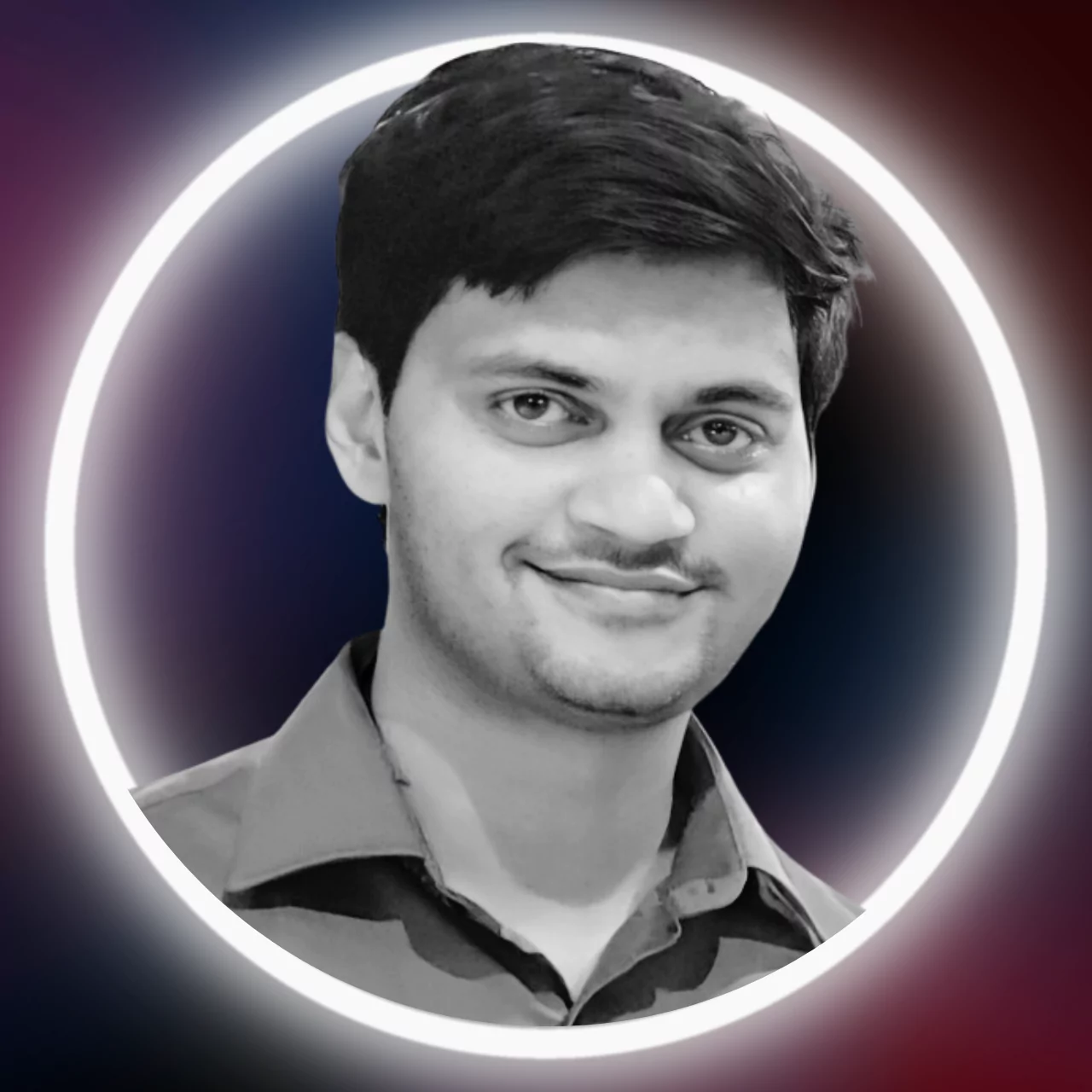 Sumeet is a Certified Financial Education Instructor℠ (CFEI®) and founder of MoneyFromSideHustle. He is an experienced side hustler who replaced his full-time income with side hustles. His work has been quoted on major finance websites like CNBC, Yahoo! Finance, GOBankingRates, CEOBlogNation, SideHustleNation, and more. He has helped thousands of people find side hustles and is here to help you find your extra source of income. More about him.